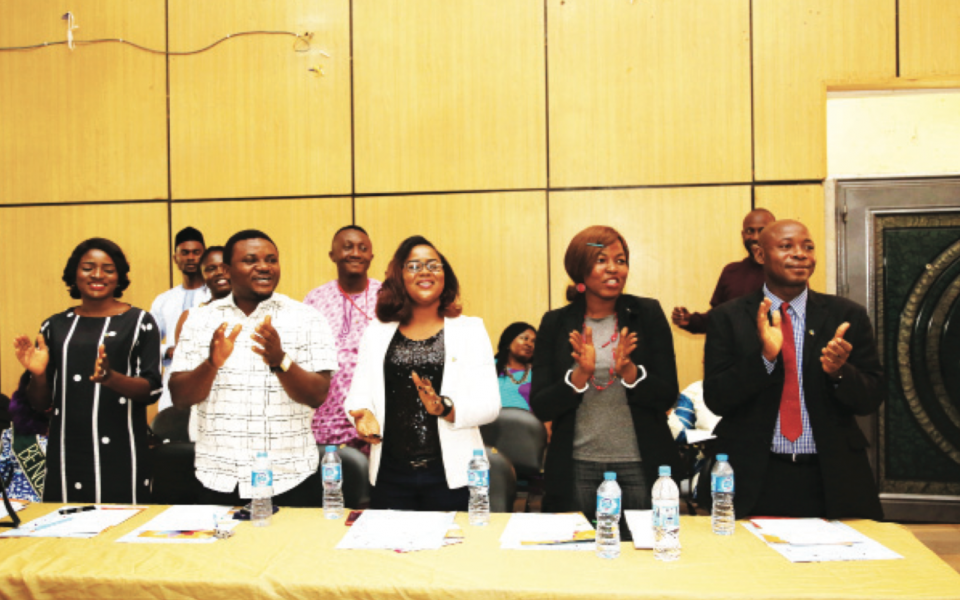 The Golden Rule conference brought together Nigerians from different parts, religions, CSOs and NGOs, as well as the grassroots groups of URI to discuss the Golden Rule ("treat others as you would like to be treated") and its applications in interfaith peacebuilding. The conference was organized by the Western Zone of URI-Africa. The region resolved to form the "Chapter of The Golden Rule Nigeria," and they released an "Abuja Declaration," which will soon be published.
"These are the positive dividends or fruits of the initiated partnership, backed by a Memorandum of Understanding, that the URI-African Executive Coordinator Ambassador Mussie Hailu has worked on with many agencies and organizations," said the Honorable Elisha Buba Yero, URI Trustee. "URI partnered with the United Nations Population Fund (UNFPA) in Nigeria to organize the successful conference."
"Until we allow our children to interact with the ideologies of others and understand that we all worship the same God but in different ways, inter-religious misunderstandings will always be an avenue for disunity." - Elisha Buba Yero.
Read the full article in the Daily Trust online, or see the article and more photos in the .PDF link below.