The URI Team in Lienz, Austria sends warm greetings from their yearly, inclusive interfaith holiday tradition: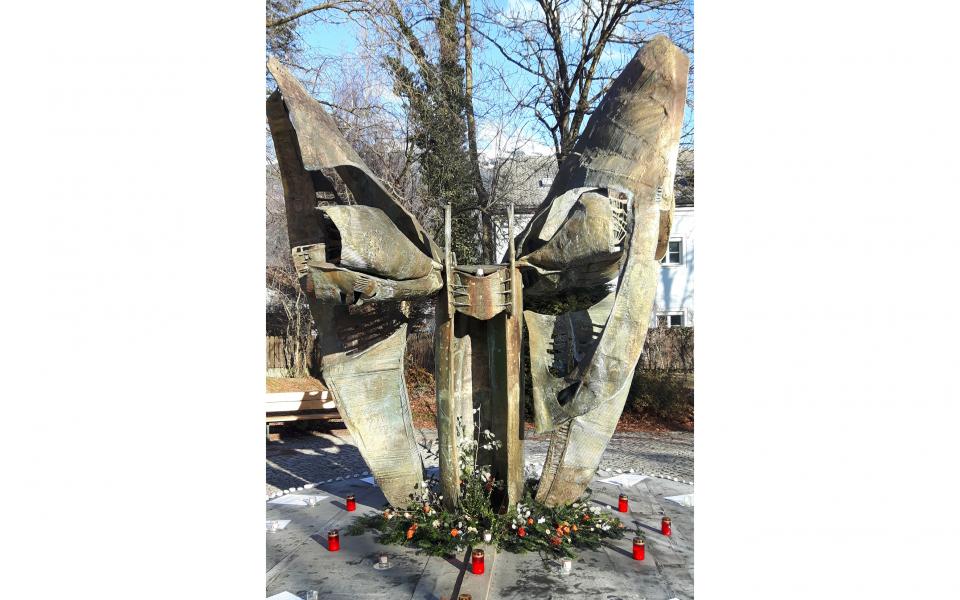 Every December 21 - January 6, "We put prayers from different world religions around a big butterfly fountain with candles and a peace stone for every country of the world.
"On some days, we light the candles and meet to read the prayers. We send wishes for a good future with the water from the river nearby and we smudge with herbs.
"The URI Cooperation Circle members invite refugees from a camp across the river to join us, and invite people from different religions who live in the surrounding area."