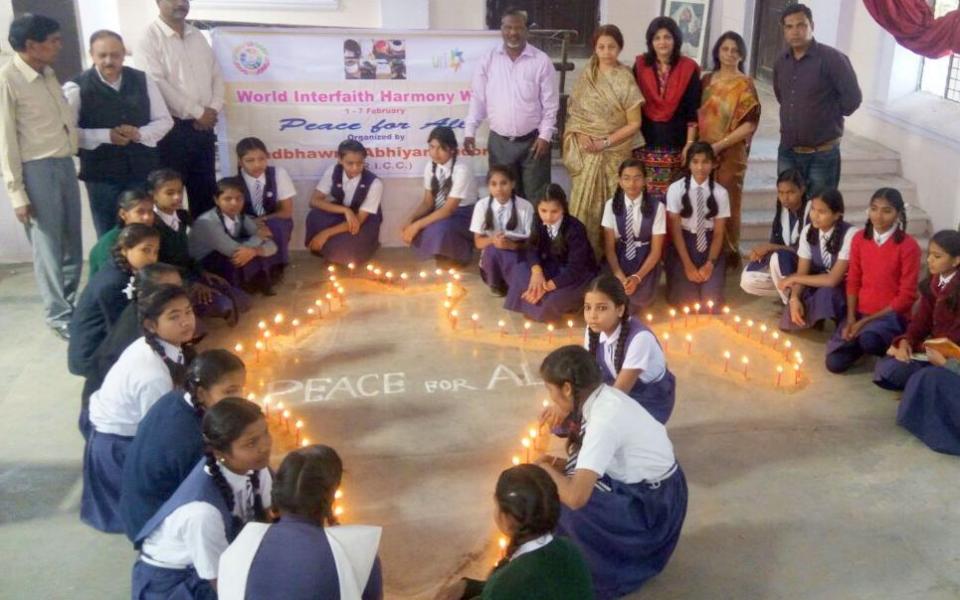 On the occasion of Interfaith Harmony Week, Sadbhawna Indore organised three different programmes in three different places.
Programme 1:
The first programme was organised for Interfaith Harmony Week in the slums of Dewas Naka, where the women of the area gathered and were given information about small savings in daily life. The theme of the programme was "PEACE FOR ALL". In this programme, the officer from State Bank of India, Mr R.C. Chuck, was invited. He gave information about small savings and how to manage petty expenses.
He said, "If we can think about saving little by little, then, our family income will increase and the economic condition will improve, along with the standard of living. As a result, the home environment will become peaceful." Mrs Jamila Jaliwala, who was also present at the program, spoke about small savings. Creating a peaceful and calming environment, not just outside the house but also inside it, was our objective behind this programme.
The programme was presided over by Mrs Asha Khadiwala.Thanks were given by Mrs Vaishali Khare, and Mr Atul Karnik served as the anchor.
---
Click the yellow arrows to scroll through the photos in the slideshow below.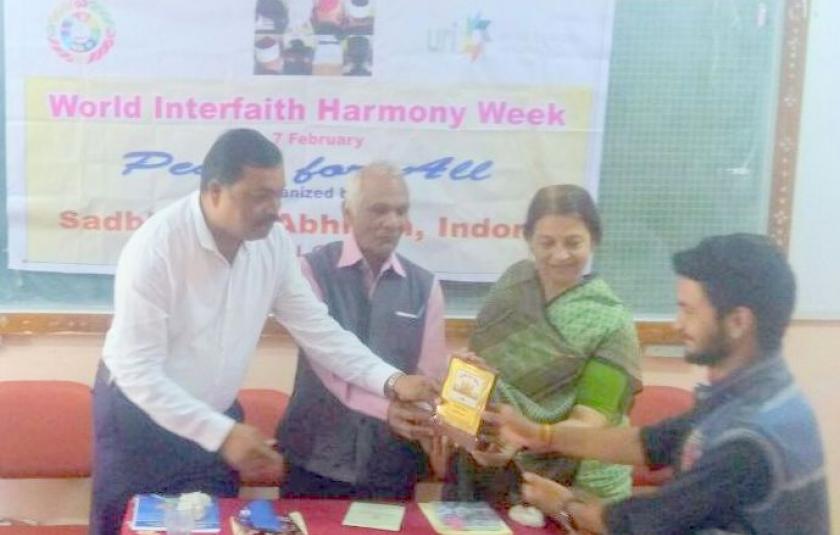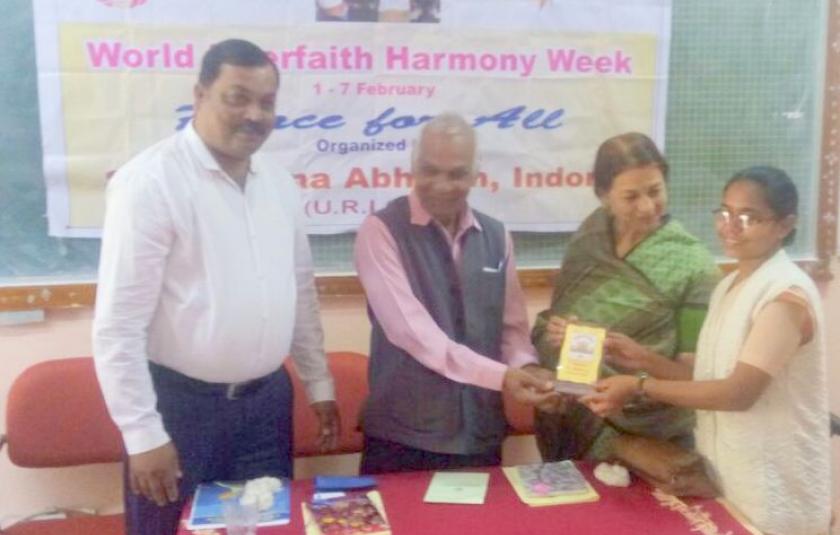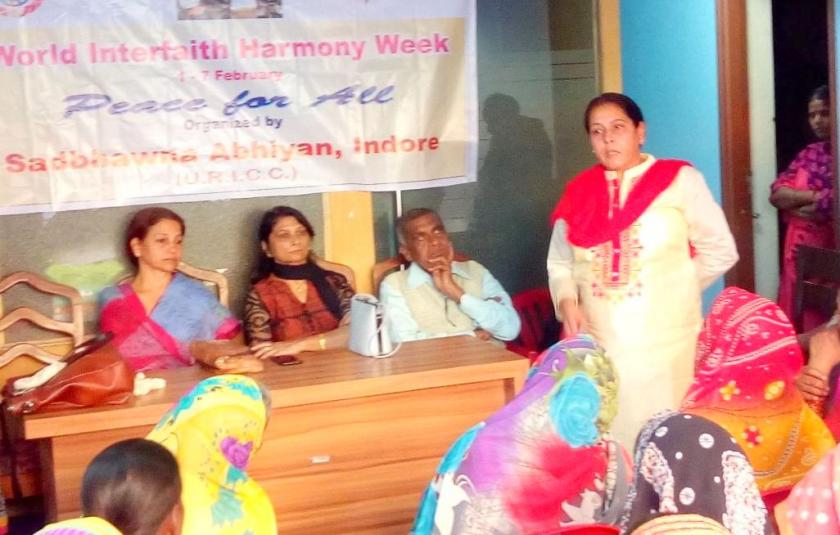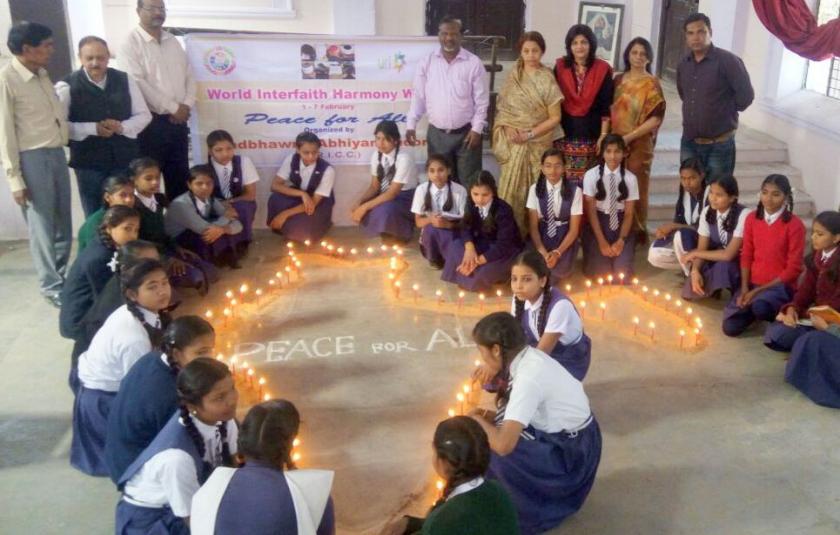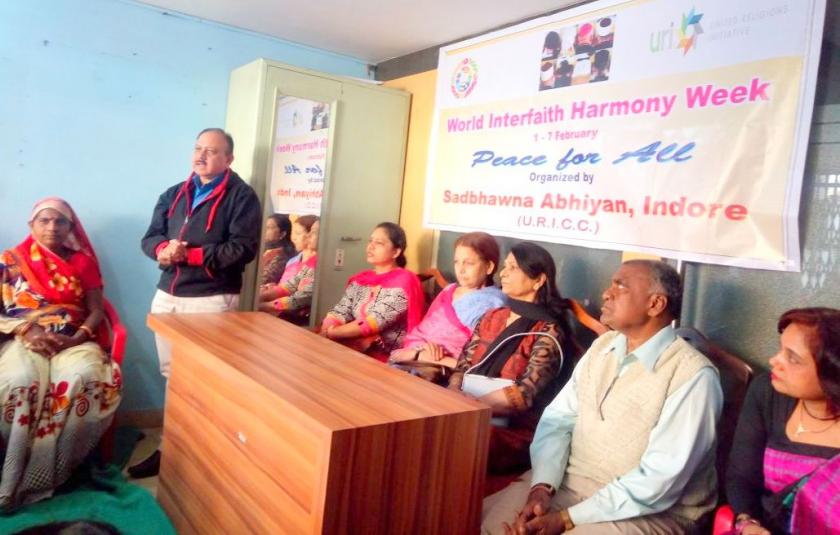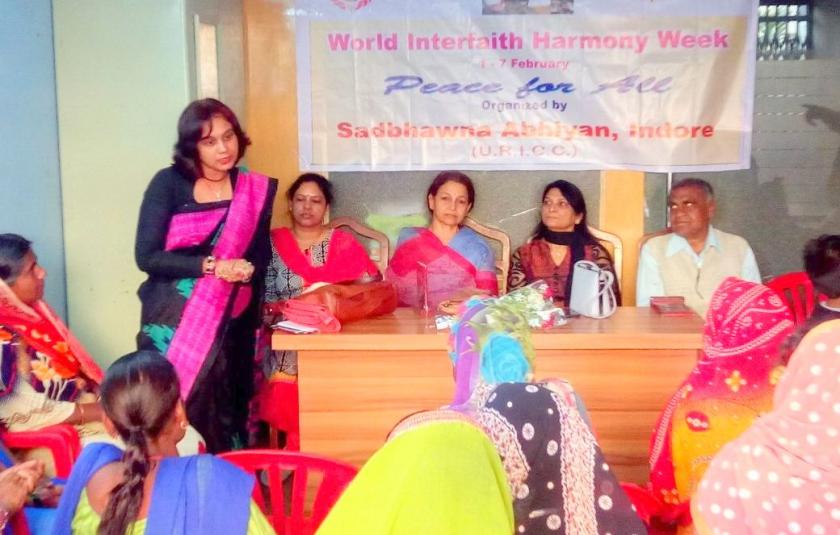 Programme 2:
The second programme was organised in Masih Kanya School, where the students of classes 9th to 12th formed a map of India using candles and prayed for the peace of the country, and pledged to do their bit in achieving it. Pastor Joseph also spoke about the importance of peace and harmony in the country. In this programme, Sadbhawna members spoke about Exam Fear and how to tackle it.
Programme 3:
In the third programme, a Speech Competition was organised by Sadbhawna, in collaboration with the Alumni Association of the college and the NSS Unit of the college, at Indore School of Social Work (ISSW). Twenty-three students participated in the competition, the topic for which was "PEACE FOR ALL". Dr Matthew, Principal of ISSW, gave the welcome address. Mr Laxminarayan Paneri secured the 1st place and Ms Mrudula Kullu was in the 2nd place.The judges of this competition were Mr Hareram Bajpai and Mr Santosh Mohanty, well-known personalities from the literary fraternity of Indore.
---
See more URI World Interfaith Harmony Week 2018 celebrations here.