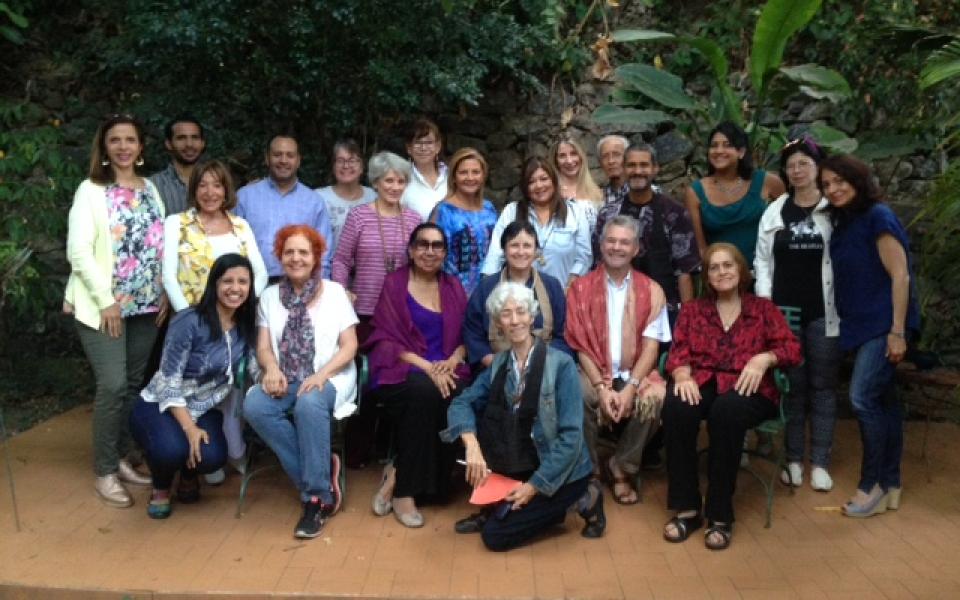 By Adriana Reyes
On February 5, members of Para el Diálogo CC (Circle of Cooperation for Dialogue) met to hold an Interreligious Prayer for peace and harmony in Venezuela, as part of the celebration of the Week of Interreligious Harmony.
"It was a very appropriate moment because our country, Venezuela, needs a lot of peace, healing and light."
People of different religions and spiritual traditions met in Caracas. Among them were practitioners of the Bahá'í Faith, Brahma Kumaris, Catholics, Buddhists, DEEKSHA Giver, Hinduists, Yoga and Healers from different Reiki schools who wanted to share and exchange prayers and spiritual practices. It was a very appropriate moment because our country, Venezuela, needs a lot of peace, healing and light.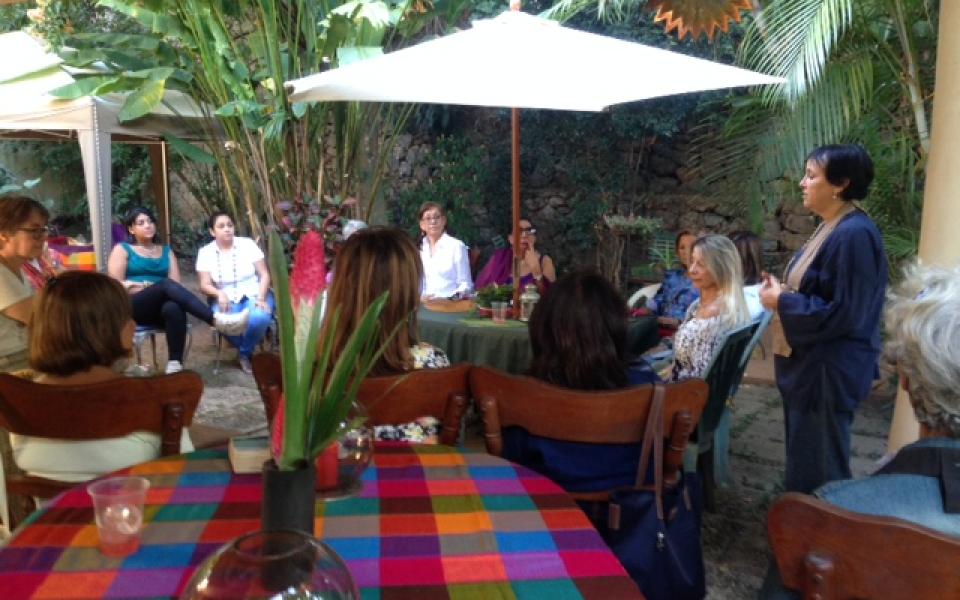 This meeting consolidated the proposal to join efforts with the Yoga Foundation in Seeds (a non-profit organization that prepares food and distributes it to the neediest) to serve children and young people in street situations, who currently sadly wander looking for food in the dumpsters.
The members of Para el Diálogo CC of Caracas consider that a way to provide solutions to the serious humanitarian crisis, which is suffered by a large part of the population of Venezuela, besides praying with faith, is to carry out social action works such as providing food, medicine and clothing to those who need it most.
After sharing prayers, healings, meditations and chanting of mantras, it culminated with a snack and the writing of intentions for the country and the planet, which we share below:
Esperanza Ostos: "Align the frequencies with the original source of light and the truth of hope."
Violetta: "What the protective angel generated for Venezuela has been nourished by every thought word and work of love, trust, harmony and peace. May compassion, forgiveness, justice and equanimity be a value to share."
Rafael Punoy: "Compassion, joy, love be with all beings without borders."

Gustavo Colmenares: "She is impeccable with your words because she has strength and can not distinguish the good from the bad."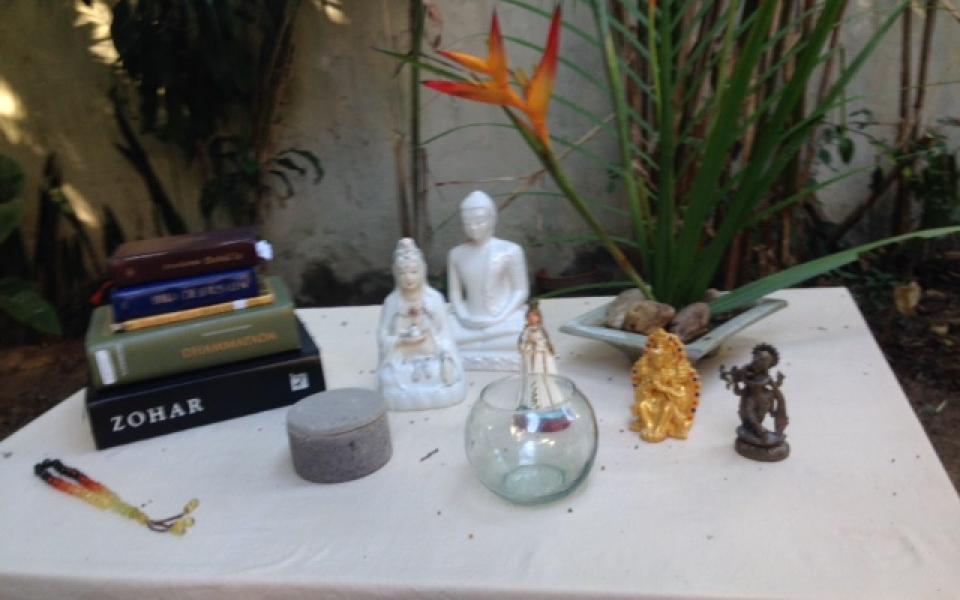 Iraida Falcón Cabral: "Luminous Venezuela, Venezuela in brotherhood, all stalls celebrating land of grace and unity. All the peoples building a new era of love and peace are Venezuela, home of humanity."
Baha'u'llah: "Oh God, let the light of unity envelop the whole Earth and that the seal of the Kingdom of God can be stamped on the forehead of each and every one of its peoples."

Guecl Uconia: "United in prayer for the peace of Venezuela connected with the divine light to guide it towards the path of freedom, prosperity, love and understanding among all the inhabitants of this earth, Amen."
Auroa Rabbi: "Om Shanti: I am light, I am love, I am Peace. We are all Venezuela. Brahrma Kumaris."
Orlando: "Let peace be established in Venezuela, may all beings do good. Venezuela has a destination."
Raquel López: "For the power of presence:" I Am ", I give infinite thanks for this beautiful opportunity and meet such special beings" I Am."
Liliana Ostosa: "Try to mutate energy Venezuela. Register akachina of Venezuela. Purification and cleaning of Venezuela. Meditation and visualize prayer for each of the Venezuelans and the rulers. Forgiveness and grateful purification."
---
See more URI World Interfaith Harmony Week 2018 celebrations here.