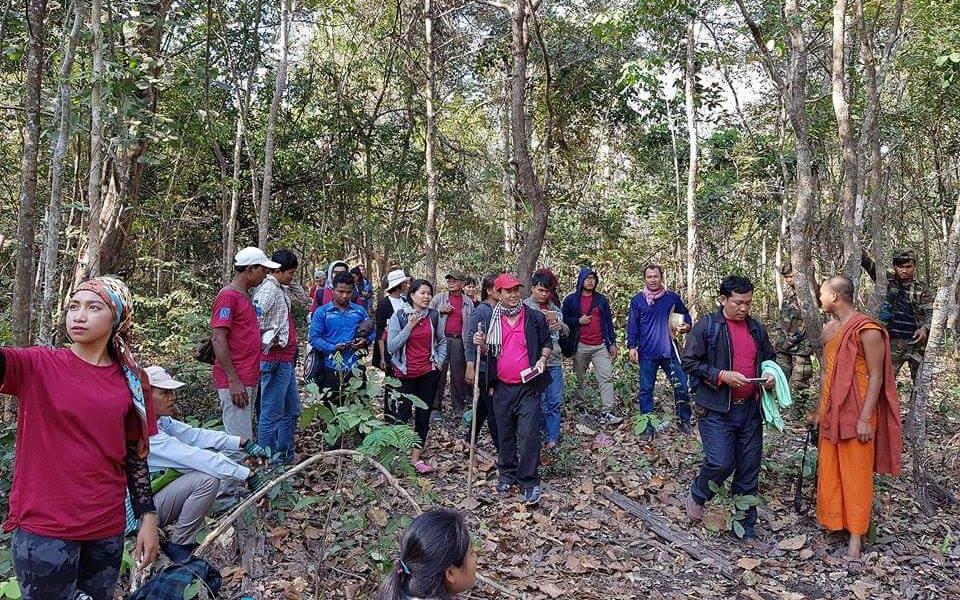 Interfaith Peace Building on Natural Resources Management Cooperation Circle (CC) is part of Alliance for Conflict Transformation (ACT). Cambodia celebrated World Interfaith Harmony Week (WIHW) this year from 2nd-4th February 2018 at Samroung, Oddormeanchey Province. The theme for this year was "Protect Forest, Protect Life" to promote Interfaith cooperation in Sustainable Development. This year, 2018, our topic was "Protect Forest, Protect Life."
The first day of the event, we traveled from Phnom Penh to Oddormeanchey. On the way, we reflected on the current situation of Cambodia such as: Political, Social, Economic, Labor, Agriculture, Land grabbing, Deforestation, Drugs and other related issues. The participants raised the issues and tried to find out how to get involved in improving those issues.
The second day, we departed from Samroung Town to the Rukawan Forest and celebrated in the forest. We gave greetings and shared the reason why we celebrate this event with participants. We shared the history that ACT in Cambodia started. We celebrate this event as we working on interfaith cooperation. We are willing to promote what the global network is doing, and Cambodia is part of this celebration.
Miss Srey Sotheavy, the Executive Director, was informed that in Cambodia we celebrate the first WIHW every 1st week of February in different areas: in 2012 we celebrated in Battambang, 2013 in Siem Reap, 2014 in Phnom Penh Town, 2015 Kampong Chhang 2016 in Kandal Province, 2017 in Oral-KampongSpeu province, and this year 2018 in Samroung-Oddormeanchey province. Sotheavy also shared that United Religion Initiative (URI), which has 102 member groups worldwide, celebrates this event every year at the first week of February. She also gave thanks to Danmission and URI who made it possible for this event to happen.
Ven Bun Saluth, a Monk activist, shared experiences and challenges from his movement to protect the forest. After that, the representative of each faith from Buddhist, Christian, and Muslim faiths shared their religious perspectives, which illustrated that each faith had their willingness to project, love, and care for nature. These were told and taught by their gods. Participants had a question and answer session.
---
Click the yellow arrows to scroll through the photos in the slideshow below.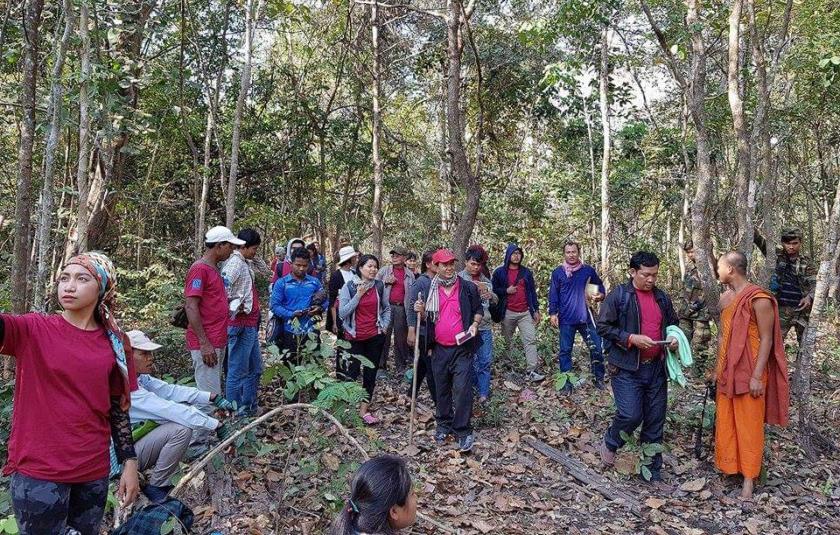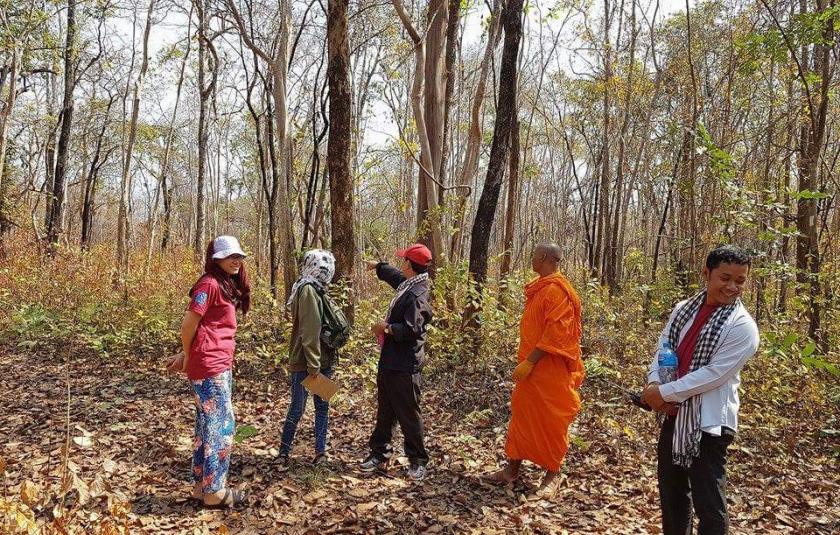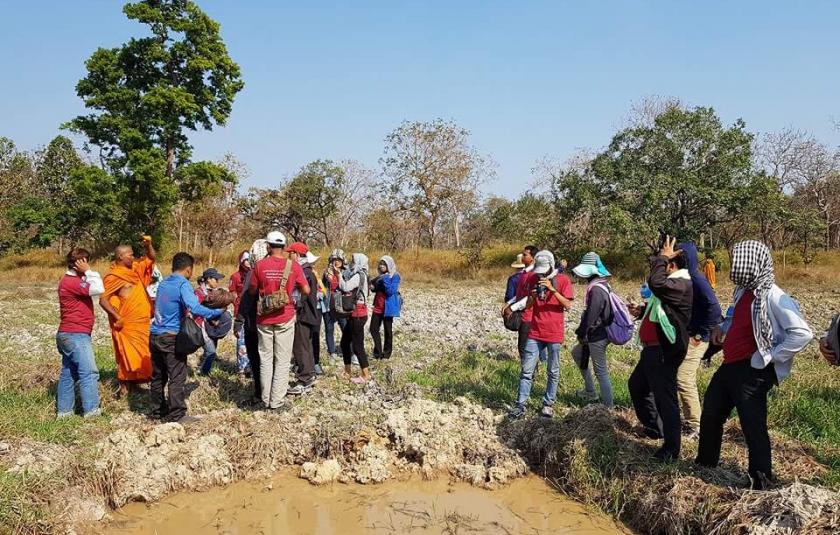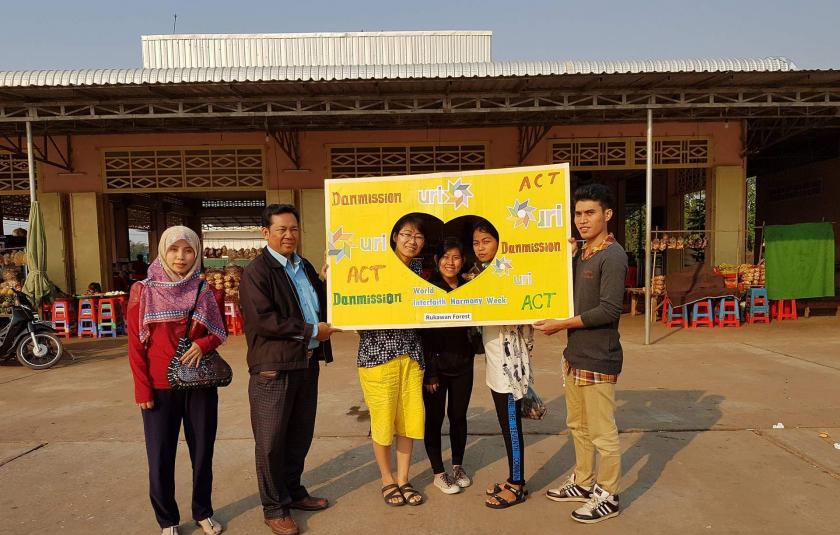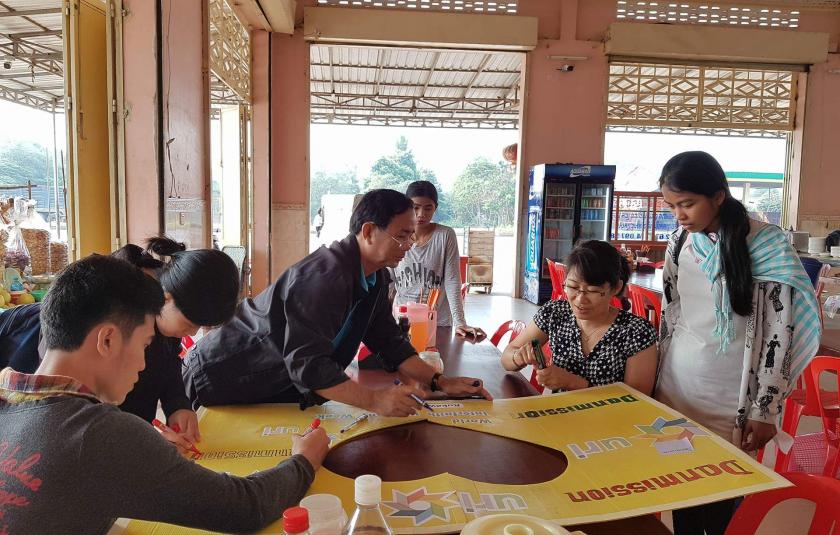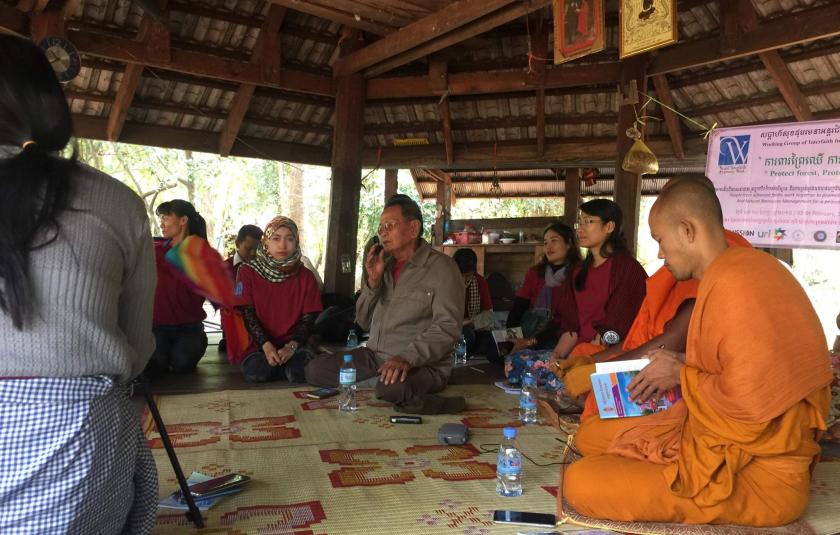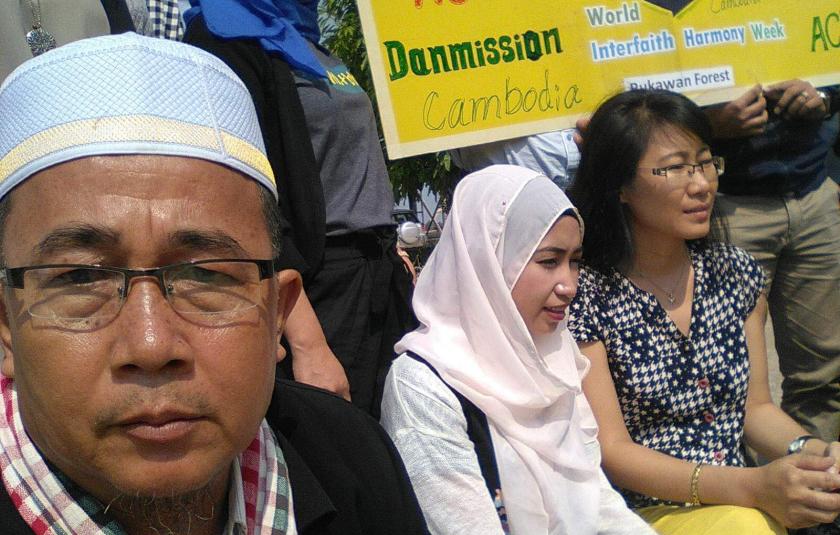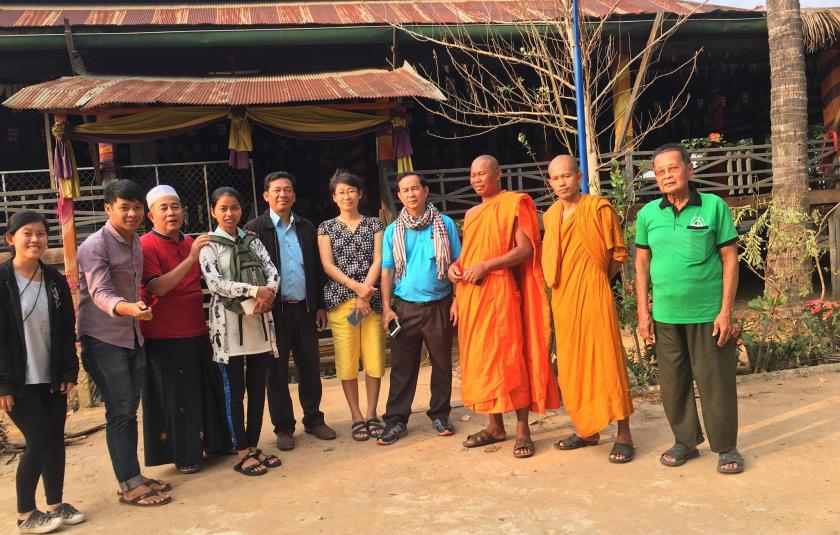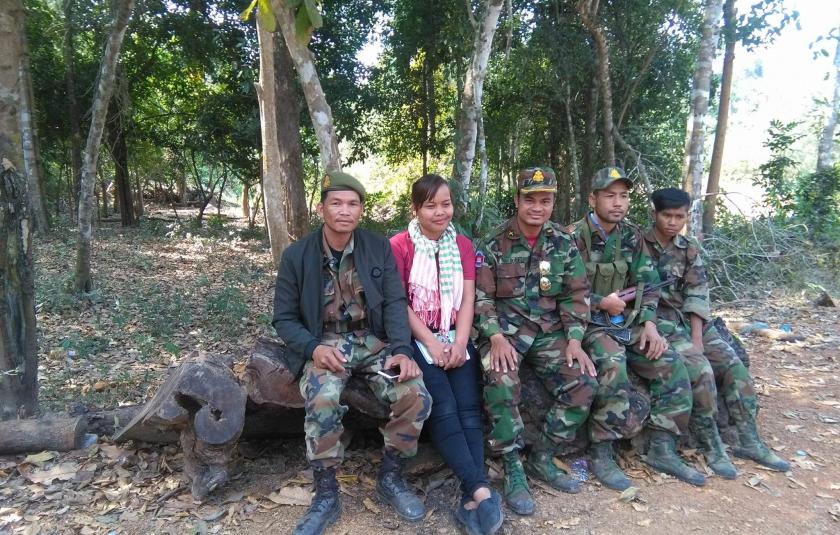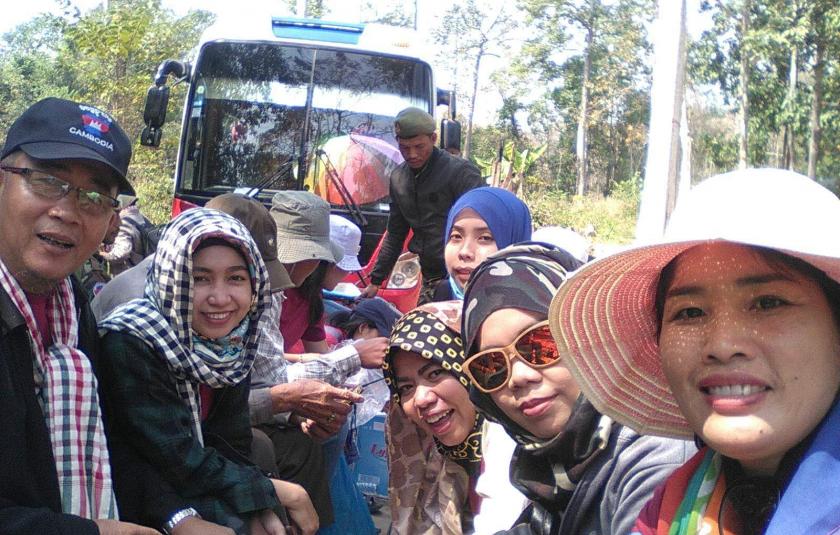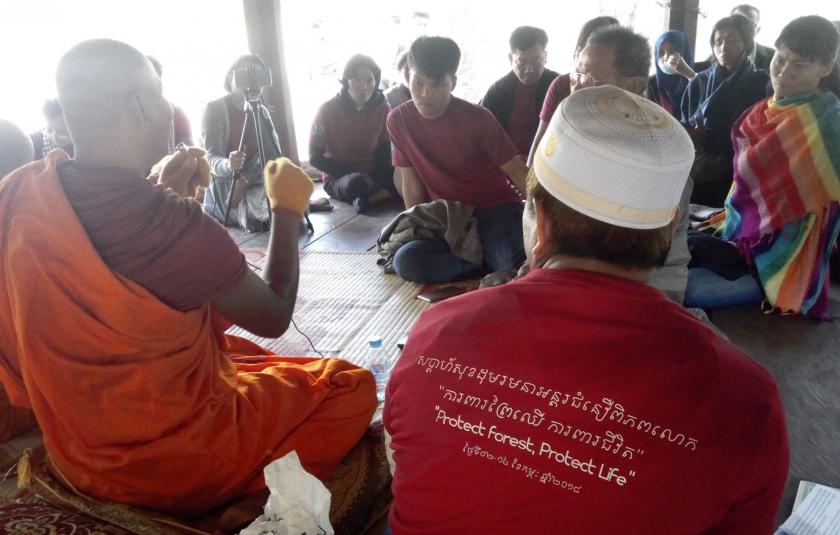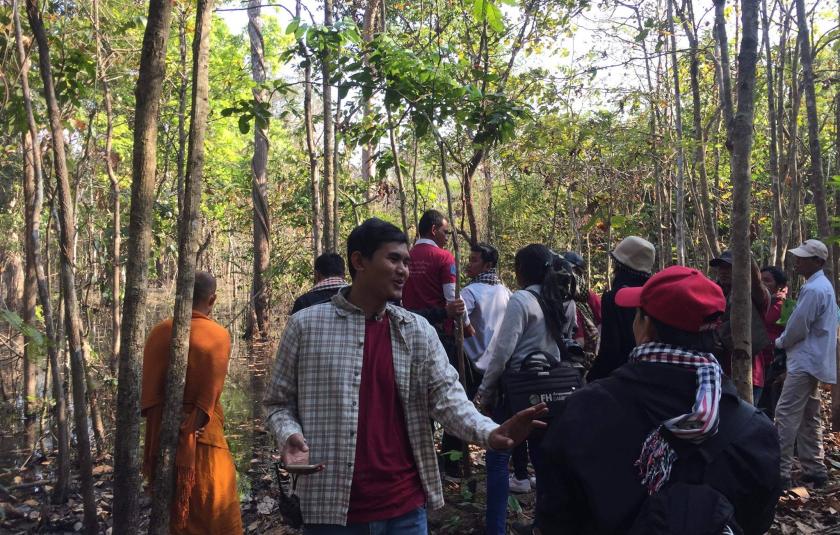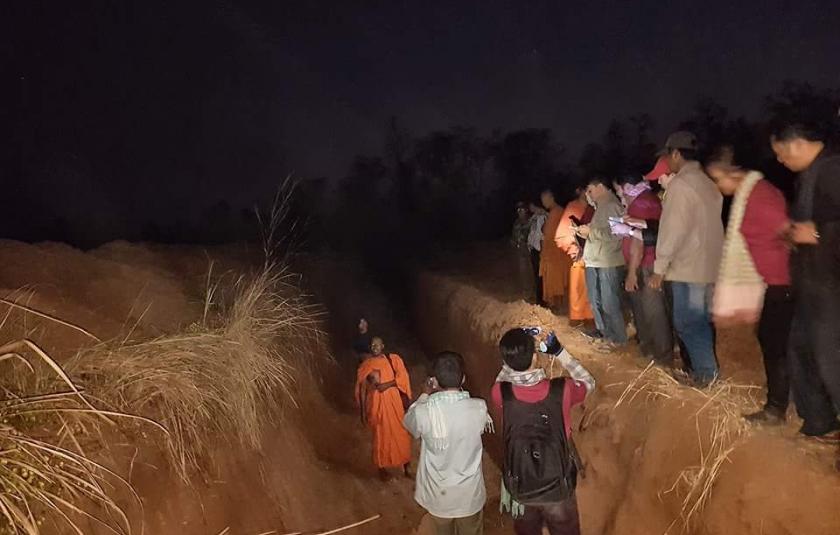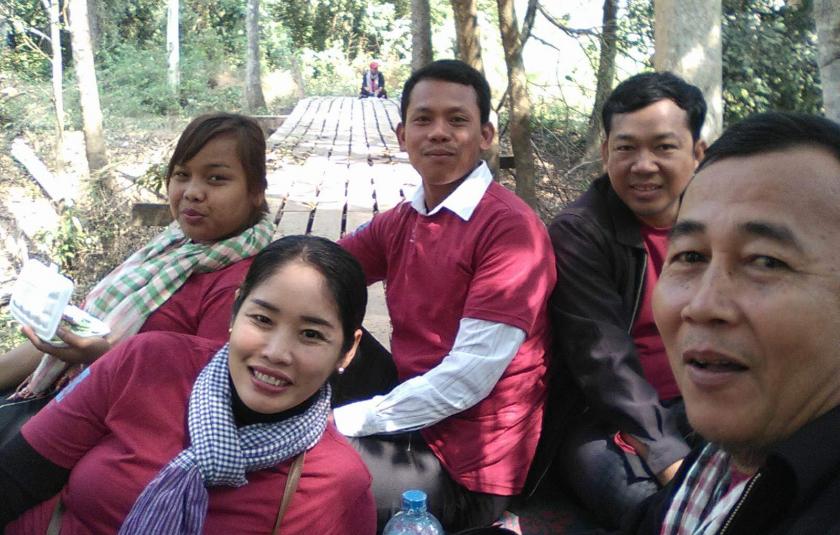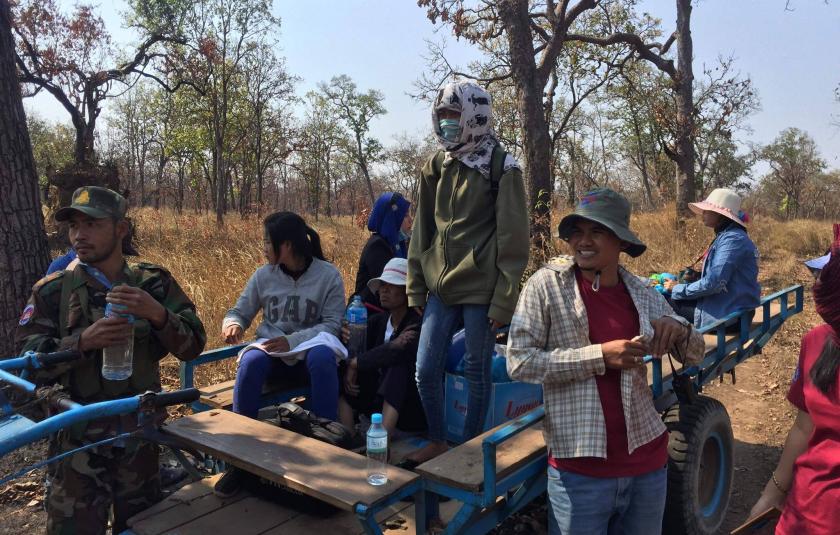 After lunch in the forest, we traveled by forest truck to visit the God Forest Care Hut, which protects forest animal life and their places for drinking water, and other forest flooding areas with guiding from the soldiers who protect the forest there. We spent about seven hours in the forest and visited the canal visit that the monk dug to protect the forest from people who would try to grab the community forest land.
In the evening, we arrived at the temple. We were painting and drawing the interfaith community and we expressed each perspective about how faiths can live together in harmony in Cambodia. We divided into two groups for acting out a drama about interfaith communities. The next day, on 4th February 2018, we had an interfaith tree-planting and gave prayers for the tree from each faith to their gods to protect the forest and environment.
Read more on the Facebook page.
ACT reflected with the group about this celebration of Cambodia WIHW with their proposal for next year's activities, topics, and other improvement suggestions for the organizer. Most of them were satisfied with the event doing such social responding, especially for the forest undersigning issue and how other communities can learn from that. It was exciting and impressive to join such celebrations as the forestry from other communities, the youth and workers from the National Assembly, NGOs, and other students. Everyone was glad to join the event and requested to join the next event. Most of them committed to bringing back the experience to their community. ACT would like to thank Danmission and URI, who always fund interfaith work in Cambodia, and thanks to all NGOs, activists, faiths, youth, and other communities who join and support this event.
We have celebrated with partners in Cambodia from 2012-2016, including NGOs (ACT, CCCC, CMYCC, CSCM, ICFC, IYF, PBO, Danmission, and YRDP) who were interested with this interfaith work. A partnership was formed and we committed to work together for celebrating World Interfaith Harmony Week.
---
See more URI World Interfaith Harmony Week 2018 celebrations here.