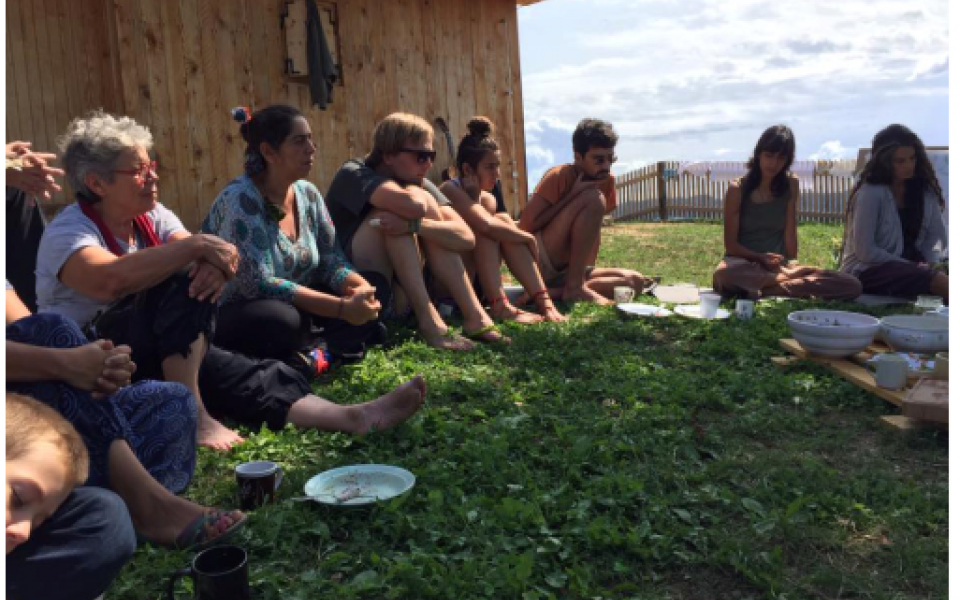 Caminhos da Terra (Paths of Earth) CC: May the Peace Reign and the Borders End
Caminhos da Terra CC aims, through art, conscience and spirituality, to rescue the dignity of the beings that inhabit this Planet and the Cosmos, and to promote the original "religare," having Shamanism as a way to build the culture of peace.
According to the United Nations: "Culture of Peace is a set of values, attitudes, ways of behavior and life that reject violence, and that bet on dialogue and negotiation to prevent and resolve conflicts, acting on its causes."
Six principles of the 2000 Manifesto for a Culture of Peace and Nonviolence, in which Paths of Earth CC inspires their activities:
Respect life
Reject violence
Be generous
Listen to understand
Preserve the planet
Rediscover solidarity
Among the various activities of Caminhos da Terra (Paths of Earth) Cooperation Circle in 2017, we can mention the connection between several peoples, with the project "Planet without Borders" (works already done in Brazil, Austria, Slovenia, Canada, among other countries), including works with native people.
Along the same lines, the Caminhos da Terra Cooperation Circle coordinator, Isabel Cristina Medeiros, participated in the Gorca Earth Care Meeting in Podlenick, Slovenia - a nongovernmental organization that aims at sustainability by developing awareness that "we are all one" through an experiential and intellectual "laboratory" where participants are challenged to test their ideas with a focus on social change, being sensitized to different understandings of global justice, wellbeing, and the culture of peace. Isabel conducted an activity at this meeting, where she talked about URI, played her drums and led a shamanic medicine wheel.
"It was one of the most touching experience I've ever had," said Isabel.