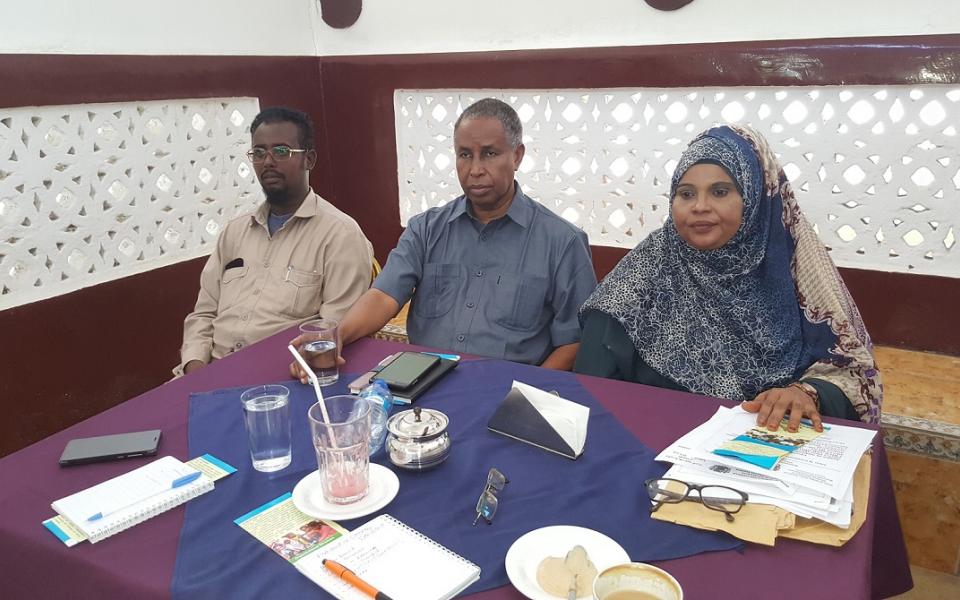 On behalf of the Global Golden Rule Day celebration, the United Religions Initiative (URI) Somalia Cooperation Circle Trustee Council met with Mr. Abdullahi Mohamed Shirwa, who is the chairman of the Mogadishu-based peace advocacy group Somali Peace Line and former chairperson of the Somalia South-Central Non-state Actors (SOSCENSA), at Hotel Afrik on April 5, 2018.
The meeting was planned and funded by the URI Somalia Cooperation Circle (URISCC) while the country coordinator Rev. Sayed Daud Abdi Daud and one delegate from the Trustee Council Members (Mrs. Kamila Abdikadir Addow) discussed how Somalia Civil Society can work together with URISCC in order to update the community and share the recent political crisis that exists in the country.
Apart from the open discussions towards Somalia's current status and ongoing development efforts from both Somalis and the International community, Professor Abdullahi Mohamed Shirwa shared with URI delegates about the Peace Line's ideological purpose and said, "Somalia Peace Line is committed to persuading the Somali society to be amenable to understand themselves and their nature, their potentials and limitations, their place in the universe and relationships with each other and with whole mankind."
Both organizations agreed to advocate poverty eradication and good governance renewal by means of peace transformation through civilian empowerment programs.After the Peace Line meeting, the URI country coordinator and the URI trustee member delegate Mrs. Kamila Abdikadir Addow, who also heads URI group "The Child and Mother Educational Development Organization (CAMEDO)," took time to reinforce their memory by celebrating the Golden Rule Day and turn on the light of Somalia Cooperation Circle's eyesight candle at the CAMEDA office.
---
Click the yellow arrows to scroll through the photos in the slideshow below.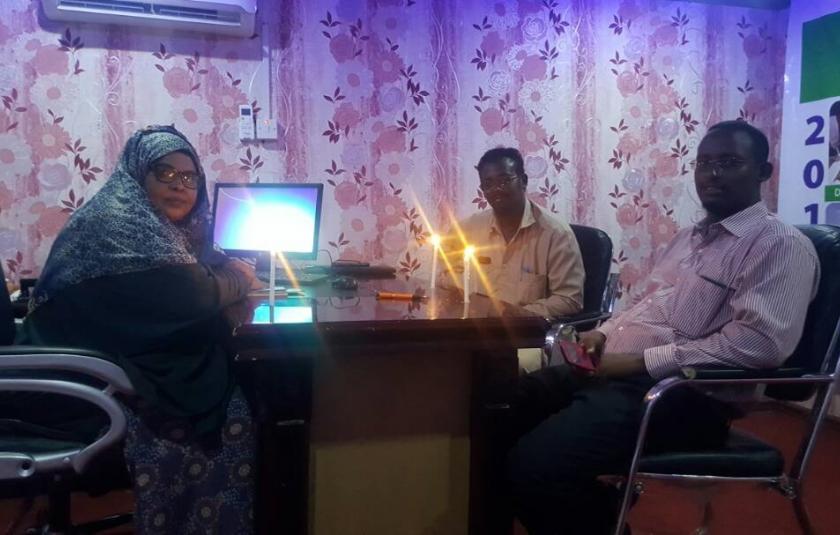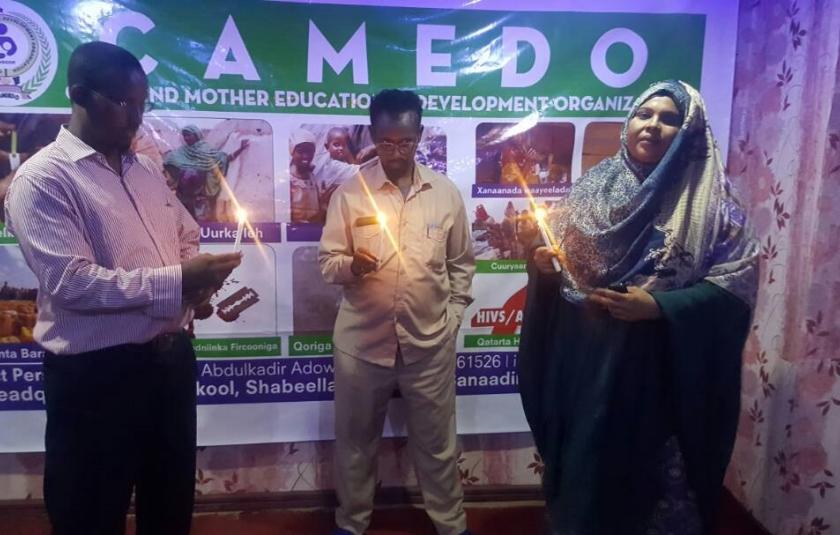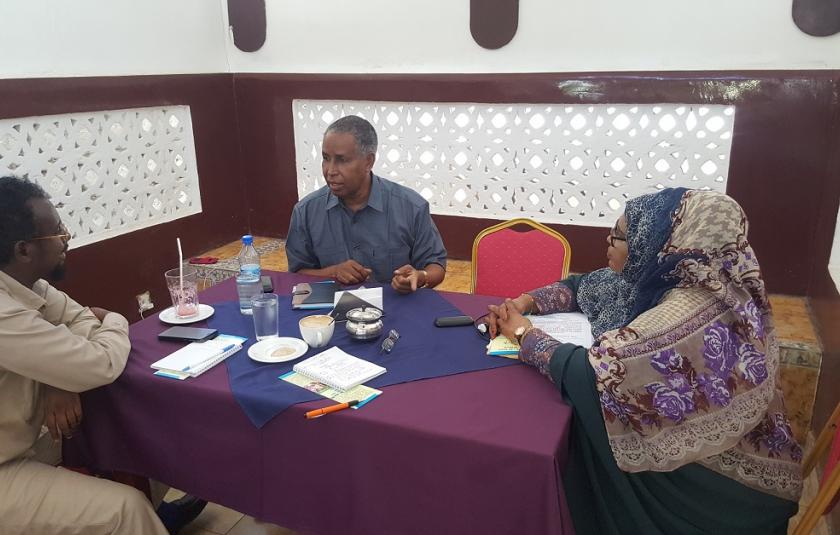 Brief Biography of the Golden Rule Day
In 2007, URI-Africa and Interfaith Peace-building Initiative (a URI Cooperation Circle member) declared April 5 as "Golden Rule Day" in Addis Ababa, Ethiopia and called upon all citizens of the world and many other organizations, including the United Nations, to join them in proclaiming the day and living every day according to the teaching of the Golden Rule, in order to make our world better and more peaceful for all.
Since then, about 700 organizations in 165 countries have joined in proclaiming Golden Rule Day and a request for a United Nations declaration of Golden Rule Day is pending before the General Assembly.