During a week of celebrations honoring the Earth, the Global Interfaith WASH Alliance brings together over one hundred students to affirm their commitments to care for the Earth during a day of river clean-up.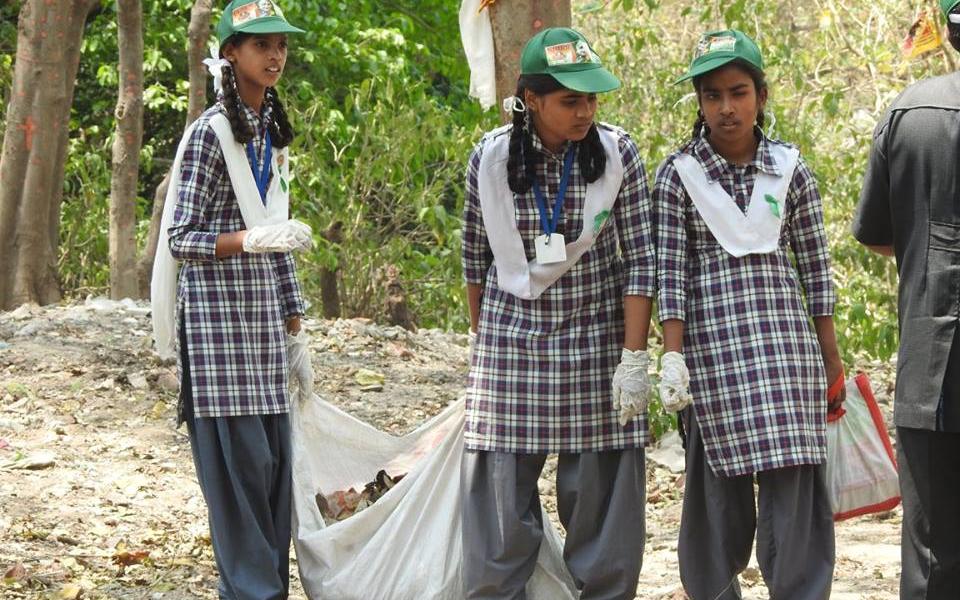 Opening with celebration, the Global Interfaith WASH Alliance, welcomed the students in a grand processional where they carried hand-made posters to honor Mother Earth.
During the procession, students took turns making vows to protect the River Ganga, the most sacred river in India (and, last year granted the same rights as a human person). Following the ritual of commitment, they each dipped Ganga Rakhis (bracelets) into the sacred waters while tying them to their wrists.
Bringing their new commitments to life, students grouped up to spend a day cleaning the portion of the river that borders Parmarth's Swargashram in Rishikesh.   
To close, HH Pujya Swami Chidanand Saraswati, Global Interfaith Wash Alliance's Co-Founder, led everyone in a divine Water Blessing Ceremony with
---
Take a look at the beautiful photographs from the event, shared with us by Global Interfaith WASH Alliance member, Swamini Adityananda Saraswati.