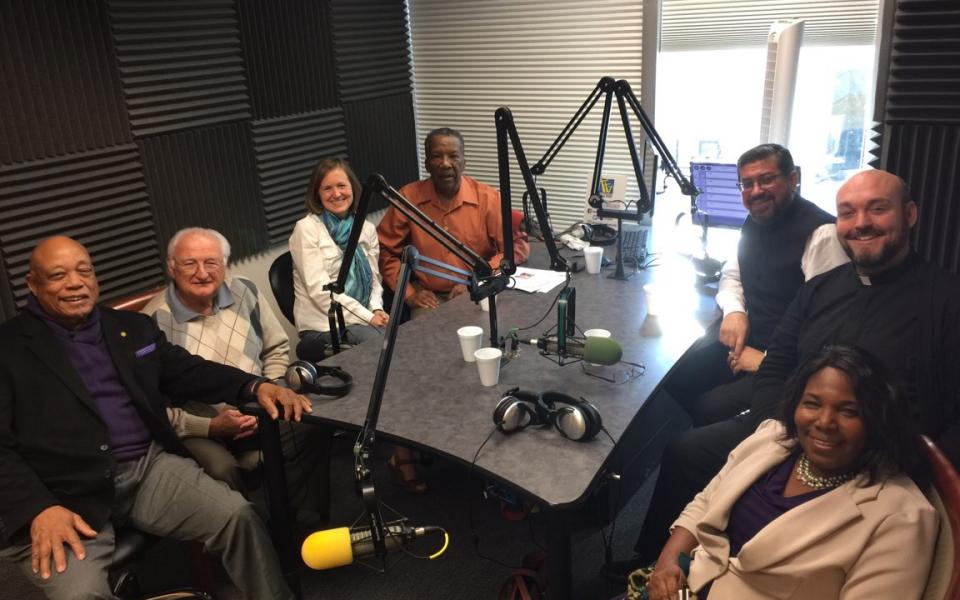 Have you ever wondered about the difference between Arizona Faith Network (AFN) and Arizona Interfaith Movement (AzIFM), or more importantly, how we complement each others' work? Take a listen to the podcast from THE PHOENIX FILE to find out:
Arizona Faith Network and Arizona Interfaith Movement are identified as the Arizona Cooperation Circle with one of our international affiliates, United Religions Initiative
(www.uri.org). Since December 2017, AFN and AzIFM have worked together on many efforts, including:
Dr. King Interfaith Prayer Breakfast Interfaith Engagement
Interfaith "Praying in the New Year" on the Southwest Prostate Cancer Center radio show with AFN partner Fred Taylor
Prayer Vigil in response to the Sutherland Springs shooting
Interfaith Festival of Love and Light
Strategy and Forum Response to the Chandler Unified School District (San Tan Jr. High) Race Relations Incident
World Religions Day
AzIFM Annual Banquet Interfaith Prayer
AFN Annual Meeting Opening Offerings of Interfaith Prayer
Silent March to End Gun Violence: Interfaith Speakers
Religious Pluralism Events with Mesa Community College, Temple University and the Church of Jesus Christ of Latter-day Saints Institute of Religion
AzIFM partners from Muslim, Buddhist and Baha'i traditions serve on AFN's TDC and Next Steps, and two AFN Board members serve on AzIFM's Leadership Council as Faith Representatives. We are in many efforts together, yet we each have a uniquely important role in engaging faith traditions across this great state!