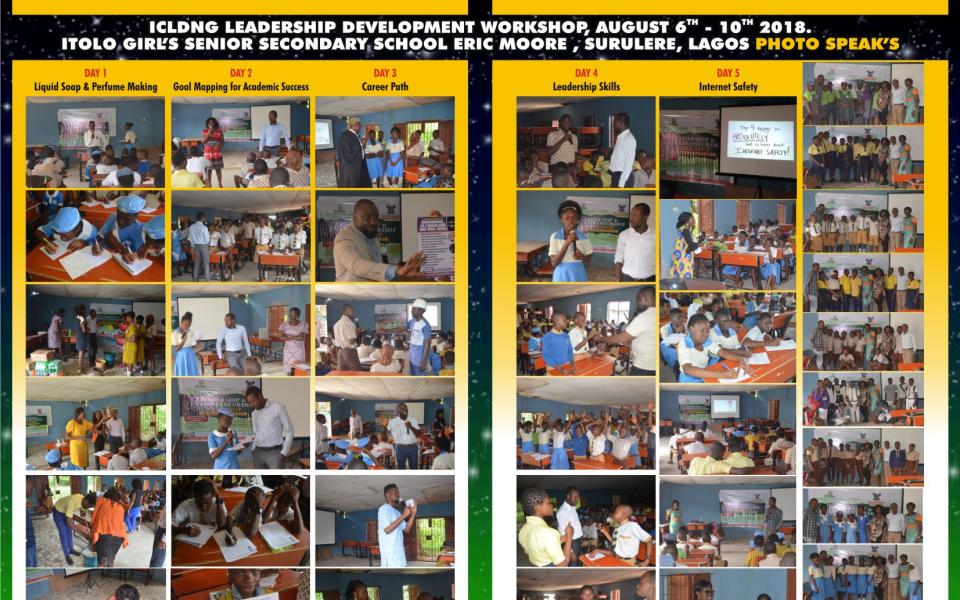 In line with our goals and objectives as a non-profit organization committed to developing leadership capacity among Nigerian youth, we partnered with Lagos State Education District IV to organize a five-day student leadership workshop. We delivered quality training to 87 students from 10 secondary schools under District IV, Sabo Yaba, Lagos. The students learned from facilitators with diverse backgrounds and experiences in order to ensure impactful sessions on the various topics covered. This year's event was also more inclusive, because we worked with the Education District in order to ensure that students with special needs could participate.
From the beginning of the workshop to the end, we learned together, laughed together, dreamed together and collaborated on ways we might make a difference in each other's lives, the lives of others in our communities, Nigeria, the African continent, and the world at large. We left with a renewed sense of hope, inspiration and empowerment, along with many new friends.
Read the PDF below for some of the highlights and details of our time together.