In a field as intangible as peacebuilding, how can peace proponents know their efforts are really working?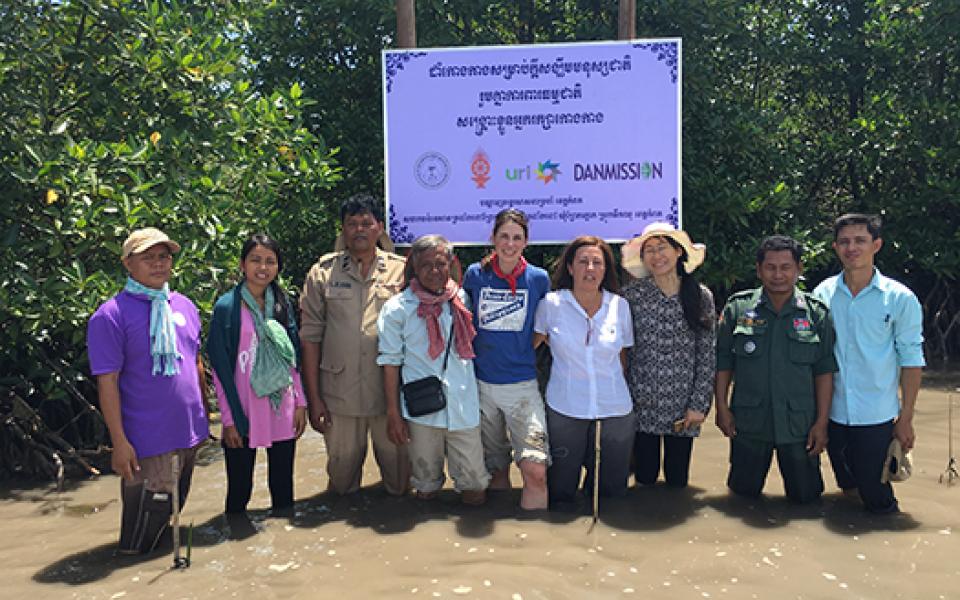 Every nonprofit wants to think it's helping the world. But in a field as intangible as peacebuilding, where small interactions slowly build trust over generations, how can peace proponents know their efforts are really working?
The United Religions Initiative (URI), a grassroots interfaith effort in 107 countries, bringing together people from different beliefs in dialogue, has set out to explore a completely new way of understanding and interpreting their peacebuilding impact. It is creating and simultaneously undertaking an immense impact-assessment project designed to exactly answer the question: What's working?
"We're trying to figure out if we're doing what we say we're doing."
URI pulled together a diverse group of people from its worldwide network and presented them with a challenge: find a way to measure impact. The scope of the project is daunting, because numerical values simply don't exist for the kind of data they are collecting. Researchers can't simply measure Cambodia's "increase in peacefulness" over the last calendar year, or count the number of wars that didn't happen in Nigeria. So the first step was to invent a novel method to measure peacebuilding and then apply it to the results of their own efforts.
The group of analysts calls itself "P19," referencing URI's 19th founding Principle: "We are committed to organizational learning and adaptation."
"We're trying to figure out if we're doing what we say we're doing," says Frederica Helmiere, URI Multiregion coordinator and P19 group member from Washington state, USA. "URI says we're 'creating cultures of peace, justice and healing,' but those are really intangible things to try to measure." Therefore, the project raises provocative questions, such as, "What does it mean for there to be an increased culture of peace somewhere?"
Maria Crespo, URI director of Cooperation Circle Support and P19 group member from Buenos Aires, Argentina remarks that, "URI is unique because it is trying to analyze the organization from the bottom up. It brings questions from the people to better understand URI, rather than the other way around. Every single partner is involved not only in the answer, but in the questions too."
Lee Cuba, a sociologist and P19 project consultant from Wellesley College in Massachusetts, USA describes sample questions for URI grassroots groups. "How did you know you had a successful event or had a good year? It's not just about counting the number of people who showed up for something. It's about measuring the way people interact… how they create something that may not have been there before."
Read the full article in The Interfaith Observer, published September 15, 2018.