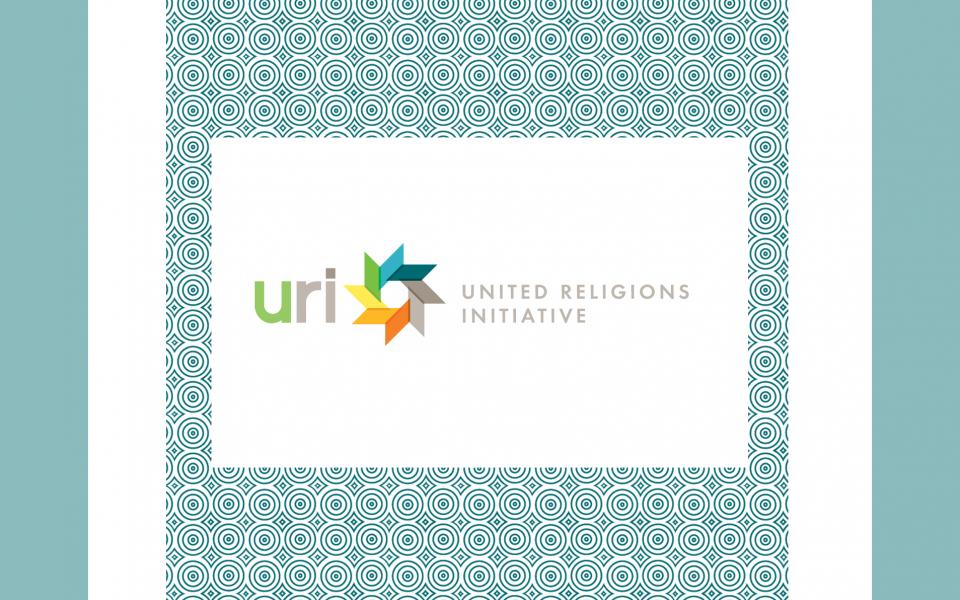 Democratically-elected by grassroots Cooperation Circles, Global Council Trustees serve as URI's Board of Directors, providing mission-based leadership and governance. Collectively, they bring a rich diversity of skills and experience while serving to oversee and guide the activities of URI. See photos and more information about all of URI's Global Council Trustees on our Global Council Trustee page.
Please give a warm welcome to the newest URI Global Council Trustees!
---
The 2018 Global Council Trustees elected by their regions include:
Africa
Fr. John Ng'oma, Malawi
With over twelve years of URI experience, Fr. John Ng'oma looks forward to bringing in new ideas that will enable URI to be more self-sustaining and to be more visible at the grassroots level. He will continue supporting the Regional Leadership Team and also serves with the Anglican Diocese of Southern Malawi.
Ochola II Rt. Rev. Bishop Macleod Backer, Uganda
Rt. Rev. Bishop Macleod Backer Ochola II is a pacifist, a spiritual leader, and an advocate for peace and stability in the world. He is also a member of Acholi Religious Leaders Peace Initiative (ARLPI), a URI Cooperation Circle (CC), which has become very instrumental in advocacy for peacebuilding and conflict transformation in Uganda and the world at large.
Honorable Elisha Buba Yero, Nigeria (re-elected)
An elder statesman, experienced peace builder and community developer, Honorable Yero is the Wakilin Kpope (ambassador to the Chief and traditional ruler of his community) in the Kaduna State of Nigeria. He works as Board Director with the Interfaith Meditation Center of the Christian/Muslim Dialogue Forum, and previously served as Special Advisor on Religious Affairs to the Executive Governor of Kaduna State. He also served as Permanent Secretary in the Kaduna State Ministry of Religious Affairs, and has initiated and directed several interfaith peacebuilding initiatives. He is based in Jos, Nigeria.
Asia
Ravi Kandage, Sri Lanka (re-elected)
Mr. Kandage is the Executive Director of the Sarvodaya Shanthisena Movement, a network of organizations that spans Sri Lanka, and has represented URI since its inaugural meeting. He has been directly involved in the reconciliation process in pre- and postwar Sri Lanka, and assisted in organizing a seminar on the moral imagination in Colombo. He is based in Kesbewa, Sri Lanka.
Rev. Kalyan Kumar Kisku, East India
Rev. Kalyan Kumar Kisku (affectionately known as "KK") has worked at the grassroots level for a number of years and brings the success of local interfaith actions and the richness of diverse religious practices to the Global Council. Based in Kolkata, KK has worked as the regional team president for URI's East India region and has been a mentor and facilitator for over ten years. He has also rendered pastoral service to communities, especially Muslims and Animists based at the Peace and Conflict Resolution Center. KK looks forward to continuing to build bridges and partner with likeminded organizations and government agencies promoting interfaith actions.
Dr. C.N.N. Raju, South India
Dr. C.N.N. Raju has been doing interfaith work since 1965. Presently he is the Hon. Secretary of Brahmo Samaj, Basavanagudi, Bangalore and Hon. National Treasurer of Central Council of Bhahmo Samaj, which is the apex body governing 60 Mandirs (churches) located in different parts of India. The vast exposure which he has gained over the past many decades in serving interfaith, social, and service organizations have helped him learn to address social and community issues successfully. Dr. Raju lives in Bangalore, India. 
Europe
Daniel Eror, Bosnia and Herzegovina
Daniel Eror's experience comes from both field work in Bosnia and Herzegovina and from running Youth for Peace, an NGO and URI CC, for the last 4 years. With more than 10 years of work in the field of interreligious dialogue, peacebuilding and reconciliation, his work has mostly been in providing seminars, workshops and training in order to reconstruct people's mutual trust, allowing them to meet each other and start to think constructively.
Petar Gramatikov, Bulgaria (re-elected)
Mr. Gramatikov is a hierodeacon of the Bulgarian Orthodox Church, as well a Doctor (Didiaskalos) of the Universal Orthodox Church. He is currently the Chief Expert in religious questions in the municipality of Plovdiv, as well as Vice President of the Eastern European Forum for Dialogue-Bridges NGO. He has been working for years in the field of human rights, defending the traditional view of Orthodox church in terms of respect for all beliefs, beside all theological conceptions. He is based in Sofia, Bulgaria.
Marianne Horling, Germany (re-elected)
An artist and teacher, Ms. Horling is a member of an intercultural choir and has worked with migrant children from many different backgrounds, teaching them to explore and reflect upon the world of art. She spent many years working with a member of the German Parliament, has participated in several interfaith conferences and organized seminars on the hidden meanings of fairy tales. She is based in Bonn, Germany. 
Southeast Asia and the Pacific
Potre Diramptan-Diampuan, Philippines
Dr. Potre Diramptan-Diampuan comes to the Global Council after having previously served as a Regional Coordinator and a Senior Interfaith Advisor for the Philippines. She is a co-founding member of the United Kingdom- Philippines Partners for Peace (UKPPP), a group organized by the Filipino scholars (from Mindanao) to the UK with the support of the British Council – Philippines to assist in the peacebuilding efforts in Mindanao.  In the Philippine bureaucracy, Dr. Potre is also a Consultant at the Office of the Secretary of the National Commission on Muslim Filipinos (NCMF) on Peace and Other Special Concerns. As an educator, she has been in many teacher trainings to personally train and help teachers include peacebuilding approaches to their curricula and school activities. In addition, she has been functioning as a speaker and lecturer on topics intended to deepen interfaith and intercultural understanding across societies.
Peter Mousaferiadis, Australia (re-elected)
Mr. Mousaferiadis has had an extensive career as a creative director, producer, artistic director, music director, composer and a champion of intercultural dialogue. He has established himself as one of Australia's leading cross cultural directors. Peter has directed large scale intercultural concerts and ceremonies throughout Australia, China, the Philippines, and Malaysia. In 2003, Peter founded Cultural Infusion, a global social enterprise that works with schools, youth, digital media and the arts to promote cultural harmony for a more cohesive and richer society. Cultural Infusion delivers programs in India, Brazil, South Africa, Egypt, Cambodia and throughout Australia. Cultural Infusion has been the recipient of numerous awards including the United Nations Alliance of Civilizations Intercultural Innovation Award. In 2015, Peter was appointed as an Associate to the UNESCO Chair for Intercultural and Interreligious Relations, Asia-Pacific, and elected as a board member of the Ethnic Communities' Council of Victoria. In 2014, Peter was appointed a patron of the Model Global Parliament and in the same year was presented with the Cultural Revolution Award by the Punjab Government of Pakistan in recognition of 25 years' contribution to cultural diversity through arts and cultural programs. He is based in Melbourne, Australia.
Bishop Stephen L. Villaester, Philippines
Chairing the Interfaith Council for Peace in Mindanao, Bishop Stephen L. Villaester has been doing interfaith work for over twenty years. He knows that accomplishing the goals of URI at the local level contributes to the synergy that is created at the global level.
URI At-Large Trustees
Milka Wambui Ngige, Kenya 
Wambui Ngige is an attorney based in Nairobi, Kenya. Wambui mobilizes young men and women to join URI and break the cycle of youth being used to propagate hate. Her experience in research and advocacy on youth and women's rights have enabled her to use unity of religions to bring women and young people together as a way of fighting extremism and uniting Kenyans. Wambui strives to help URI engage and sustain interconnected communities to promote respect for diversity, non-violent resolution of conflict and social, political, economic, and environmental justice.
Sok Sidon, Cambodia
A trustee from Phnom Penh, Cambodia, Sok Sidon is a member of the Youth Partners for Development and Peace CC (YPDP), which he founded and continues to lead. Sidon has been working in the interfaith community with the United Religions Initiative community since 2008, when he was one of the participants in the URI Young Leaders Program and Global Assembly. Outside of URI, Mr. Sidon works extensively with civil society organization and media since 2005, creating content to promote human rights, democracy, peace, and sustainable development through youth participation projects.
Swamini Adityananda Saraswati, India (re-elected)
Swamini Adityananda is the Director of Programmes, Policy and Development of the Global Interfaith WASH Alliance (GIWA). GIWA was launched at UNICEF Headquarters in New York with the understanding that it is crucial to engage the world's many faiths to address the vital cause of poor water sanitation and hygiene (WASH) conditions, the main reason behind the majority of our world's childhood deaths. She has over 28 years of experience in the NGO and communications sectors, having served the poor and marginalized in locations including several African nations, India, the United States, Southeast Asia, as well as at the United Nations and World Bank levels. Swamini Adityananda is also the co-founder of the Pan-African Association, which has provided direct services to survivors of war, violence, displacement and torture to over 100,000 people from nations across the world.
---
See photos and more information about all of URI's Global Council Trustees on our Global Council Trustee page.