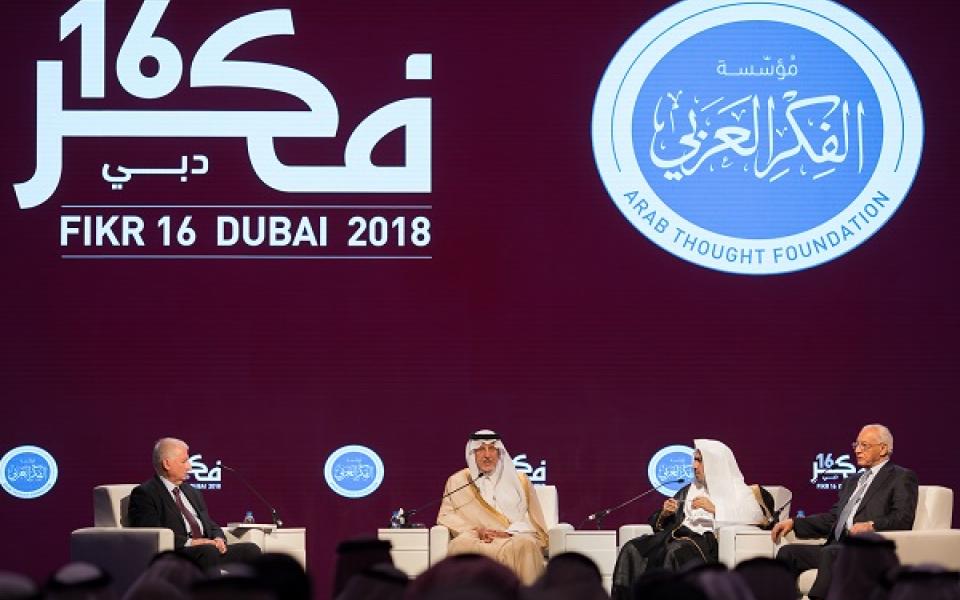 Naoufal El Hammomi, a URI Trustee from MENA and Arab Thought Foundation Ambassador, participated in the FIKR 16 Conference entitled, "Repercussions of Chaos and Challenges of Building Stability." The conference is organized yearly by the Arab Thought Foundation and was held in Dubai in April 2018.
The conference was launched under the patronage of His Highness Sheikh Mohammed bin Rashid Al Maktoum,Vice President of the United Arab Emirates and Ruler of Dubai. It aimed to discuss the building of stability, as stability involves industry, effort, continuous work, constant development, and non-stop advancement. Stability is also a constant action to create life, and a continuous search for a better future for our communities.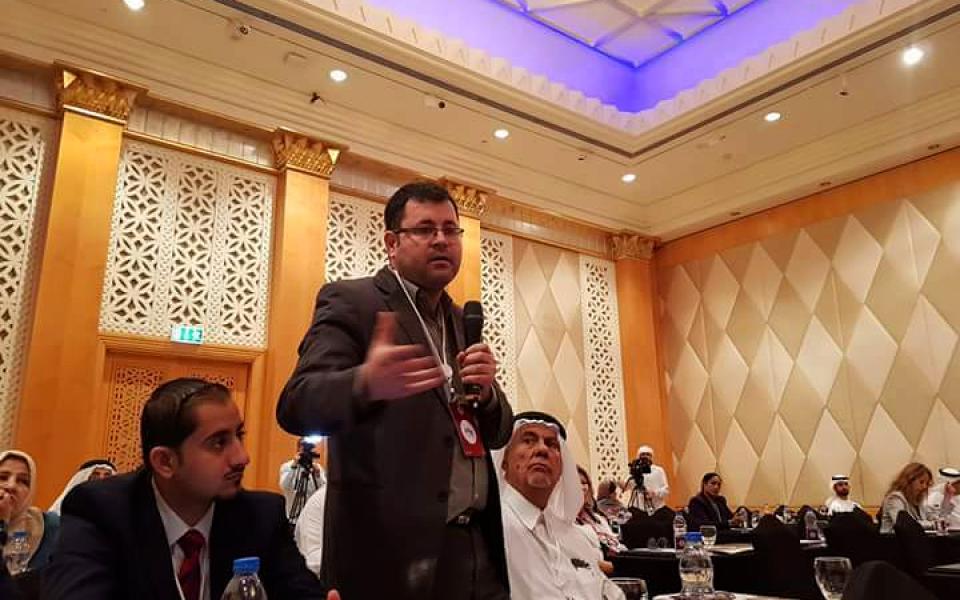 Naoufal voiced his point of view in the "Countering Extremism- the Role of Youth" workshop, emphasizing the need to build a comprehensive strategy that combines the efforts of governments and civil society organizations to counter radicalism across the Middle East & North Africa. He highlighted his involvement in many civil society and youth initiatives working on this field in the MENA region. Also, he shared his experience with URI MENA Cooperation Circles, particularly his CC "Salam Shabab" in Morocco and Peace Makers CC from Libya, promoting the United Nations Security Council Resolution 2250 in 2015 as part of the youth advocacy UN Team 2014, the first resolution on youth, peace and security that emphasizes the importance of youth as agents of change in the maintenance and promotion of peace and security.
More than 600 dignitaries, decision-makers, intellectuals, researchers and experts participated in the conference including HRH Prince Turki Al Faisal, Chairman of the Board of King Faisal Center for Research and Islamic Studies; Dr. Abdulatif Al Zayani, Secretary General of the Gulf Cooperation Council; HRH Prince Bandar bin Khalid Al Faisal; Mohammad bin Abdullah Al Gergawi, Minister of Cabinet Affairs and The Future; Dr. Anwar bin Mohammed Gargash, Minister of State for Foreign Affairs; Ahmed bin Abdul Aziz Al Qattan, Saudi Minister of State for African Affairs; Dr. Nabih Shuqum, Jordanian Minister of Culture; Ayman Al Safadi, Jordanian Foreign Minister; Shaikha Mai bin Mohammed Al-Khalifa, President of Bahrain Authority for Culture and Antiquities, and Dr. Mohamed Ali Alhakim, Executive Secretary of the United Nations Economic and Social Commission for Western Asia (ESCWA) and Arab League General Secretary.