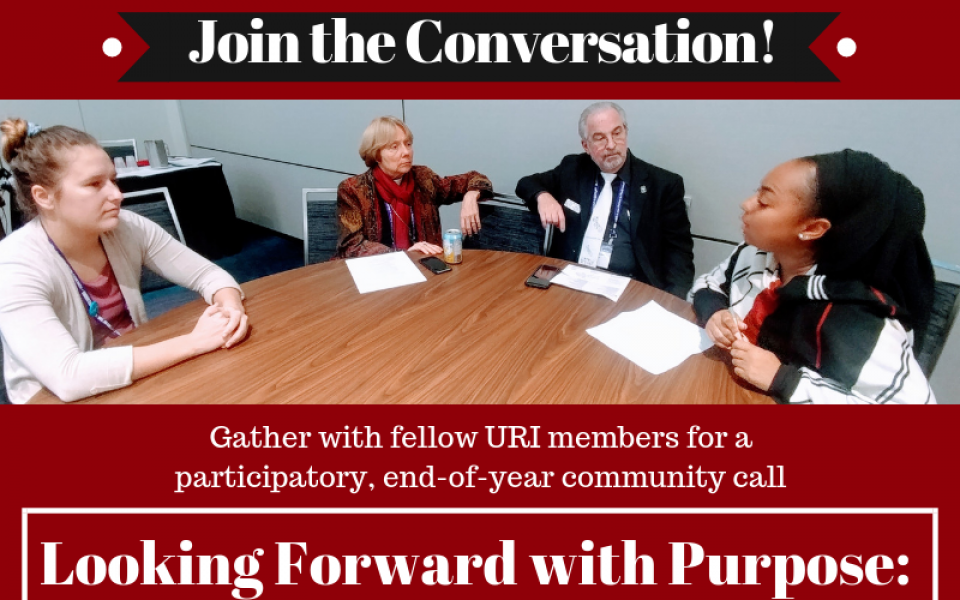 I don't know about for you, but for me, 2018 feels like it has flown by and I can hardly believe that 2019 is almost upon us? When time feels like it is moving this fast, I am reminded of how important it is to spend time reflecting, lest critical moments and learnings speed by without sinking in.

To honor the natural moment of pause and reflection that comes at the end of a calendar year, we will be hosting a Community Call for the United Religions Initiative community in the US and Canada to reflect together -- to swap stories, share learnings, and find encouragement!
Will you join us?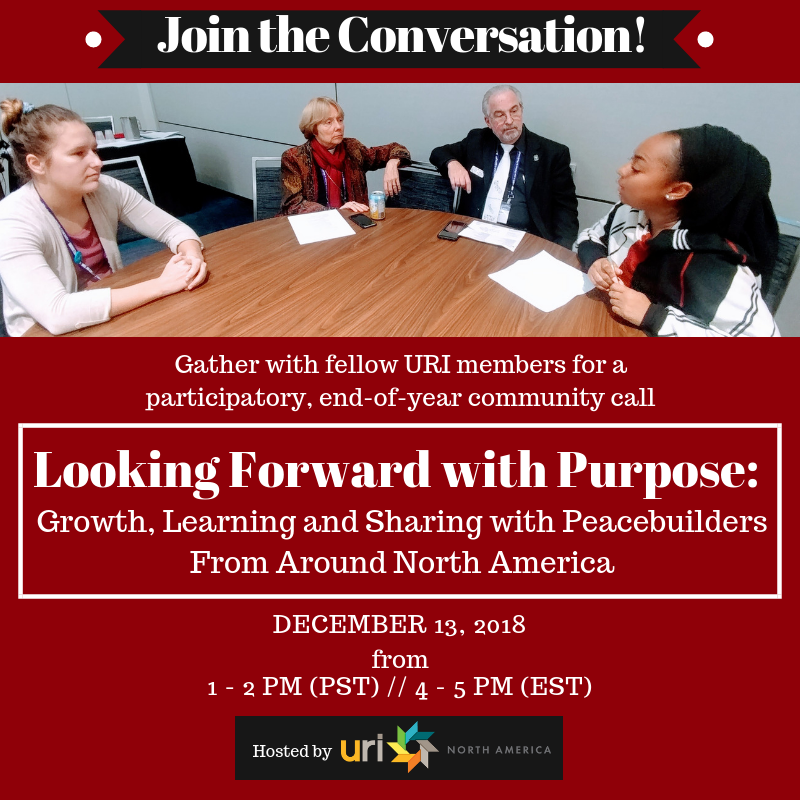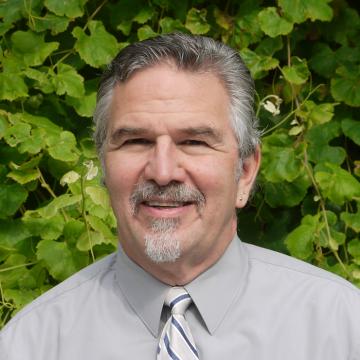 This participatory call on Thursday, December 13 from 4-5 pm ET // 3 - 4 pm CT // 2-3 pm MT // 1-2 pm PT will focus on conversations among participants for relationship-building, sharing and learning. We will also be joined by a special guest! URI's Executive Director, The Rev. Victor Kazanjian, will join us listen to your sharing, offer words of encouragement and provide a brief update on the work of URI around the world. North American Regional Coordinator Sari Heidenreich will also share exciting opportunities for you to stay connected to your fellow URI members in 2019.
You will have the opportunity to both share and listen as we explore questions such as:
How do you feel as we come to the end of this year?
What has your Cooperation Circle/Affiliate accomplished that you are proud of?
What have you learned in your interfaith peacebuilding work this year that you want to share?
What excites you for the year ahead?
What do you need to learn — and who do you need to know — to support you to accomplish this in the year ahead?
Please share this invitation with other members of your Cooperation Circle/Affiliate and RSVP today to reserve your spot!
Registration priority will be given to members of URI Cooperation Circles and Affiliates operating in the United States or Canada.