"There is no time for talk. Let us now act if we want a safe climate for our children."
Braving the freezing temperatures, protestors of diverse faith and cultural backgrounds gathered together in the Huddersfield Town Centre to warn their fellow humans of the impending climate catastrophe.
Their campaign is calling on Kirklees Council to adopt a Climate Emergency Motion, which will be aimed at taking action to reduce carbon emissions in Kirklees.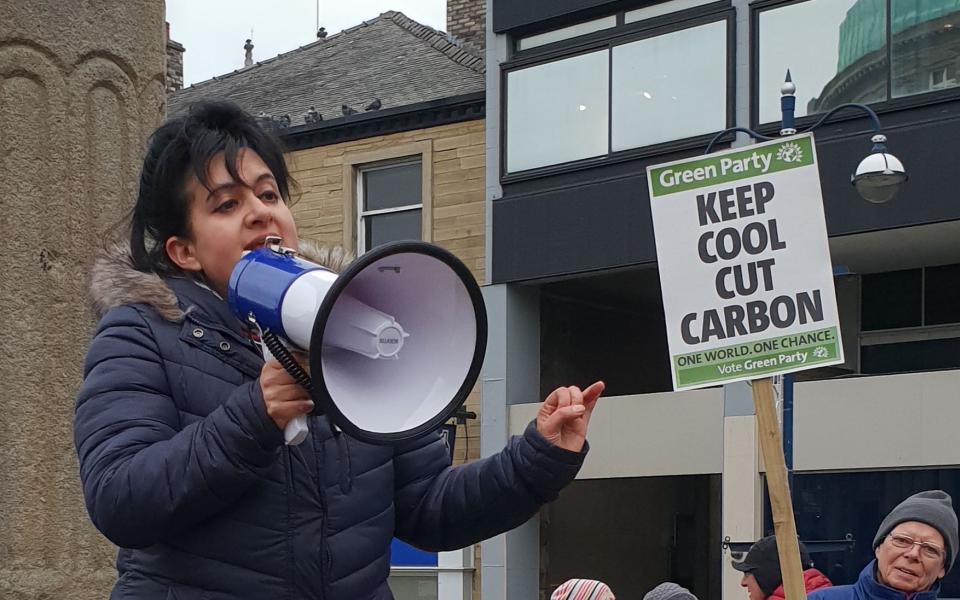 In partnership with Huddersfield Friends of the Earth, URI Global Chair Kiran Bali MBE JP said, "Christmas is the time for goodwill and peace. However, it is high time we extended the goodwill and peace to our environment. Climate change has resulted in the population of caribou being shrunk by half."
The campaign's goals include:
To reduce our impact on our planet, we must adopt a vegan diet.
Let us "Reduce, Reuse, Recycle" this festive season, especially all the presents and wrapping paper, and let us cut down on our waste.
Let us actively liaise with our local policy-makers and faith communities to declare a climate emergency motion to reduce carbon emissions. 
"There is no time for talk," Kiran Bali emphasized. "Let us now act if we want a safe climate for our children."