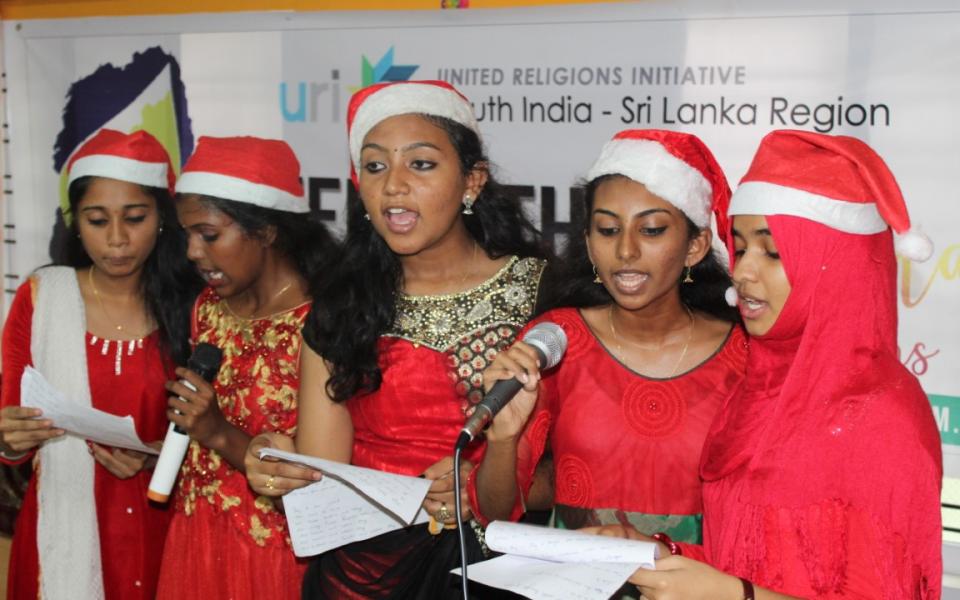 A report by Devikrishnan K.S. (Student Reporter - LISS college, Kollam, Kerala, India)
On 22nd December 2018, our Zero Limits family joined hands for yet another mesmerizing celebration with the URI South India & Sri Lanka Region. The Christmas celebration was full of colours and fun. We started with "Christmas Friend" gift exchange program in the morning. It was a moment worth enjoying.
In the afternoon, the real celebrations took off. Our guests arrived at 2:30 PM and we gathered at the entrance to welcome them. It was a grand welcome where our "Christmas Pappa" welcomed them with Christmas caps. We had our Joseph, Mary, Angels and shepherds, and we all wished them a good Christmas. Father Sterin Joseph blessed our college. Then everyone assembled at the conference hall. The celebrations began with the Interfaith prayer song of three religions as part of our interfaith theme.
---
Click the yellow arrows to scroll through the photos in the slideshow below.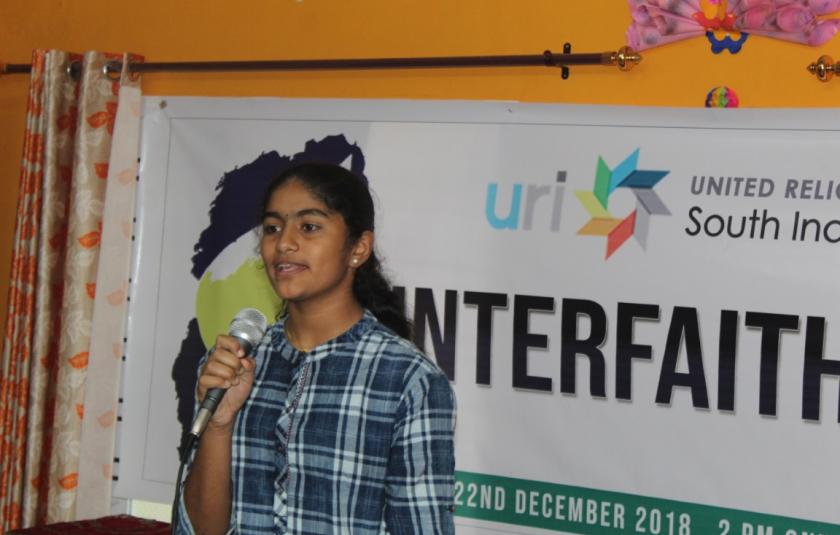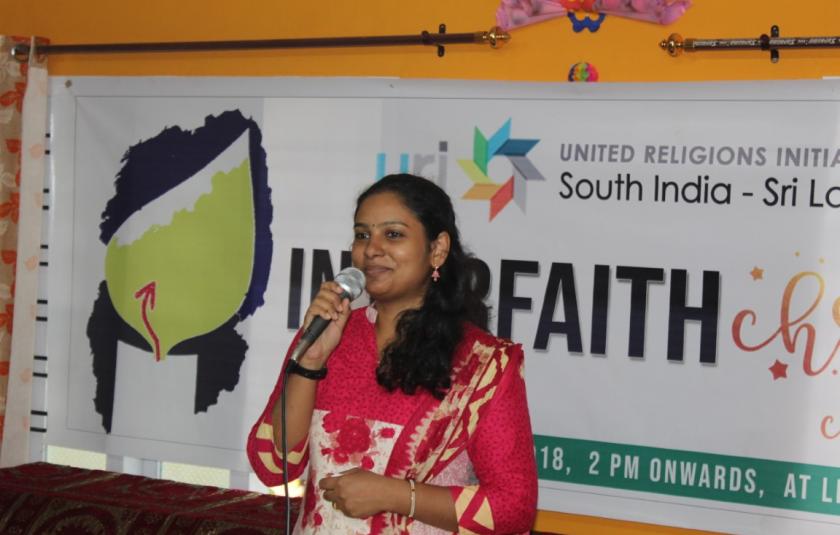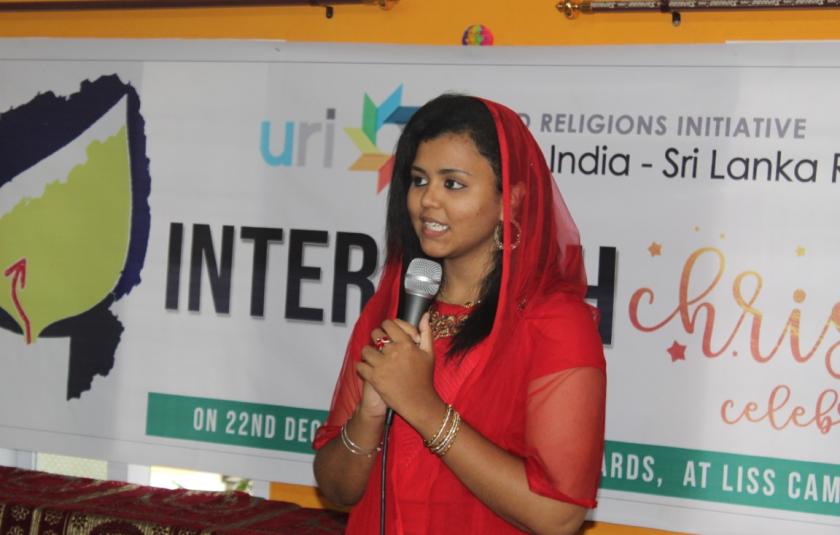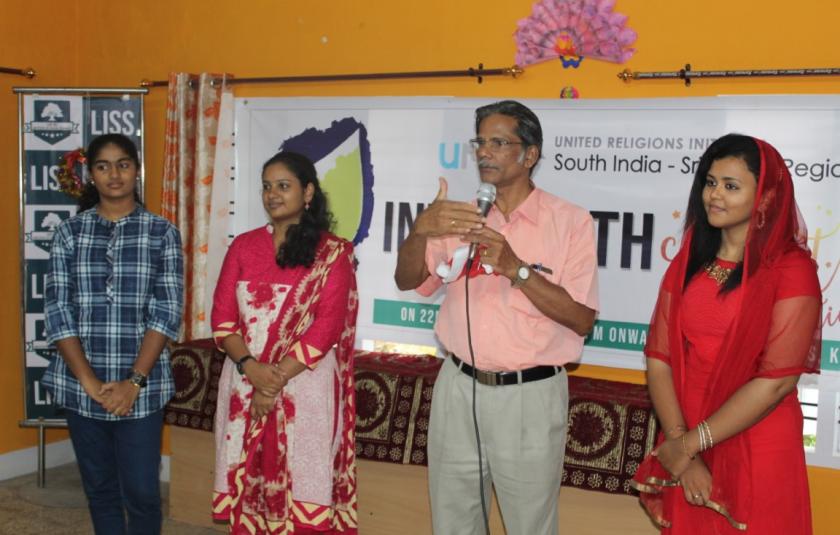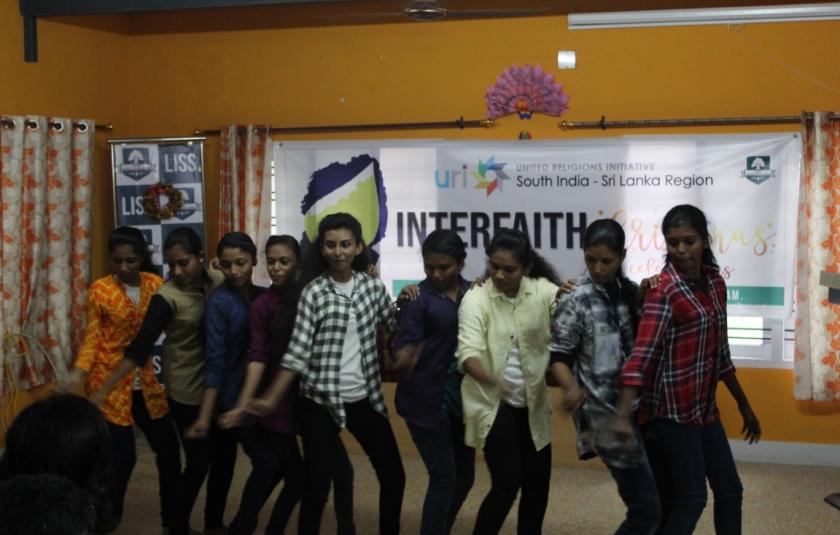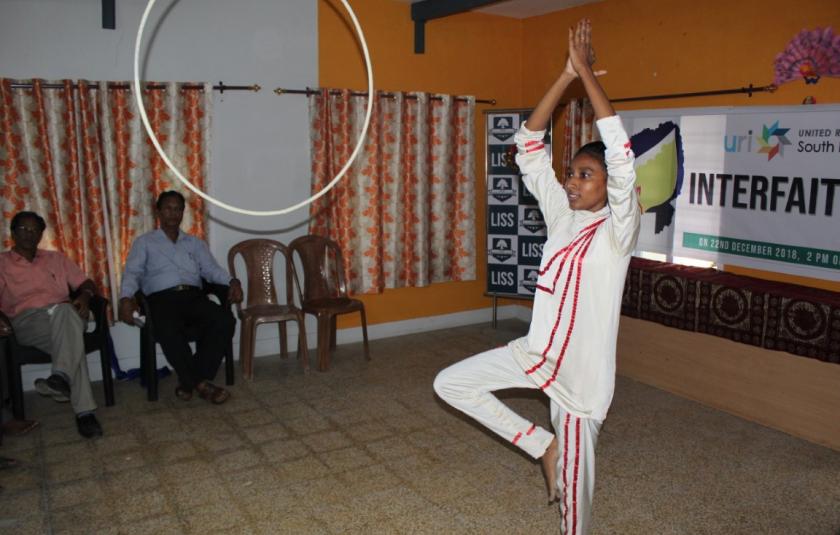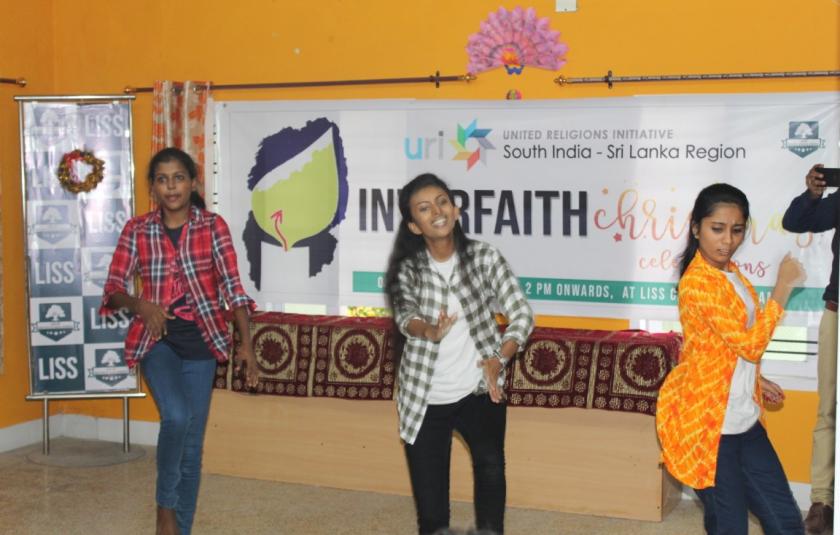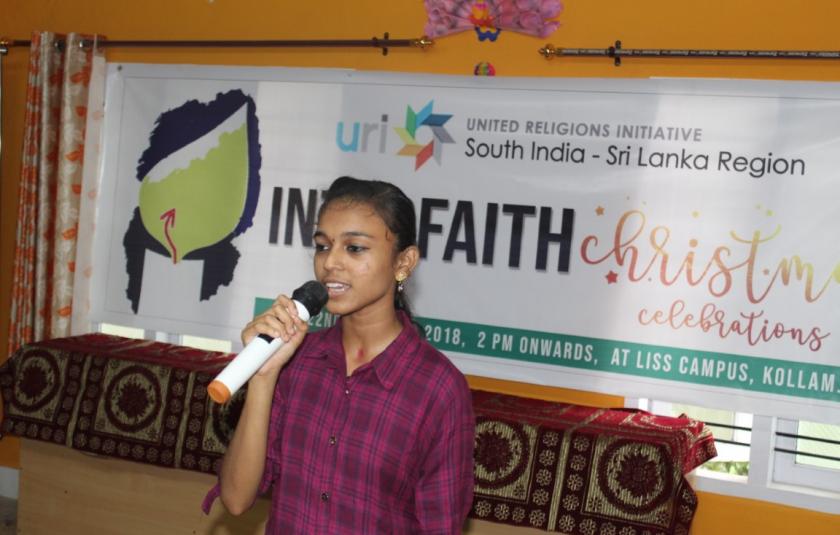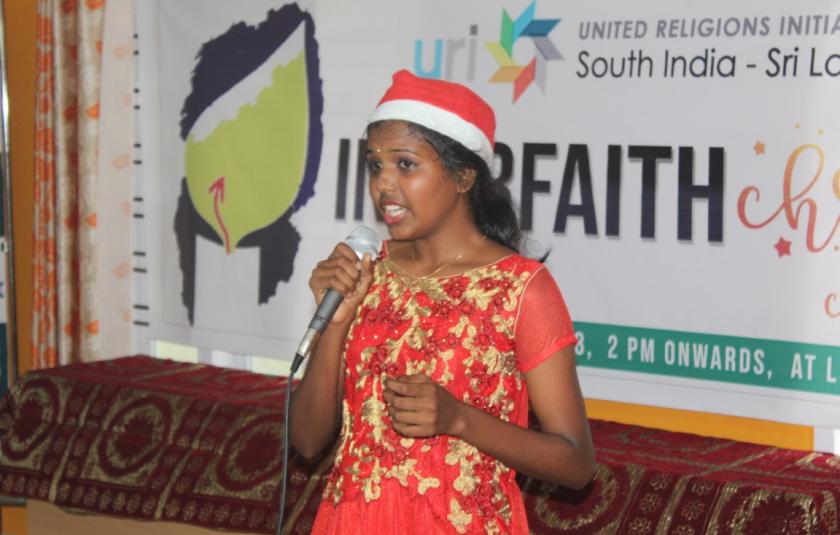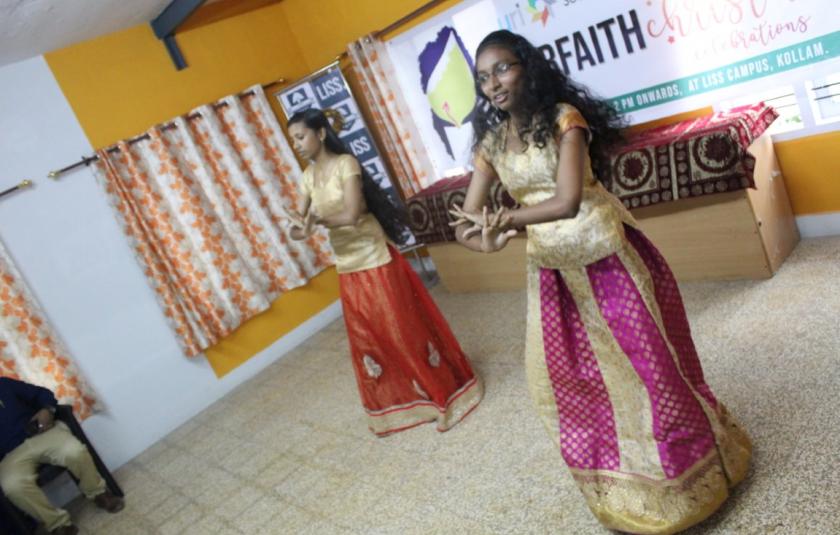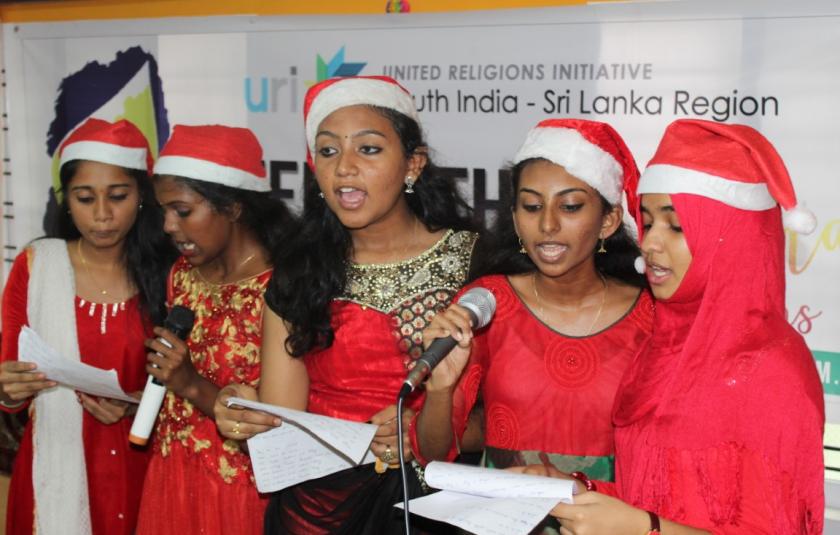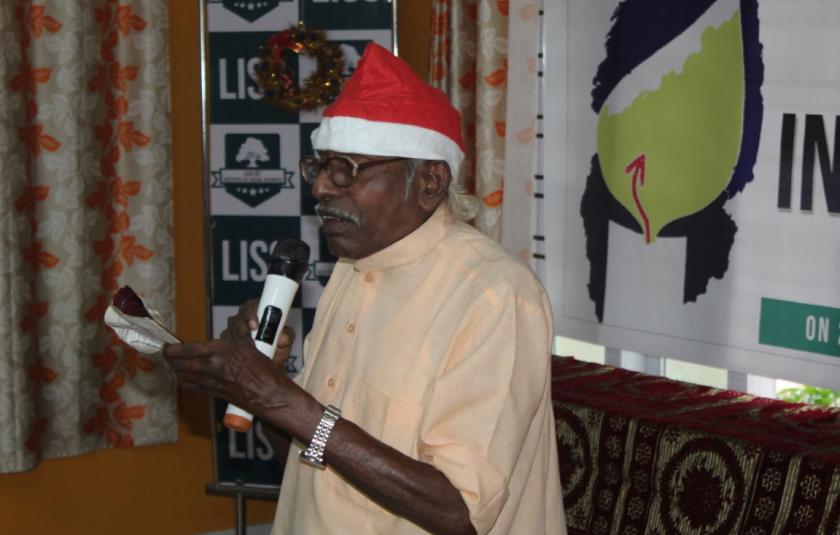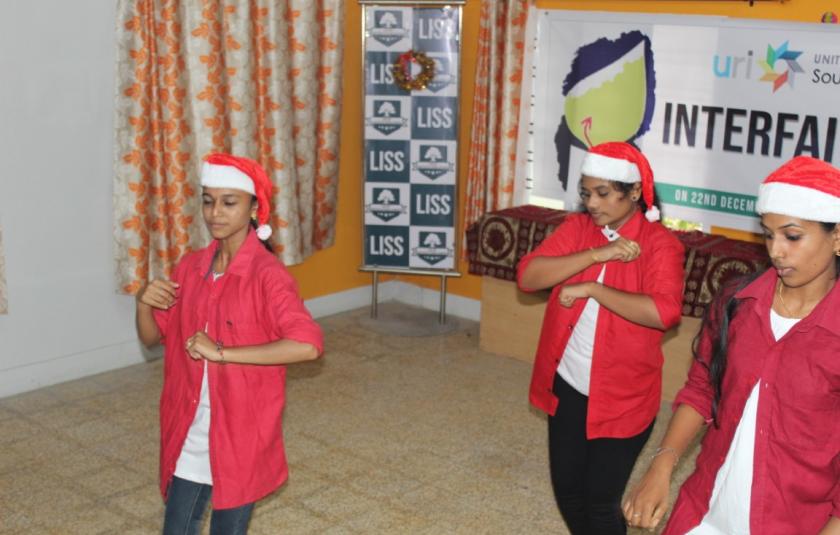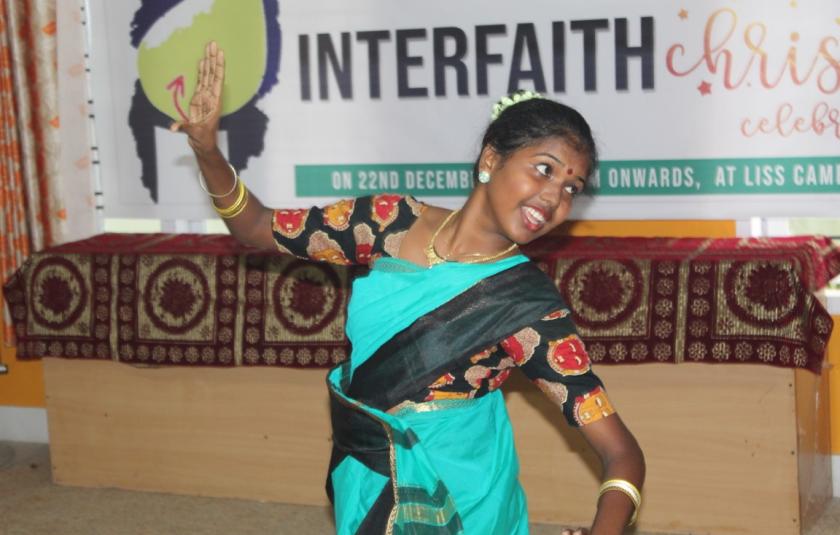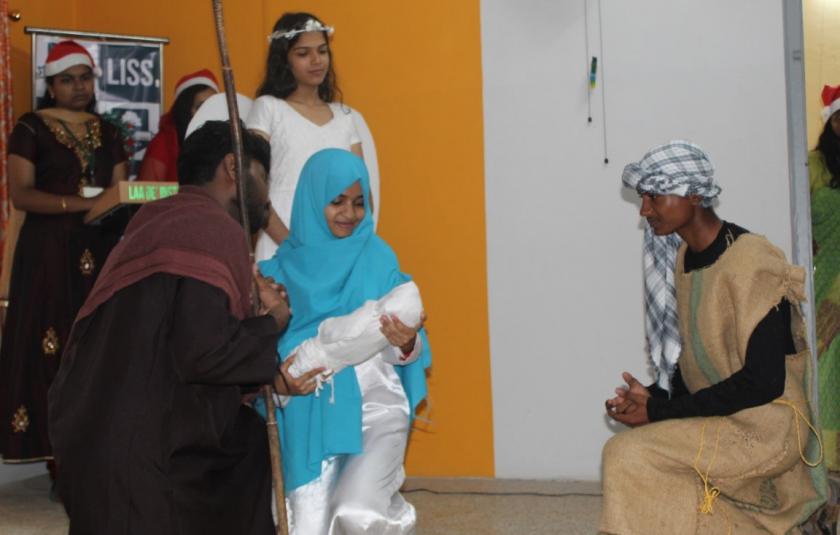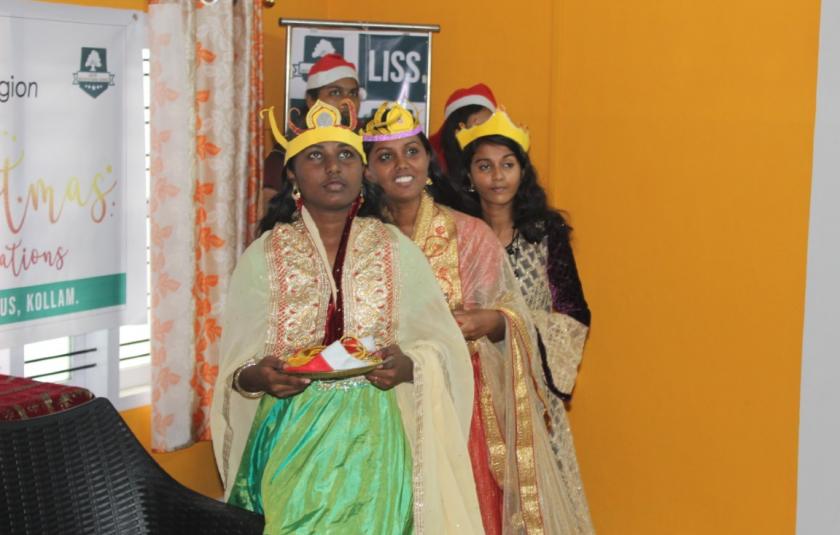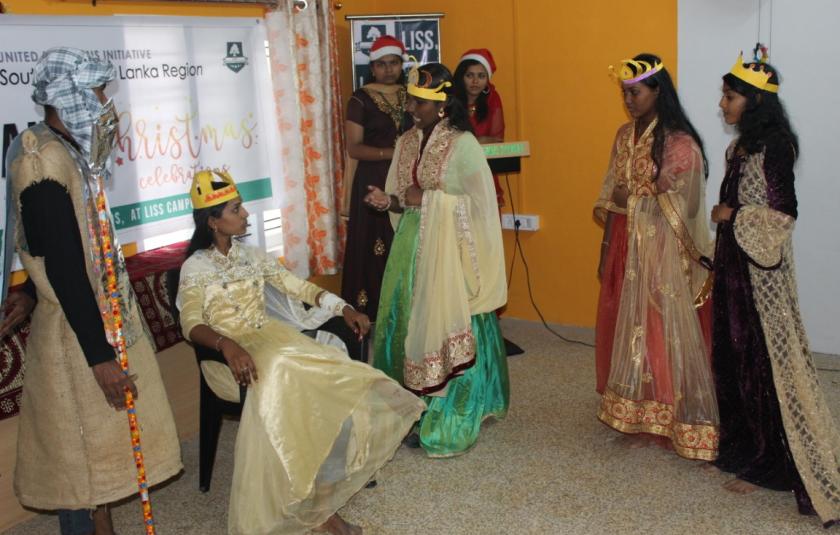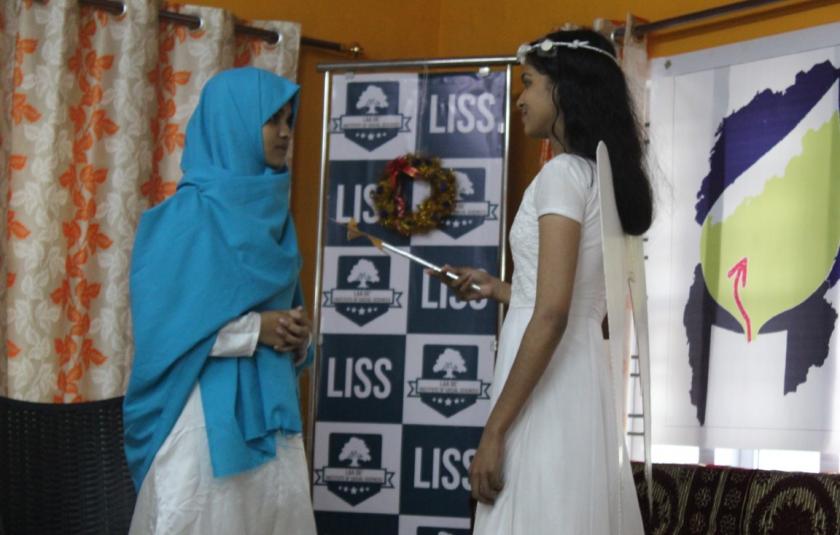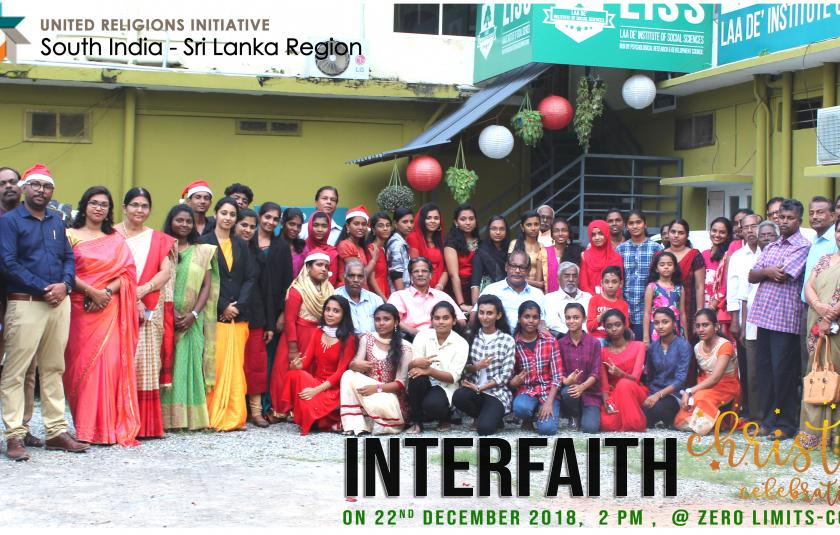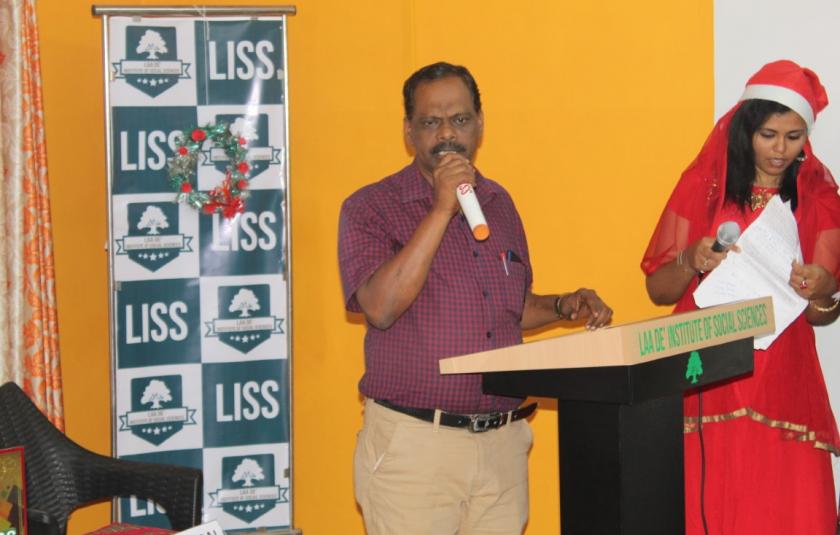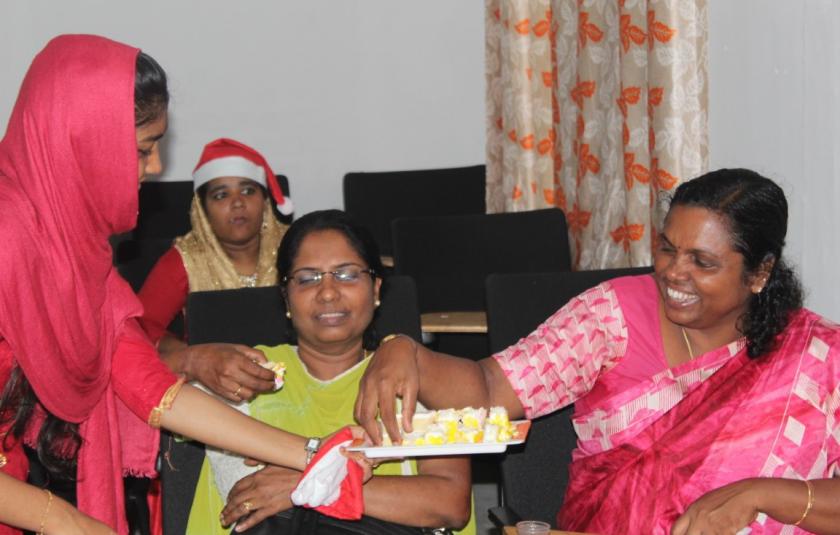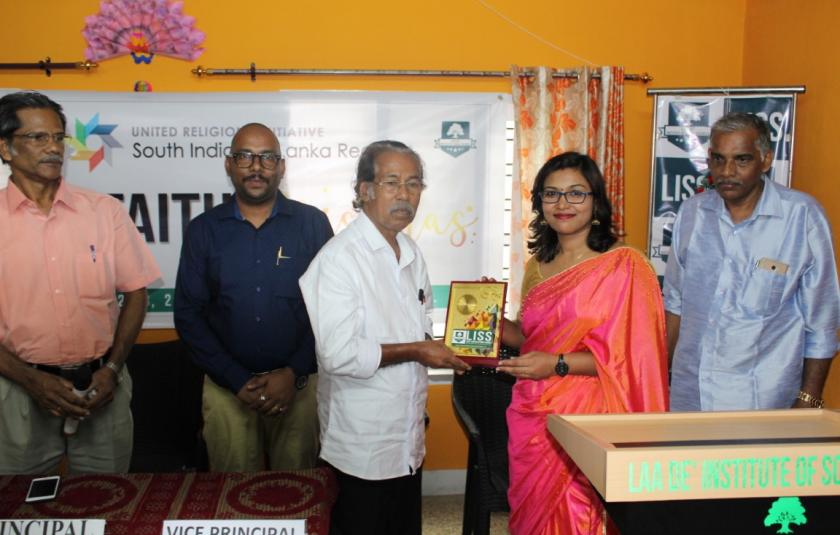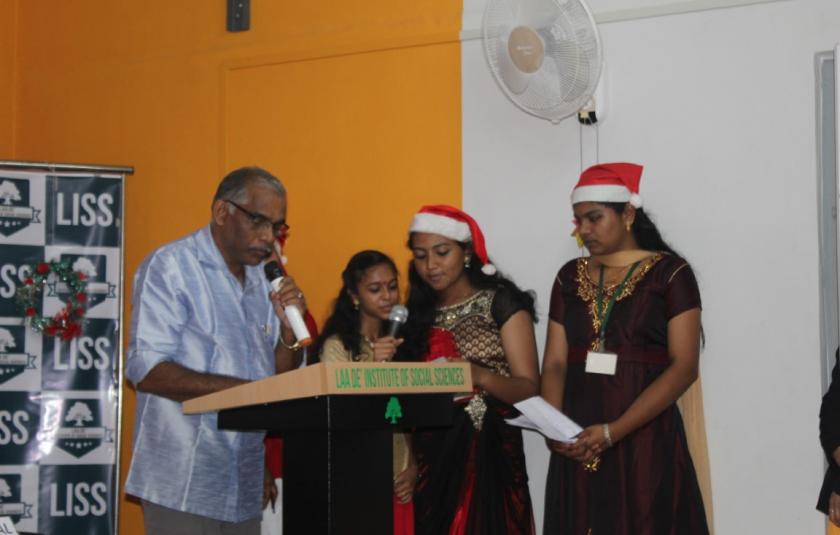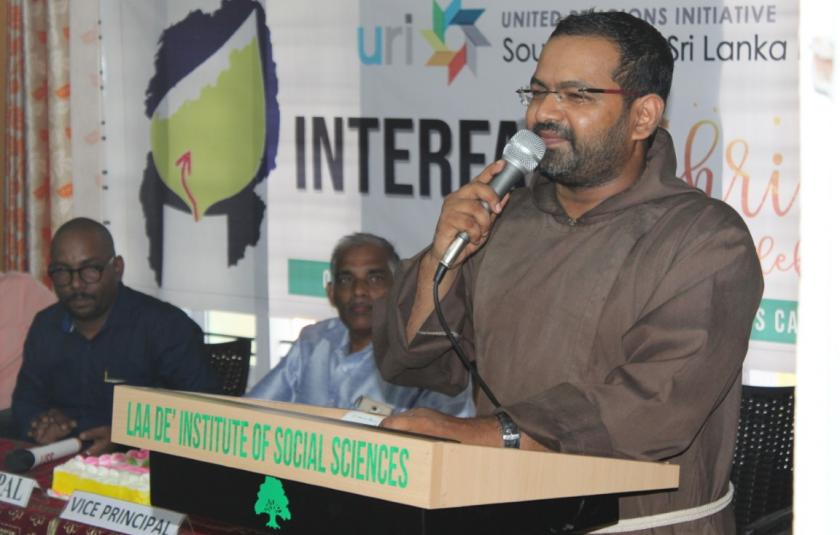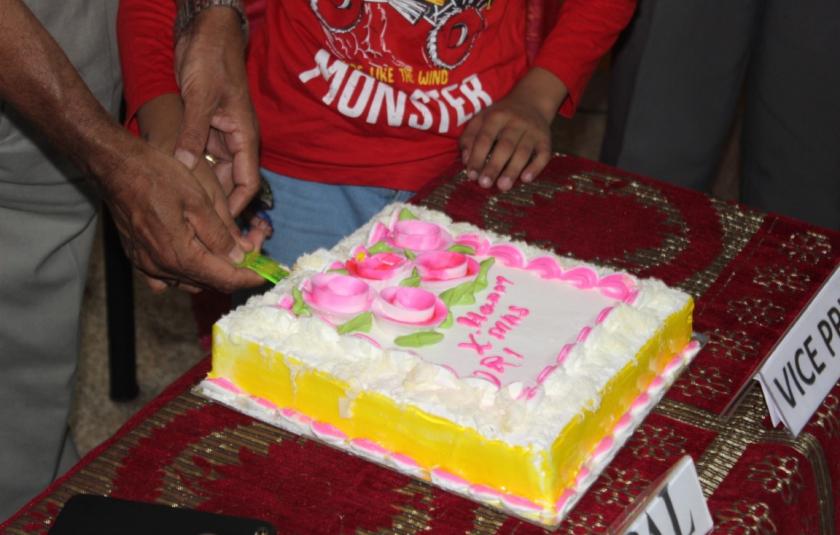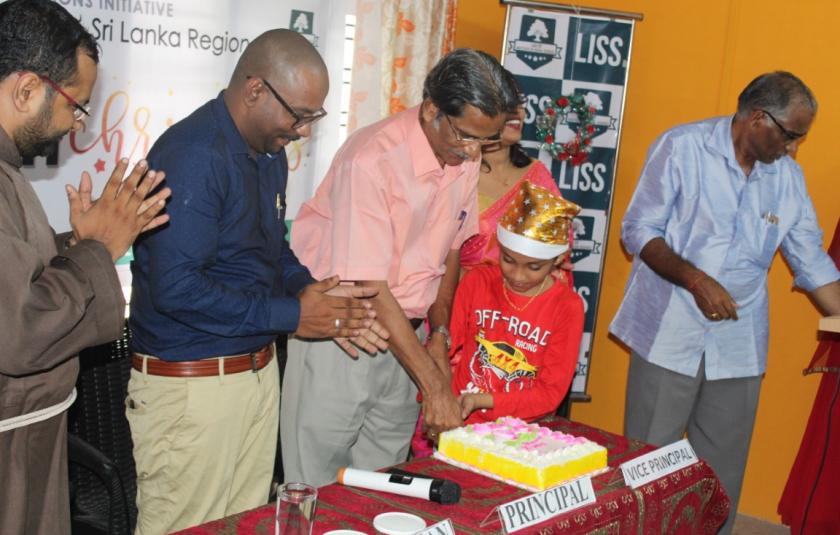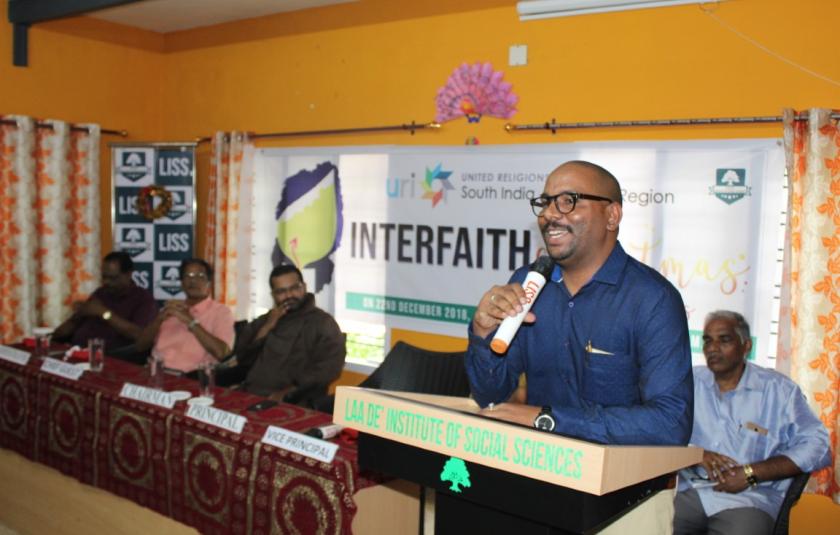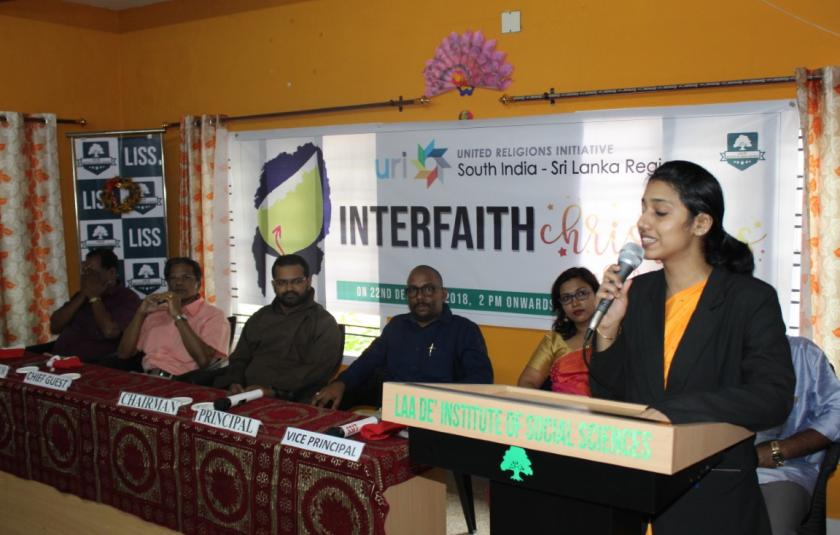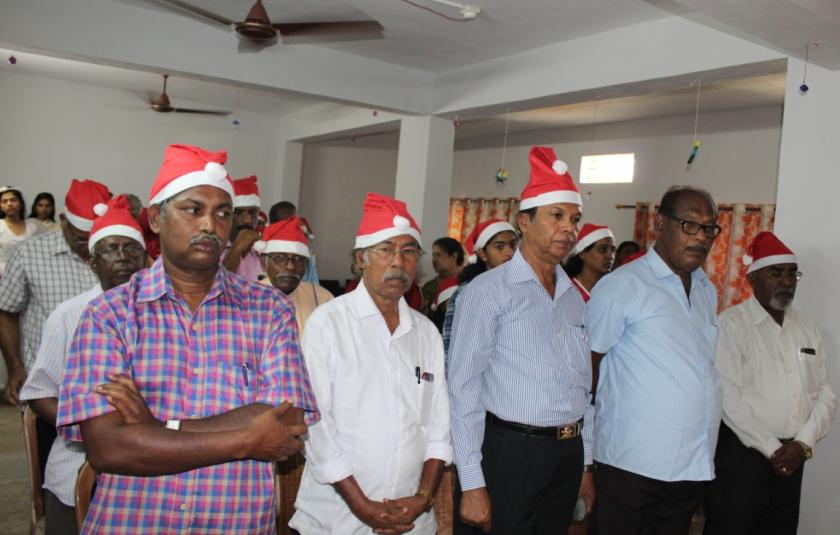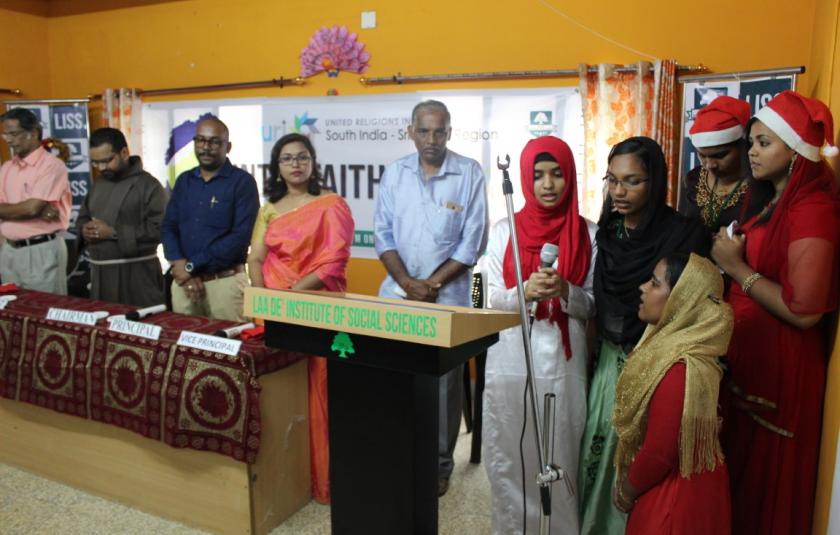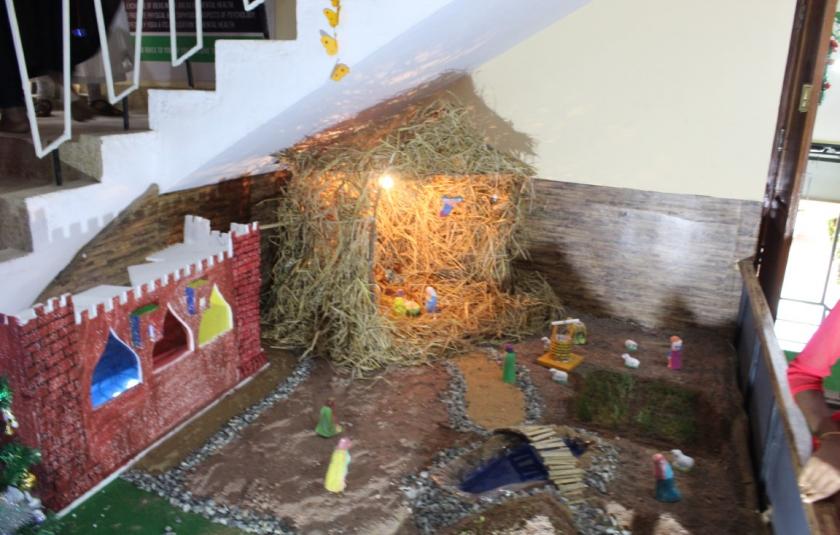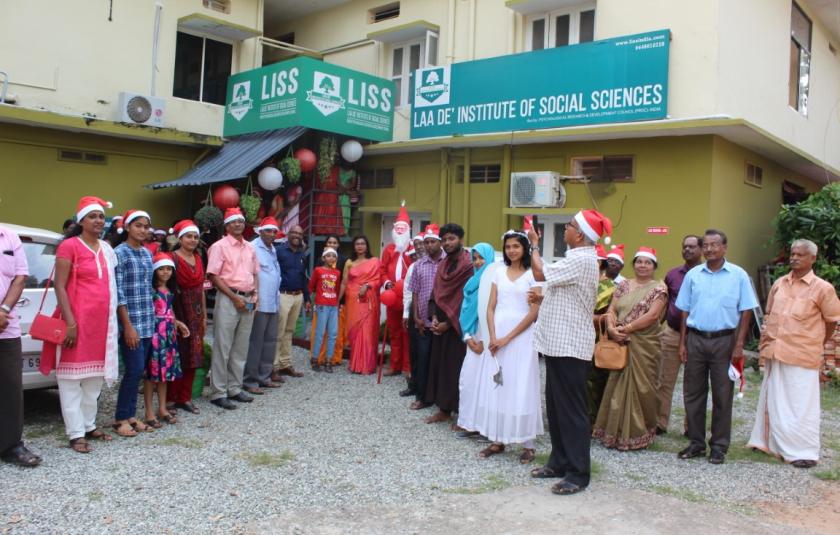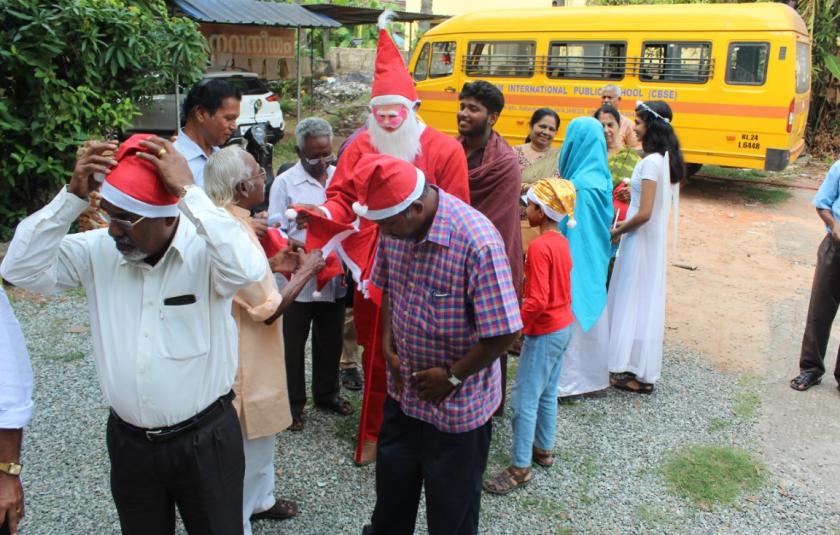 Mrs. Iswarya delivered the welcome address and Mr. Mohanlal, Coordinator of Zero Limits, gave the presidential address. The guest of honour, Rev. Fr Sterin Joseph, delivered a wonderful speech for us on interfaith cooperation and its importance. Then our celebration was inaugurated by our chief guest Dr. Abraham Karickam, the URI Regional Coordinator. He delivered a wonderful speech on the opportunities and growth of interfaith movements both worldwide and within our organization.
The felicitation was done by Mr. PK Ramachandran Sir and Mr. Mathayikutty Sir. Ramachandran Sir recited a poem which he wrote himself. It was really an elegant poem. Our principal, Dr. Devi Raj, handed over a token of our love to Mr. Neeleswaram Sadasivan, who is a leader of URI and author of many books. Mr. Shyno AP gave a vote of thanks. 
Then the cultural programs began. First, there was a skit by our LISSians. Then a semiclassical dance by Ms. Deepthi. There was a carol dance by Athira and team -- a Christmas celebration is incomplete without a carol song. Pooja and team presented a melodious carol song. Then a semi-classical dance by Lekshmi and Krishna. There was a solo song by Deepthi. Then an elegant poem was recited by Madhuma. Then a cinematic fusion by Chinnu and team. There was an amazing ring dance by Lekshmi. Then our cultural program ended with an energetic and powerful dance by Navami and team. The celebration was adjourned with the national anthem. Before leaving, we took a group photo with the guests.