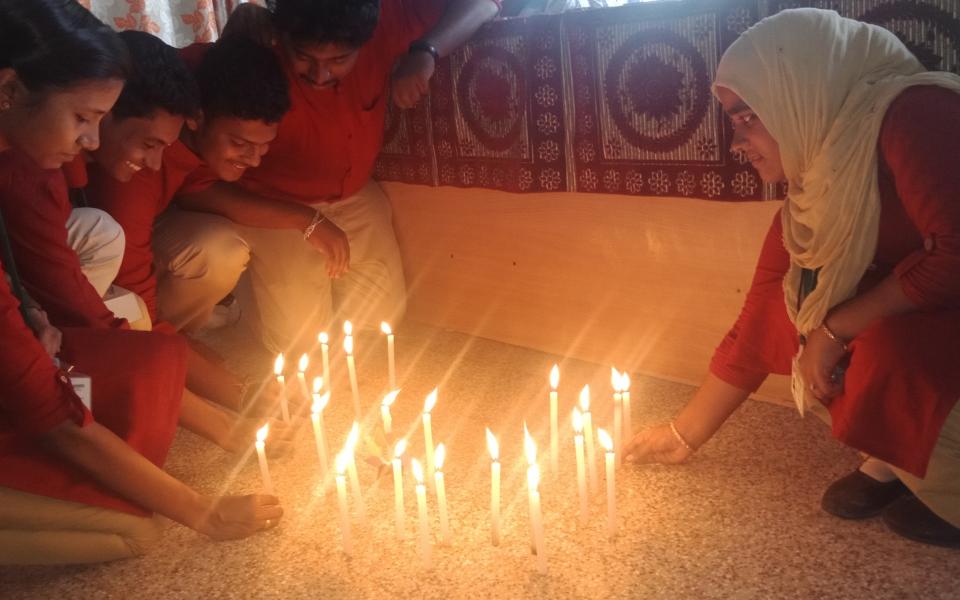 We at URI Zero Limits Cooperation Circle celebrated our New Year. We begin our year with a fresh start.
The first step of our New Year celebration was lighting candles as we directed our prayers towards World Peace. The program was coordinated Miss Ria W. The message behind lighting the candles, to spread the core of world peace, was conveyed to us by our program coordinator.
Next, we turned our attention towards a spiritual message on the lighting of candles by our Administrator, Mr. Shyno A.P. "Candles spread light by burning themselves," was the quote that reached our ears.
The wishes and messages given by Dr. Devi Raj and Dr. Mohan Lal, coordinators of URI Zero Limits Cooperation Circle, struck our heart. Our vice principal, Ishwarya Vinod, gave a hearty message and conveyed her good wishes to us.
The song that accompanied our program was "Never Give Up On Your Dreams," which really pushed our motivation and was greeted by all.
A new year is never complete without cutting cake and spreading our sweetness of affection to one and all gathered at the ceremony. Dr. Devi Raj and Dr. Mohan Lal cut the cake and shared with all of us, which made our hearts glow with happiness.
At last, we prayed in silence for the many who are suffering in great times of despair to smile for the brighter future that lies before them.
This report was written by Madhuma, Krishna R.S., Rahul Suresh, and Fathima Hakkim of URI Zero Limits Cooperation Circle.
---
Click the yellow arrows to scroll through the photos in the slideshow below.