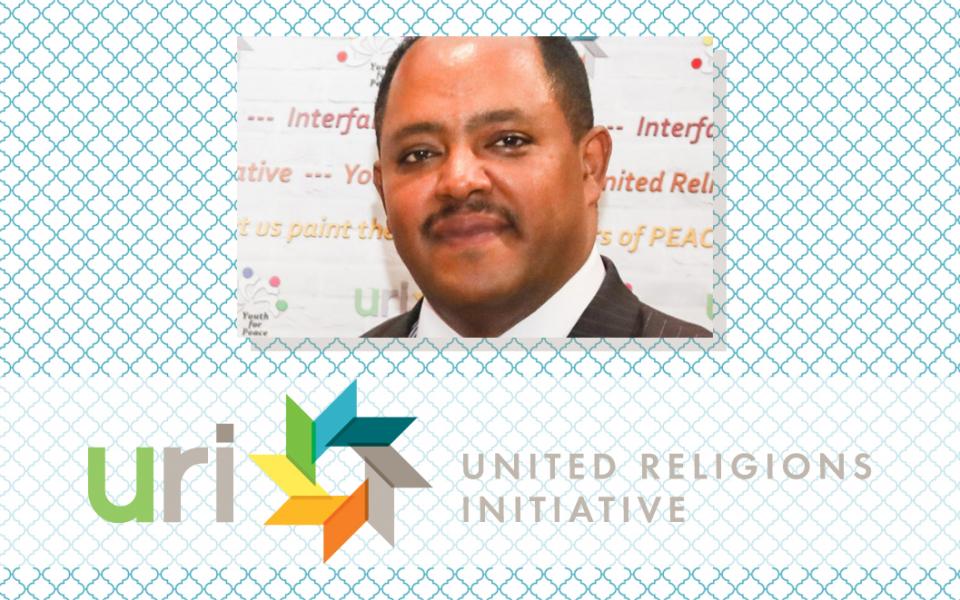 I am very pleased to announce that our colleague Ambassador Mussie Hailu, who has served as Global Envoy and Director of the United Religion Initiative (URI) for Africa and Representative of URI to the Africa Union and the United Nations, has accepted my invitation to join URI's Global Support Office Staff as Director of Global Partnerships. In this role, Mussie will provide leadership for a new Department of Global Partnerships and will serve as a member of URI's Senior Staff working together with me, Pamela Banks, Director of Finance and Operations; Biff Barnard, Director of Institutional Advancement; Diana Conan, Director of Development; Maria Crespo, Director of Cooperation Circle Support; Isabelle Ortega, Director of Global Communications; and Alice Swett, Director of Global Programs, to guide URI's global operations and the implementation of URI's Strategic Plan.
URI's new Office for Global Partnerships will be based in Addis Ababa, Ethiopia and Nairobi, Kenya, giving the Global Support Office a physical presence in Africa, as well as in San Francisco, USA, Argentina (headed by Maria Crespo) and the United Kingdom, (headed by Matthew Youde), and complimenting and supporting URI's 20 regionally-based offices around the world and at the United Nations.
As Director of Global Partnerships, Mussie will represent URI in different global contexts. He will continue his work establishing partnerships for URI with different NGOs, interfaith organizations, peace and civil society organizations, policy makers, governmental and intergovernmental organizations, the private sector, foundations, UN agencies and any other relevant organizations at a national, regional and international level. Mussie will be working closely with all URI Regional Coordinators, Country Contacts, and with Monica Willard, (URI's Representative at the United Nations), and the URI at the UN team to implement our Global Partnerships Program. He will also work closely with Biff Barnard, who, in his role as Director of Institutional Advancement, will provide administrative support for the Global Partnerships Program. This new role for Mussie is in addition to his ongoing work as URI Regional Director for Africa, and URI Representative to the African Union, the Economic Commission for Africa, UNEP, the United Nations, and other intergovernmental organizations.
This new appointment is made in recognition of Mussie's tireless efforts and dedication in fostering the partnership of URI with many organizations and promoting the purpose of URI in Africa and throughout the rest of the world. It honors his wide experience and practical work on the ground for many years at the national, sub-regional, continental and international level in promoting cultures of peace, inter-religious and inter-cultural harmony, reconciliation, addressing the issue of radicalization, violent extremism, disarmament, universal ethics through the teaching of the Golden Rule - "Treat others the way you want to be treated", constructive dialogue among nations, and building working partnerships and cooperation between religious leaders and policymakers on the issues of peace, justice, human dignity, and environmental protection.
The URI community is blessed by Mussie's commitment, leadership and service to URI's purpose of peace, justice and healing for the Earth and all living beings, and the world is blessed by his ongoing dedication to peace. We welcome him onto the Global Staff of URI as Director of Global Partnerships.