The following post is written by Emerald Stanton, an Advisor to Camp Anytown, a Cooperation Circle member of the United Religions Initiative. Emerald participated in a January 2019 trip to the United Nations led by URI North America. Click here to read reflections from her fellow participants.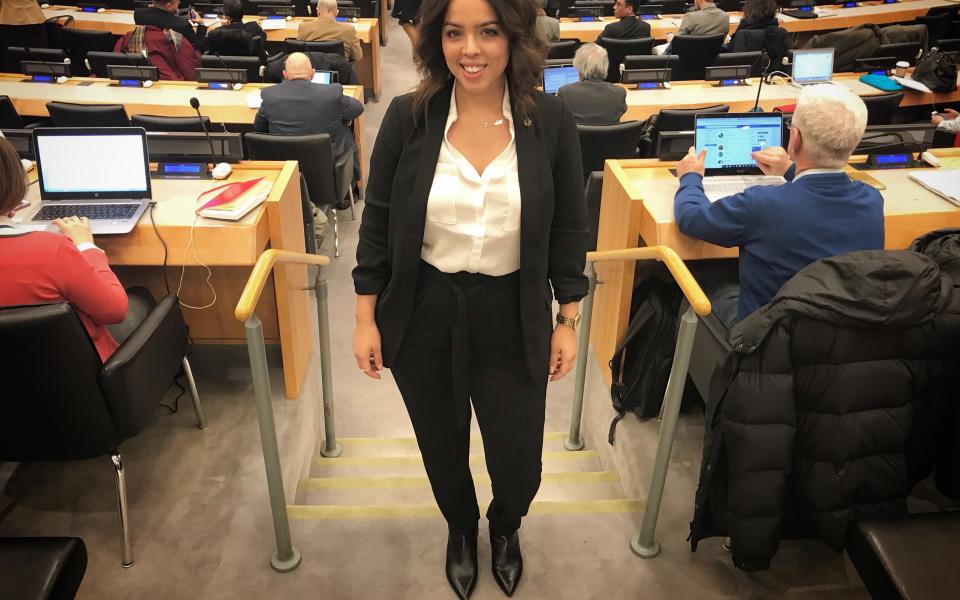 Overall, my experience at the United Nations was a surreal one. It has always been an aspiration of mine to work for the UN in order to affect positive change on a global scale. So, being able to participate in this trip  was really a dream come true.
Working with Camp Anytown Las Vegas on empowering and educating youth to celebrate each other's differences is the most important thing I do with my time. But also, with working with our youth, I've seen how scared and frightened they are in 2019 -- scared that because of their differences they won't be celebrated, scared that their parents might not come home at night because they are immigrants, scared that their family members will be pulled over and not make it out alive. These are real fears that the youth of today are unfortunately faced with and that they see portrayed in the media and in their communities day in and day out.
This is why I do the work that I do, and why visiting the United Nations was so important. With all of the hate that we witness, working for peace and having faith that people are good can become discouraging and very difficult some days. And working in grassroots movements in these communities some days feels like I'm in hamster wheel and what I and my colleagues are doing to 'help' is, in reality, doing nothing to create a positive change.
Although working at the United Nations has always been a dream of mine, this trip showed me the real importance of grassroots movements and programs like Camp Anytown. Even though it is very difficult work some days, these programs are extremely vital.
Yes, the United Nations reaches the world and helps with global conflict, but would conflict be around if we were able to reach communities on individual levels to spread compassion and understanding? The beautiful thing about URI is that it brings people from around the world together, so we can collectively make a change on a global scale.
So, after visiting the United Nations, speaking with dozens of people and coming away with a better understanding of how the UN operates, it is my hope that the United Nations and programs like Camp Anytown Las Vegas can come together through entities like URI to collaborate. Why? Because  we are stronger united than divided and providing communities around the world with hope, and empowering and teaching them to celebrate each other's differences is just as important as everything else the UN does for a better world.