The following post is written by Gabrielle Henry, an intern at the University of Rochester Interfaith Chapel, a Cooperation Circle member of the United Religions Initiative. Gabrielle participated in a January 2019 trip to the United Nations led by URI North America. Click here to read reflections from her fellow participants.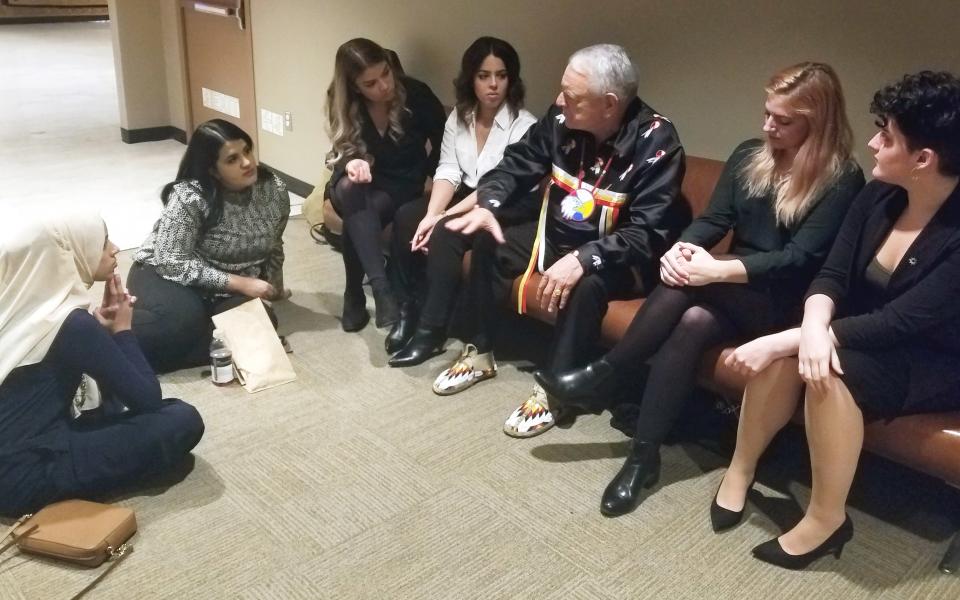 I'm not sure how I ended up in Manhattan two weeks ago. Well, technically I do: at 5:30 AM on a balmy 8°F morning in Rochester, New York, I boarded an airplane. That airplane took me to John F. Kennedy International Airport, and a shuttle took me to 5th Avenue in Manhattan. But I'm still not sure how I ended up in Manhattan, at the United Nations, collaborating with some of the brightest young minds of URI North America.
My Cooperation Circle is the Interfaith Chapel on the University of Rochester Campus in Rochester, New York. We serve as the religious and spiritual home for a highly diverse campus - diverse culturally, religiously, and economically. Personally, I represent an often-overlooked demographic of our campus community -- a First Generation college student and a low income student.
While I'm proud of my background, this is why I say that I'm not sure how I ended up in Manhattan, at the United Nations. Students like me don't often have the financial means to pursue opportunities such as this without assistance. (As my mom would say, people from where I'm from don't get to do the things I do.) Similarly, we often don't get to see that our work as students has real-world applications – I never knew that one could even have an entire career revolving around interfaith work until I attended the Parliament of the World's Religions in Toronto, and it didn't truly hit home until I went to the UN this January.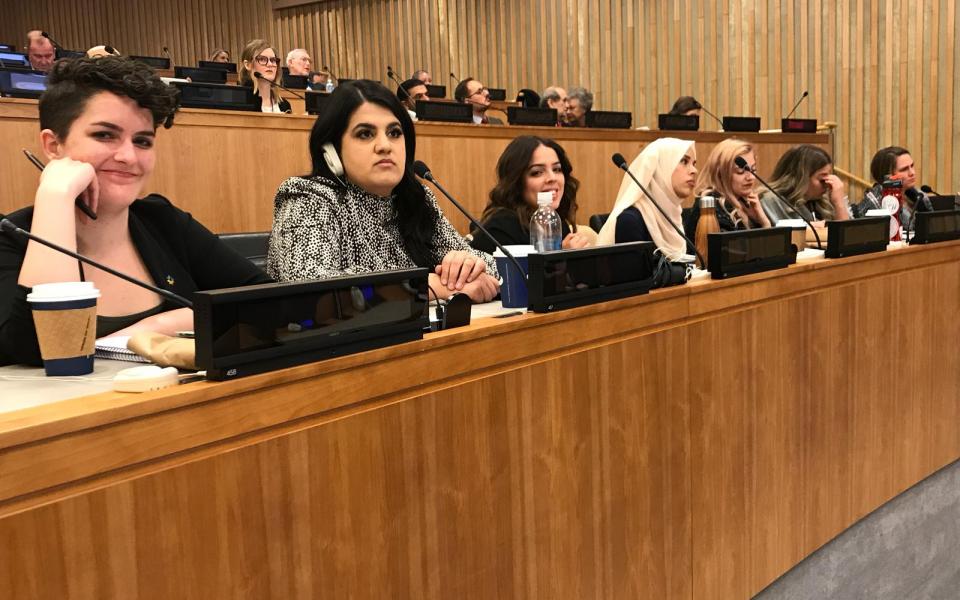 While in New York, one of the most powerful things I experienced was meeting with people who are actually working on the issues we usually only hear about on the news as talking points. Getting to meet with the Office of Genocide Prevention, and with people working on the issue of nuclear weaponry, we saw that there are actual people who are devoting their entire careers to these issues. In this day and age, we can often feel hopeless at the state of the world, but it bolstered my hope for these issues when we got to meet the people who work closest to them. And personally, I saw for the first time that people actually can have an entire career focusing on these issues, something which I may have never known as a low income student with limited opportunities.
Working in interfaith, I do not often encounter people with experiences similar to mine as a First Gen/low income student. While I meet dozens to hundreds of amazing, compassionate, intelligent human beings every time I attend URI and other interfaith events, I do not often see my own economic background represented. This changed with this United Nations trip – several of the other attendees were, are, or will someday be First Generation students, low income students, or both. And they were also all amazing, compassionate, intelligent, and often outright hilarious human beings.
If I could emphasize one point from my UN experience, it would be that opportunities such as this are vital in including a more diverse range of people in the interfaith movement. Without financial barriers being lowered, I would never have discovered my true passion for interfaith work, and its potential as a future career path. For that, I am immensely grateful. I hope to see, and someday help to establish, even more opportunities for people like myself to also discover their calling as young leaders, regardless of cultural or financial circumstances.
Cooperation Circles Involved