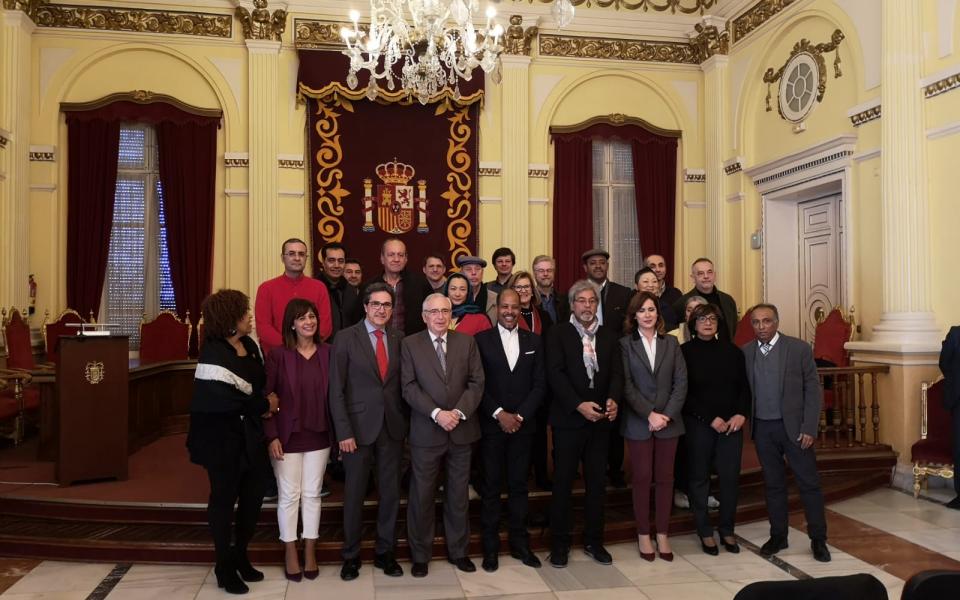 On the invitation of UNESCO, URI actively participated at the Experts' Meeting on 'Dialogue and Mutual Influences between Religions and Spiritualties along the Silk Roads' held in Melilla, Spain, from 22-25 January 2019.
The meeting, which brought together experts from 21 different regions of the world, was organized by the Municipality of Melilla in collaboration with UNESCO.
The meeting produced an analysis of the processes and modalities of the mutual influences and borrowings of different religions along the Silk Roads; identified the common values and beliefs that facilitated these exchanges, and common sacred sites, expressions and rituals that illustrated the interfaith dialogue. In doing so, it identified the main topics, methodologies and technologies to best illustrate this shared spiritual heritage through an Interactive Atlas of the Cultural Interactions along the Silk Roads that, currently, UNESCO develops.
In today's context of globalization, often characterized by mistrust, intolerance and tension, the Silk Roads offer an instructive example of a long-lasting legacy of exchanges, dialogue and cooperation. The Interactive Atlas of Cultural Interactions illustrates thematically the rich history and common heritage that flourished along the Silk Roads. In doing so, it provides key information for a better understanding of the mutual influences between peoples and cultures along with them, which could be essential to reinforcing intercultural dialogue, peace and cooperation. 
The active participation of URI in the expert meeting further enhances the working partnership between UNESCO and URI in promoting interfaith and intercultural constructive dialogue for peaceful co-existence, mutual respect, understating and harmony.
May Peace Prevail on Earth.
In peace and gratitude,

Mussie Hailu
Director of Global Partnership of URI & 
Regional Director for URI-Africa