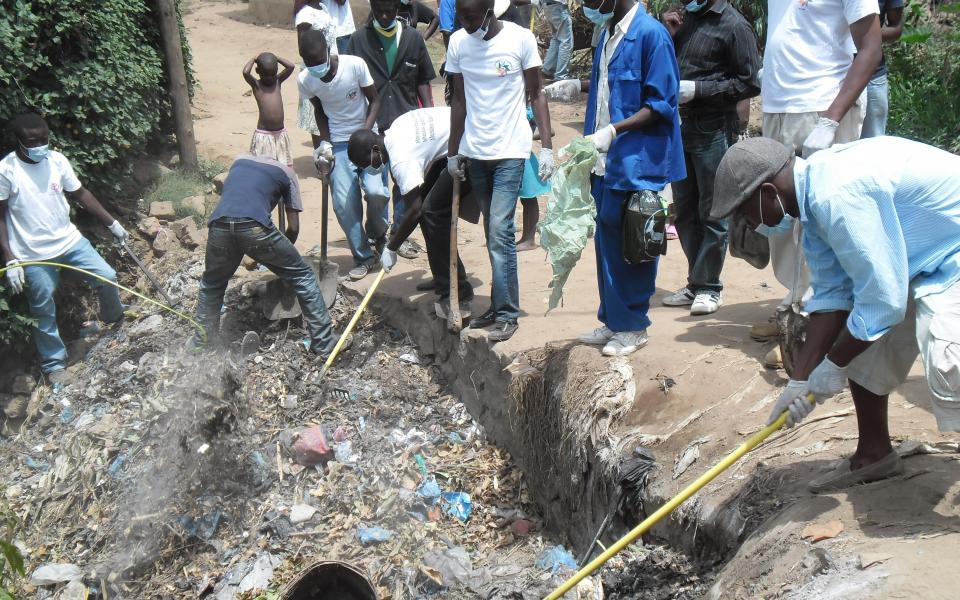 World Environment Day (WED) is celebrated every year on the 5th of June to raise global awareness and to take positive environmental action to protect the planet. This year's theme is Air Pollution. The event will create awareness and inspire the interfaith community and faith-based organizations to explore renewable energy and green technologies within their communities, thus contributing to improved air quality.
With this is in mind, and as an action in the implementation of the working partnership agreement signed with United Nations Environment Program (UNEP), URI-Africa is organizing the celebration of the World Environment Day in partnership with UNEP, All African Conference of Churches, African Council of Religious Leaders, Inter-religious Council of Kenya, Mother Earth Network (a URI Cooperation Circle), Kenya Interfaith Network on Action for Environment (a URI Cooperation Circle), Unity Earth (a URI Cooperation Circle), Sikh Council of Kenya, Justice, Peace and Integrity of Creation Franciscans Africa (JPICFA), Baha'i International Community Addis Ababa Office and African Media Initiative.  
The event will be held under the theme of "Together we can #BeatAirPollution" - "Faith for Earth - We stand together to save Mother Earth" on May 31st, 2019 at Desmond Tutu Conference Centre in Nairobi, Kenya. There will be around 100 participants from different faith-based and interfaith organizations, NGOs, URI Cooperation Circles, youth and women's associations, elders, representative of Indigenous religions, UN and diplomatic communities and media. On the occasion, the URI-Africa Environment Award will be presented.
URI is organizing this event as a follow-up on the recently concluded 4th United Nations Environment Assembly (UNEA), which brought together various faith groups across the globe to show their commitments in care for Mother Earth under the slogan "faiths for earth initiatives."
The objectives of the celebration, which the URI office in Africa is organizing along with other partner organizations, are:
To champion for Faith groups and Faith-Based Organizations a commitment to raise awareness on sound environmental management and demonstrate solidarity to save air from pollution
To create a platform for the faith leaders, interfaith youths and a faith-based organization to get involved in awareness creation on environmental care
To amplify interfaith involvement in creating awareness on air pollution as the main theme of 2019 WED celebration
To inspire, empower and promote faith groups' commitment to environmental care through knowledge and experience sharing
To popularize the undertaking of UNEP on Faith for Earth Initiative and Interfaith Rainforest Initiative
To address SDG 13 - Climate Action  
 The expected outcomes of the event:
A clear understanding of the need for religious and interfaith leaders, youths and faith-based organizations to be good stewards of the environment
Interfaith leaders committed to environmental conservation and the Green Rule "Do unto the Earth as you would have it do unto you"
Awareness created on the need for the interfaith involvement in environmental conservation more so adopting the use of renewable energy and green technologies
Best practices that could motivate sound environmental management to decrease air pollution and ensure a healthy life for all
 Commitments sought from the interfaith and faith-based organizations to achieve SDGs, Global Agenda 2030 and Africa agenda 2063
May Peace Prevail on Earth.
Cooperation Circles Involved