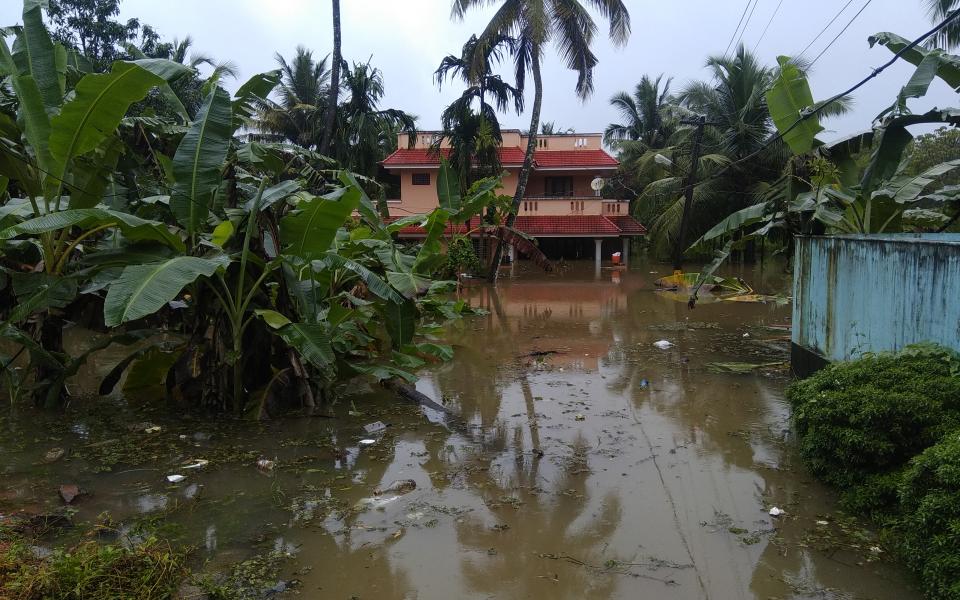 Response Activities after the Kerala Floods 2018 in Pathanamthitta, Allapuzha & Kollam districts
Undertaken by Cosmic Community Centre, a member group of United Religions Initiative (URI),
South India Region, Karickam, Kottarakara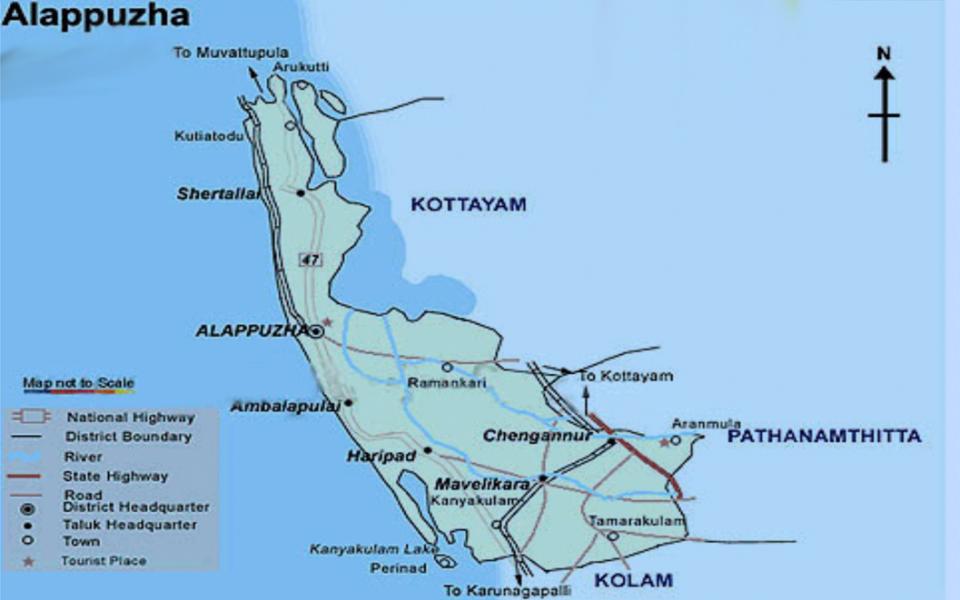 The state of Kerala has seen the worst flooding in the living memory, due to heavy rains continuing since July. People had not seen such a deluge ever before due to excess rainfall. After 7 August, more than 317% of the normal rainfall was recorded[1]. Thirteen out of 14 districts of the state remained under Red Alert for many days. The worst affected districts were Alapuzha, Pathanamthitta, Alleppey, Kottayam, Ernakulam, Wynadu, and Idukki. The chief minister has described the situation as "very grim" and sought support for relief and recovery. 
According to the report released by National Disaster Management Authority (NDMA) on 25 August, a total of 415 people had died while 36 were still missing. Over five million people were affected, out of which 725,632 displaced people were sheltering in 1,925 relief camps managed by the state. There was extensive damage to houses, infrastructure and livelihood avenues, and it would take years and a significant amount of resources to rebuild Kerala.
The search and rescue operation was called off only on 22 August after evacuating over 20,000 marooned people. The extent of damage and loss can't be ascertained yet, as road communications to many areas are cut-off and isolated. However, the chief minister of the state has estimated the loss to the tune of INR 19,512 crores (USD 3 billion approximately).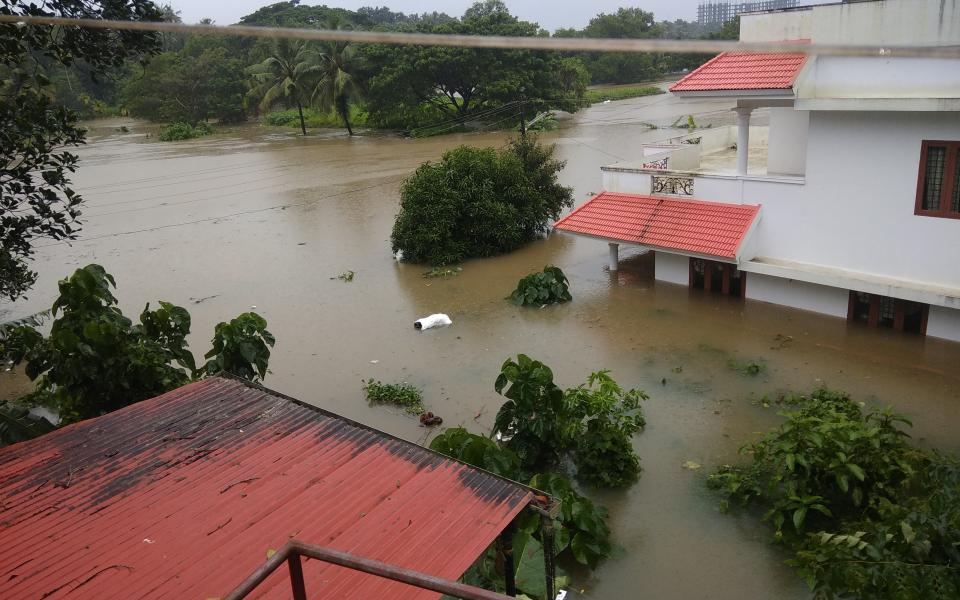 Kerala has a coastline of 450 km with water on one side and mountains on the other. The state sees heavy rains and has natural slopes and water flows down right into the seas through the 44 rivers. Over the years, unplanned growth has made the state extremely vulnerable. For the first time in the history of Kerala, all the gates of 37 reservoirs had to be opened to release excess water, which caused widespread inundation of rural as well as urban areas. Kerala's undulated topography paved ways for several landslides and flash flooding in many places washing away and destroying many habitations.
The rains finally stopped on 20 August and the water started receding afterwards, allowing the displaced people to return to their homes wherever possible. Most of the families are witnessing the scene of absolute devastation with over 50 cm of mud within their houses. An outbreak of secondary disasters is feared due to the prolonged period of inundation. Health authorities have prepared defence forces against the spread of disease in the state due to the prolonged floods. The biggest challenges are the prevention of water-borne diseases and, most importantly, rehabilitation. The central government has declared Kerala floods as 'a disaster of great severity.'
Relief Phase Response:
1) Food and Non Food supplies collected by KIPS Nallapadam Project and distributed to 50 families in Peringara Panchayat in July 2018 –  referred by Malayala Manorama. Equivalent to Rs. 50,000/- (KIPS)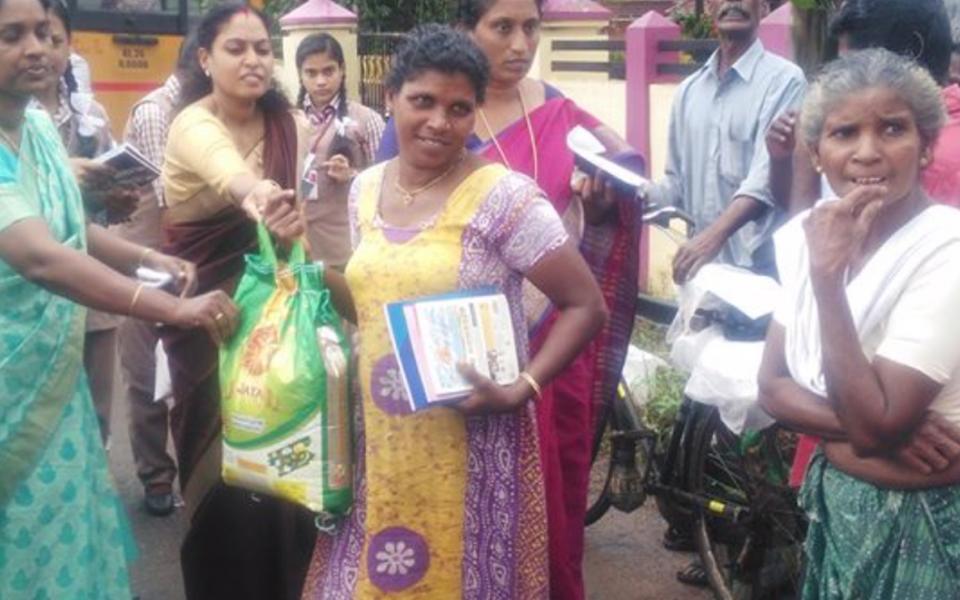 2) Food and Non Food supplies: Family Survival Kits) received from Dominos Company and sent to flood-affected families in Kollam & Pathanamthitta through Taluk Office Kottarakara and Adur collection centre of the government for airlifting to affected people. The supplies were equivalent to Rs.500,000/-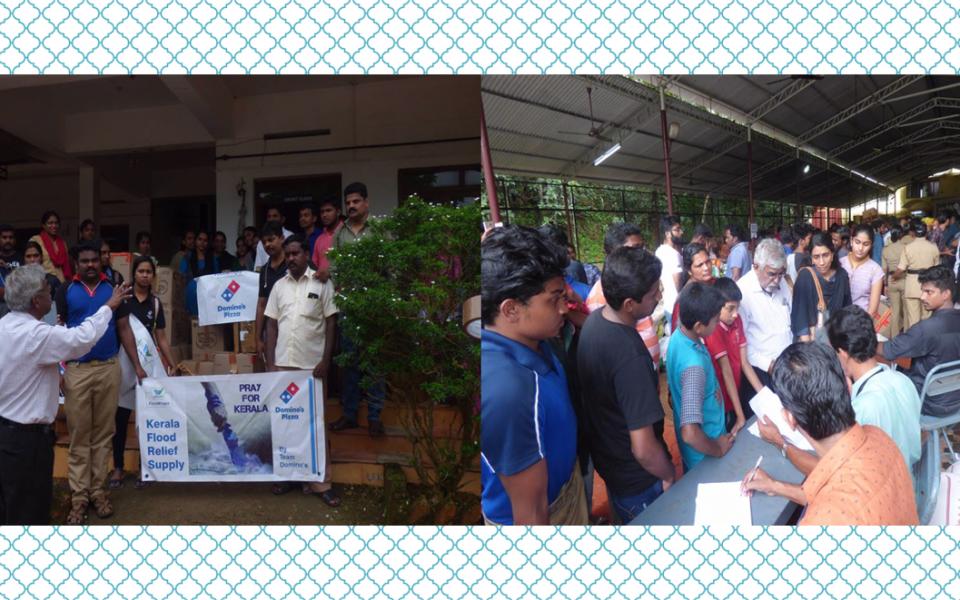 Psychosocial support: 
While conducting household need assessment, psychosocial care and support were also carried out in collaboration with Laade Institute of Social Science (LISS) Kollam.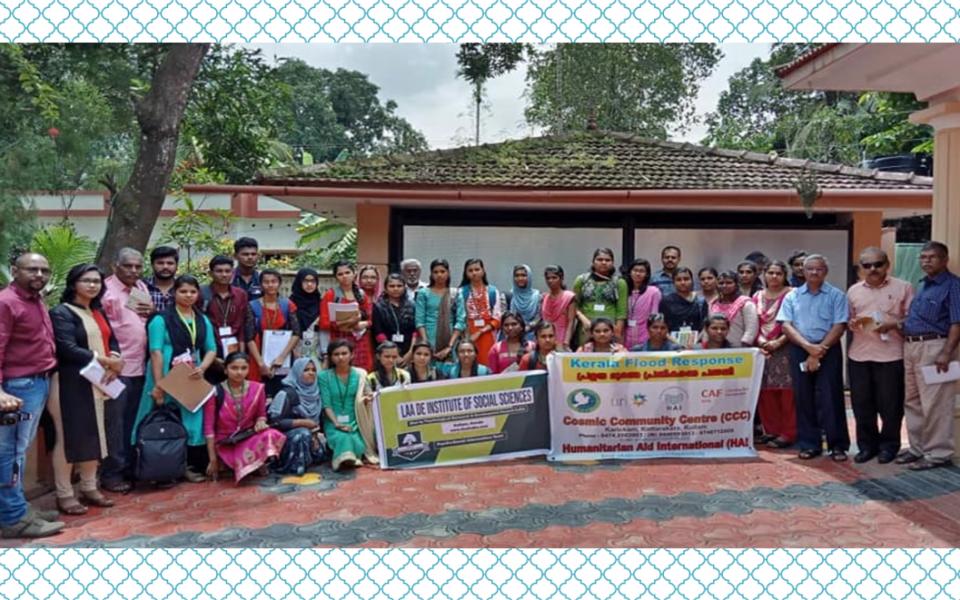 Health:
Three teams of doctors and paramedical persons from Mumbai, with medicine. Equivalent to Rs. 300,000/-  These were supplied by HERO Motors Company conducted Medical Camp in coordination with State and districts, Health Department authorities in Pathanamthitta and Allapuzha - (HAI).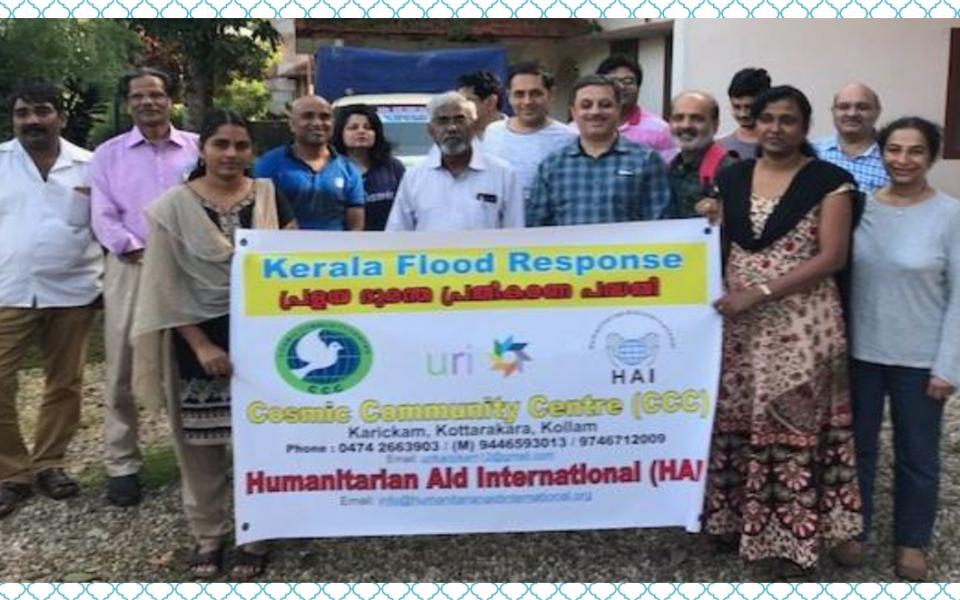 Safe Water:
Two machines generating pure water from the atmosphere were supplied by WaterGen Company, Israel, on loan and installed at Parumala Seminary and Bethel House, Chengannur through TATA Trust. The cost of the machine is Rs. 36 lakhs each.
Ten units of Water Treatment Plants supplied by CAF India, Delhi through HAI and installed in the selected 10 communities including schools in Alappuzha district. Each costs Rs. 48,000/-
Twenty-eight units of water filter units supplied by CAF India, Delhi through HAI and installed in the selected 28 sites, each unit costing Rs. 32,000/-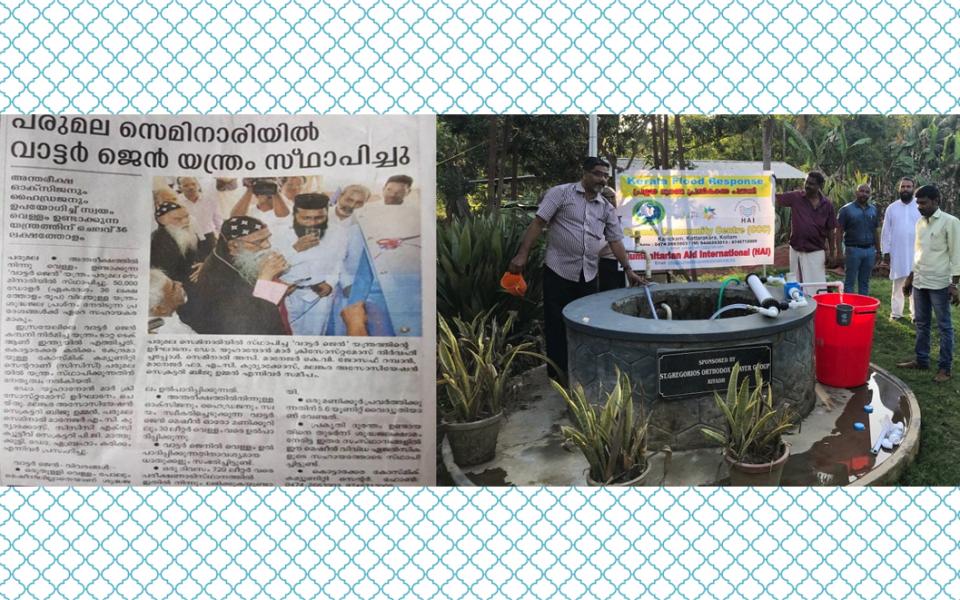 Livelihood Recovery:
Thirty-five sewing machines (25 motorized and 10 manual) supplied by staff members of Dominos and well-wishers, and distributed to identified women.
Cash assistance to Bakery Oven reconstruction in Pandanadu.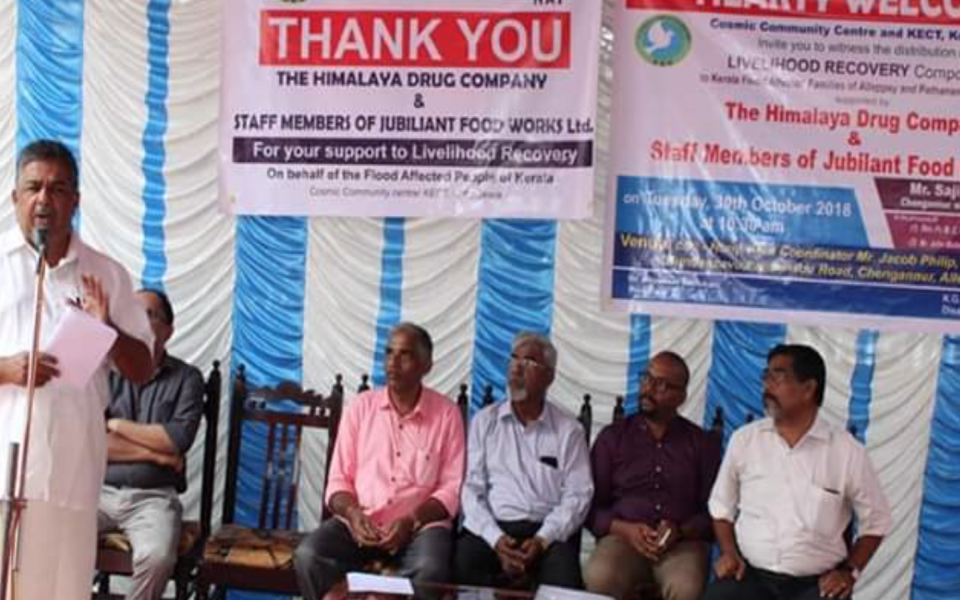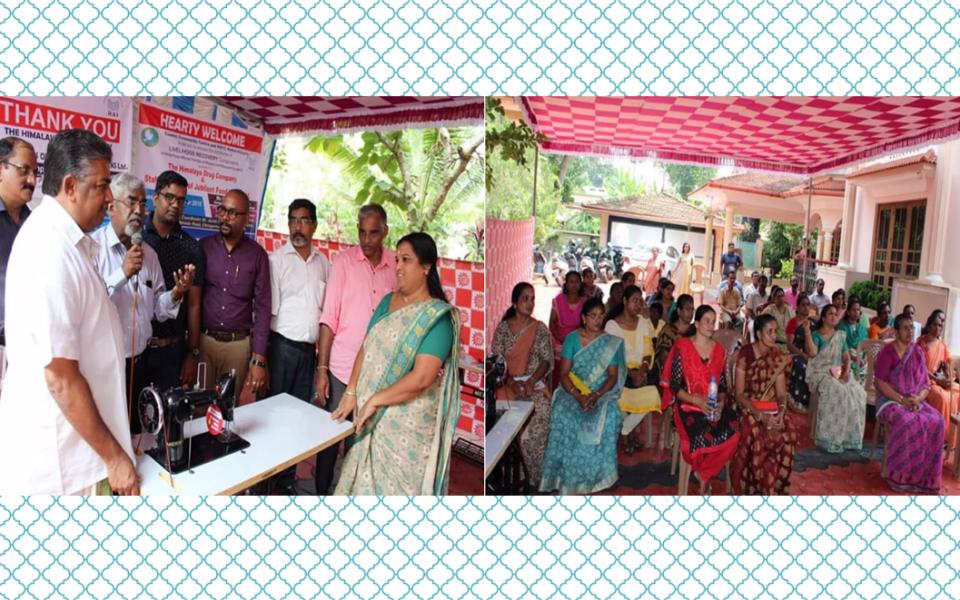 Community Awareness for Preparedness and Management for Disaster Risk Reduction:
A conference on Community Based Disaster Management and Mitigation for South India based NGOs was organized by URI Cosmic Community Centre at Chaithanya Camp Centre, Thellakom, Kottayam during 27 to 29 November 2018 in association with Kerala State Disaster Management Authority             (KSDMA) and in partnership with Vishva Yuvak Kendra, New Delhi,  IRDRP, Chennai  and SAMA Foundation, Karnataka.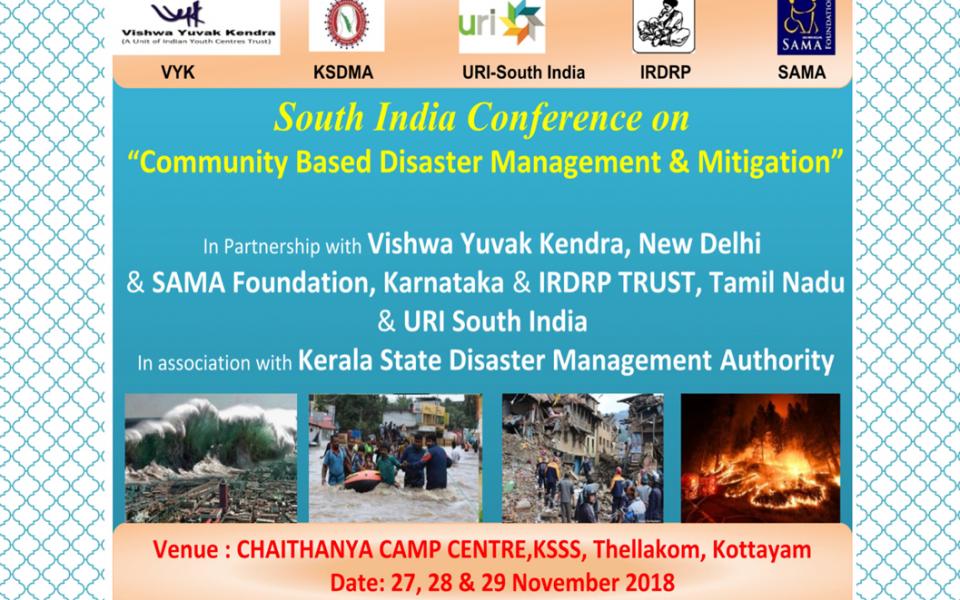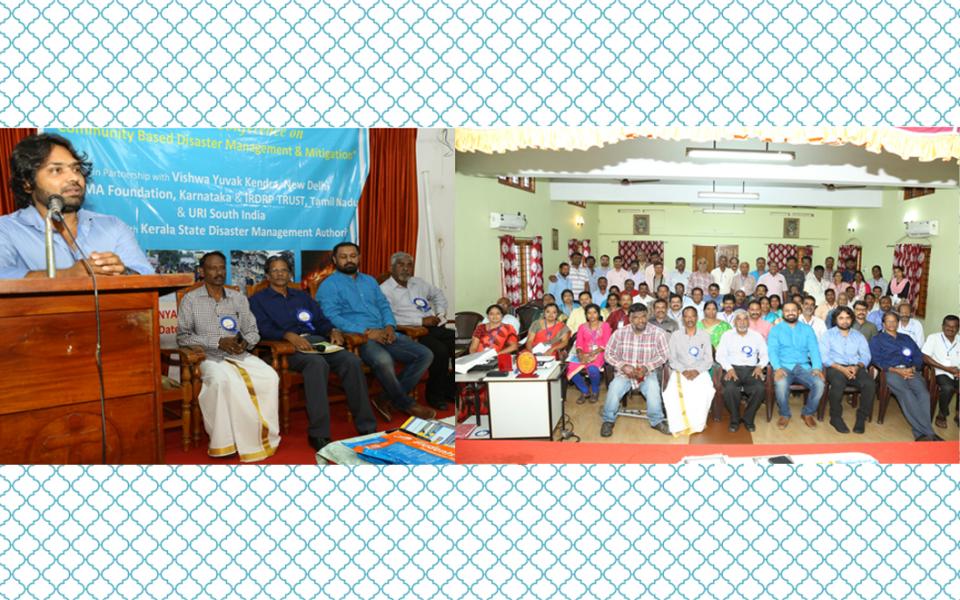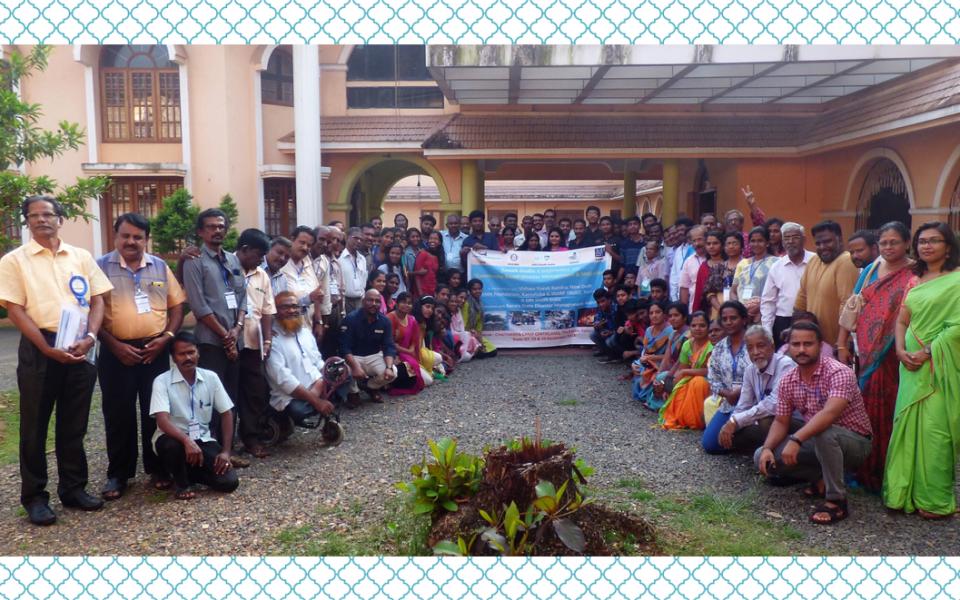 Planning, Coordination & Networking
Actively taking part in the meetings, workshops, seminars, conference, etc. jointly organized by Sphere India, Kerala State Disaster Management Authority (KSDMA), Inter Agency Group and District authorities.