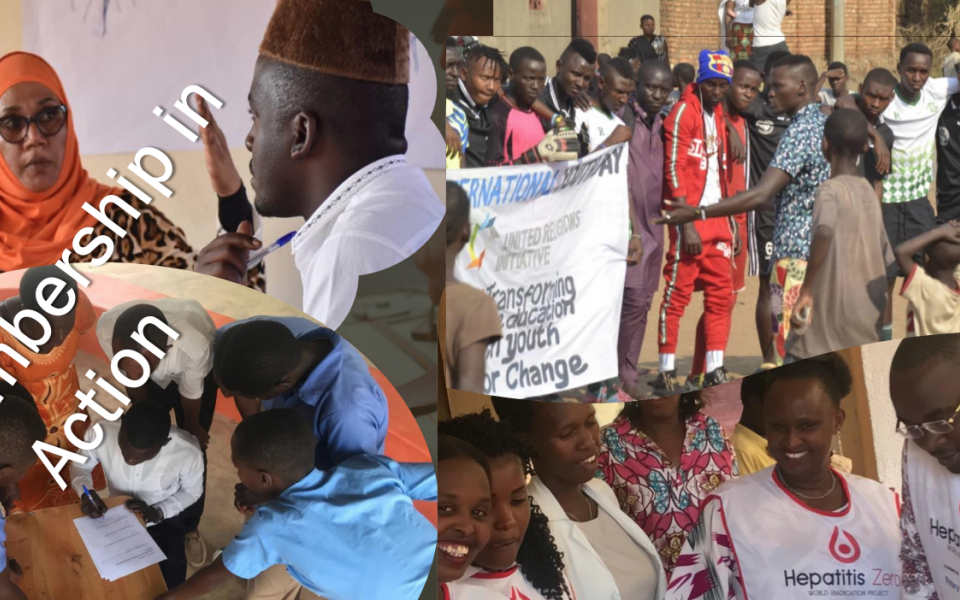 We bring you our end-of-quarter Newsletter (July-September 2019) with a number of stories and social actions of our membership in Uganda, Kenya, Burundi, DRC and South Sudan. It highlights some interesting learnings from the experiences of the Lords Resistance Army war as well as different other commitments of members working in an unstable environment prone to conflict and many other challenges.
Our region has also lost one of the longest-serving members, the late David Mukisa founder of Friends of Community Health in Uganda. He has a left a huge gap to the Great Lakes network. But we believe his efforts have left a lasting impact on all the souls that he served. May his soul rest in eternal peace.
We though thank all our members for the commitment and sacrifices they make to continue serving the people at the grassroots. Our Executive Director, Rev. Victor Kazanjian, stated during his recent visit to Uganda: 
"It's important for URI to explore all possible means to support our members to stay focused on serving people at the grassroots no matter their growth in size, funding or coverage."
This newsletter edition shows us how this resolve is being upheld by our members in the region and we shall continue to nurture it.
- Nakyejwe Maywood, URI Africa Great Lakes Cooperation Circle Liaison
---
Click the PDF link below to see the newsletter. Many great stories and photos!