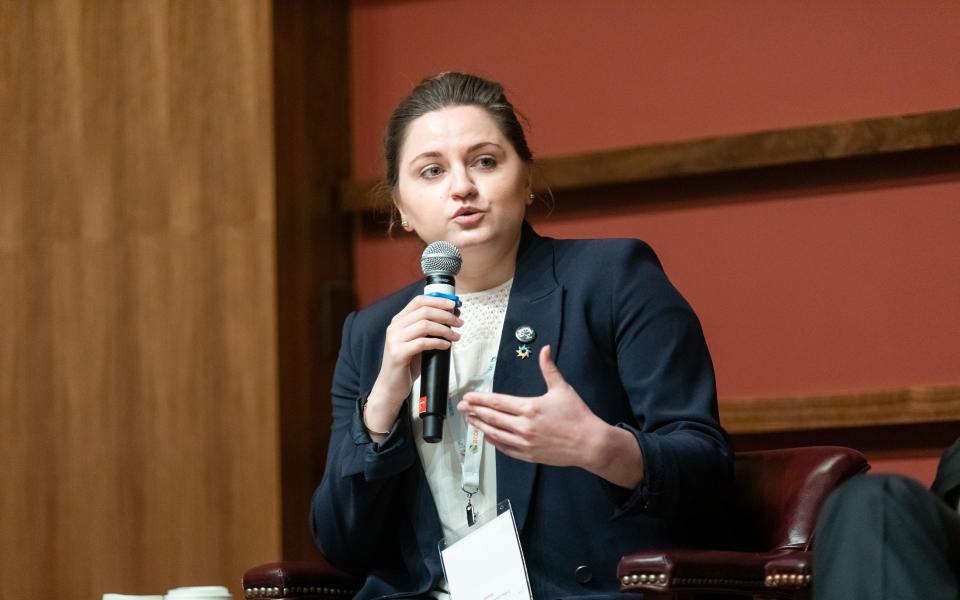 Please give a warm welcome to Samira Baručija, who begins her position as the Regional Coordinator for the URI Multiregion on Monday, October 21. 
Samira is a leader at URI and in other international programs. She is part of the UNDP's Global Youth Programme, as one of 16 young people from around the world who are working over several years to bring youth voices to the table toward fulfilling the UN's 2030 agenda. Samira's recent professional experience has been as an Energy Specialist and Customer Relations Advisor at a British energy company in Sarajevo.
She was also a panelist at the Accelerate Peace conference in California in June. During the URI Global Leadership Gathering in Sarajevo in September 2017, Samira was one of the gracious hosts along with her Youth for Peace colleagues. Samira has been an educator, a project coordinator, and an Executive Board member with Youth for Peace, which is a URI Cooperation Circle in Sarajevo, Bosnia and Herzegovina.
Of her previous work with URI, Samira says, "Being a part of the team which helped organize URI Global Leadership Gathering in Sarajevo in 2017 helped me and the rest of Youth for Peace team to experience the URI spirit, motivation and movement in our own context, which empowered us as individuals and as a group to take on the issues of a post-conflict country and deal with them with new energy."  
Alice Swett, URI Director of Global Programs, adds, "The search committee, which included representatives from various aspects of the global network, and I are thrilled that Samira will offer URI her wisdom, experience and commitment to interfaith peacebuilding in a new and deeper way as the Regional Coordinator for Multiregion."
Cooperation Circles Involved