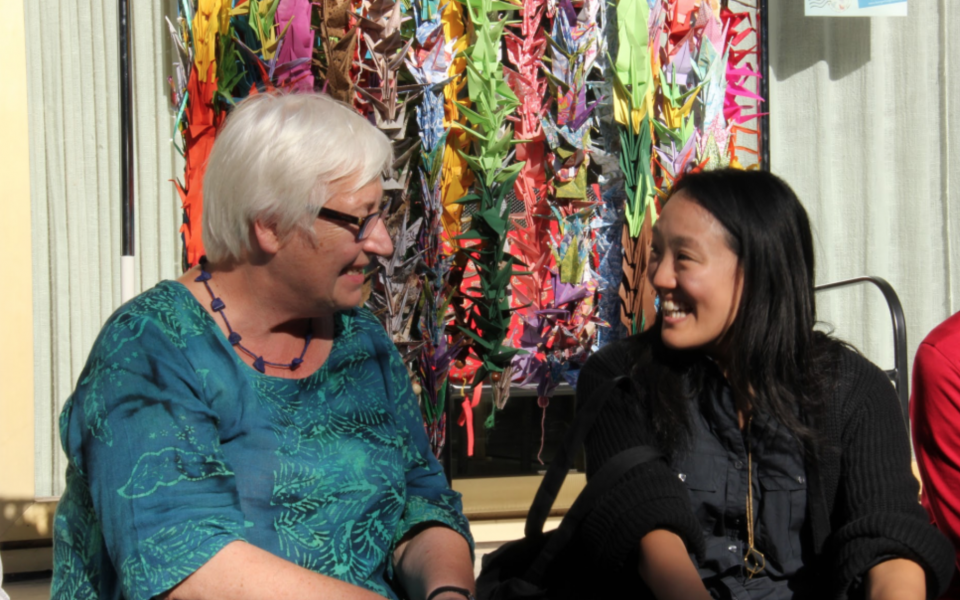 URI Germany celebrated the UN International Day of Peace 2019 with an action in Bonn-Bad Godesberg.
For months before the event, members of the URI Cooperation Circle Interkultureller Kreis URI Bonn (Intercultural Circle Bonn), as well as school children and other people, folded more than 1100 origami cranes in memory of the victims of the A-Bomb having had fallen on Hiroshima in the year 1945.Marianne Horling told the audience the story of the Japanese girl Sadako, who died 10 years after this A-bomb-attack by the so-called "atom-bomb-illness," leukemia. She believed the folk wisdom that she would receive a free wish if she folded 1,000 cranes, and she wished to live. Her classmates, as well as people from all over Japan, having heard about her fate through the broadcasting service, sent paper cranes to Hiroshima to encourage her. But the young girl died at the age of 13. Her classmates, after her death, made a collection to build a peace-memorial for children, which was inaugurated in 1958 and is now situated in the Peace Park of Hiroshima. Since then, the idea has gone around the world.Now the same idea took the stage in Bonn, Germany, where our URI Cooperation Circle made our presentation with peace songs and prayers, and also with the Nuclear Prayer by Bishop Swing.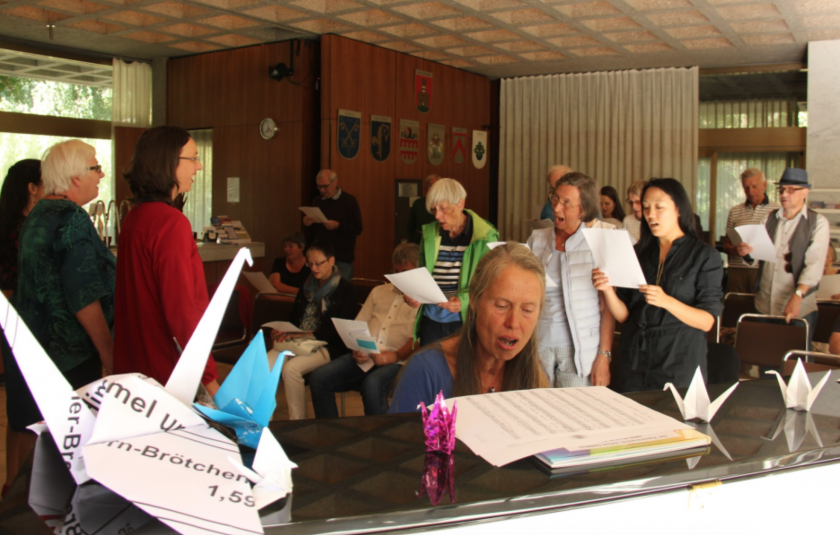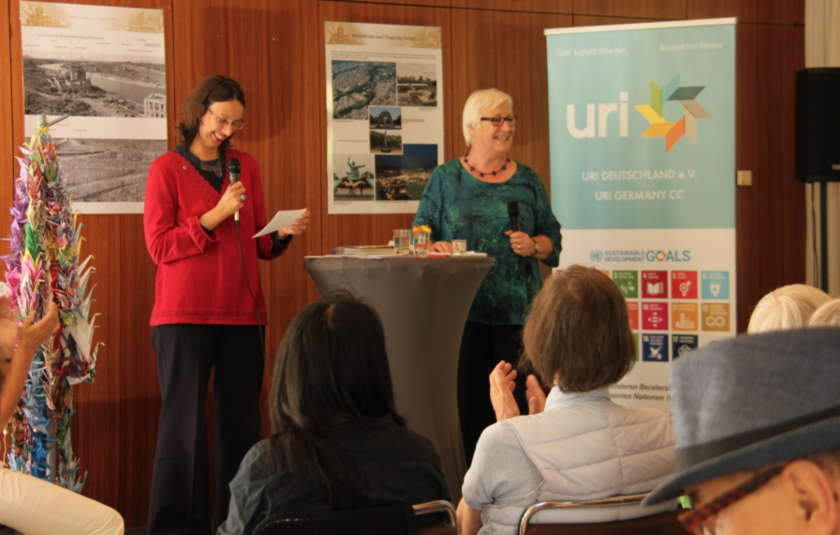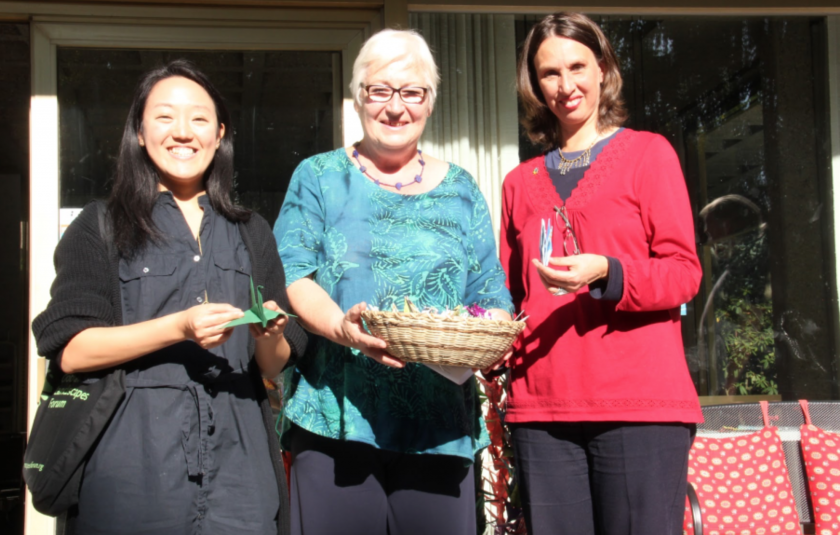 By coincidence, at the same time, an exhibition at the Community College showed photos from Hiroshima after the bomb attack. Marianne Horling, URI Trustee for Europe, was allowed to borrow posters from this exhibition for the celebration. Through this, she also made a new contact with the Japanese organizer, a member of the UN-Organization at Bonn, and told her about URI.
Marianne will send the origami cranes to another URI Cooperation Circle, ANT-Hiroshima in Japan. And, God willing, she will hand them out next year in person to the Cooperation Circle leader, Tomoko Watanabe. In 2020, on the 5th of August, it will be the 75 annual memory of the atom-bomb attack.
In their speeches, both Marianne Horling and Karimah Stauch (URI Europe Coordinator) pointed out that nuclear weapons are to be condemned in the same way as biological and chemical weapons. They kill indiscriminately and are therefore a crime against humankind. Therefore, the gathered people signed an appeal to abolish and ban them all over the world.
Cooperation Circles Involved