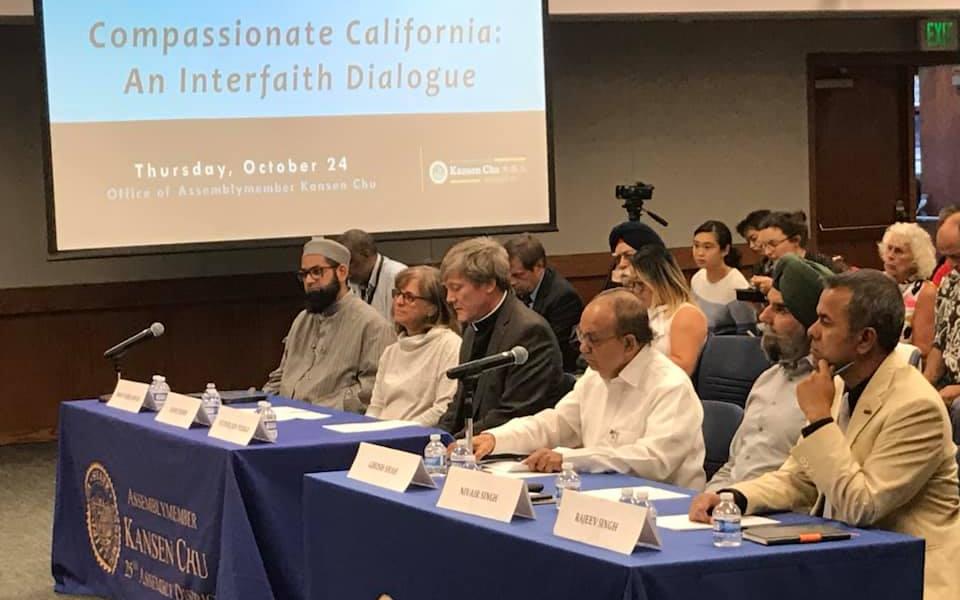 by Patrick Horn
In January 2020, the California State Assembly will declare California as the first Compassionate State in the U.S. in accord with the 
Charter for Compassion
 and the 
Golden Rule
. Similar efforts are underway in Florida and Texas.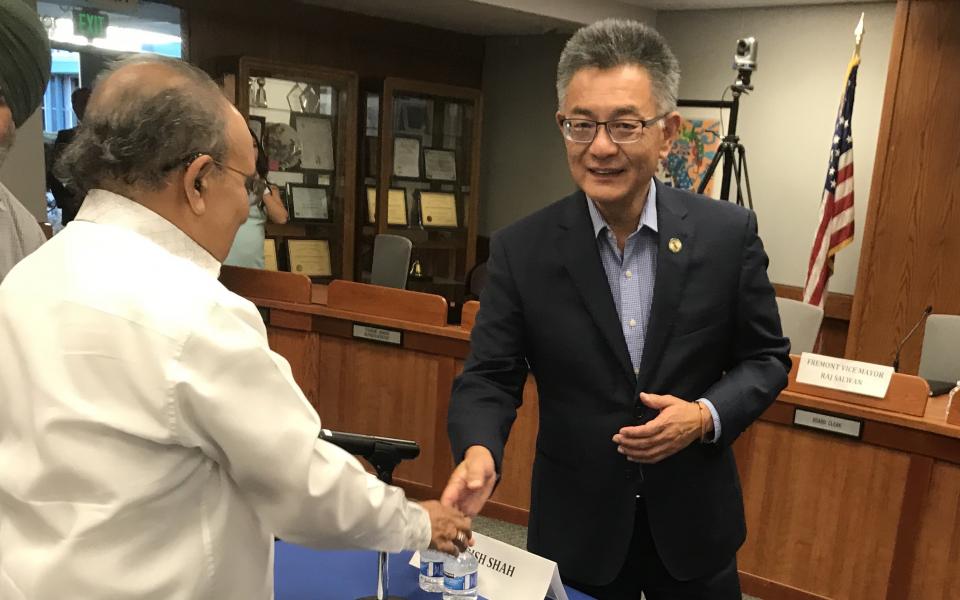 Girish Shah of the Silicon Valley Interreligious Council, a United Religions Initiative Cooperation Circle in North America and recipient of the 2019 Bowes Award, was one of the interfaith panelists at a public hearing on October 24, 2019 with Assemblyman Kensen Chu and the Select Committee on Hate Crimes.
Girish endorsed the bill and recommended further implementation of a Compassion Index, so empathic change in communities can be measured. He recited a Jain prayer: "I forgive all living beings. May all living beings grant me forgiveness. My friendship is with all living beings. I have no animosity toward anybody."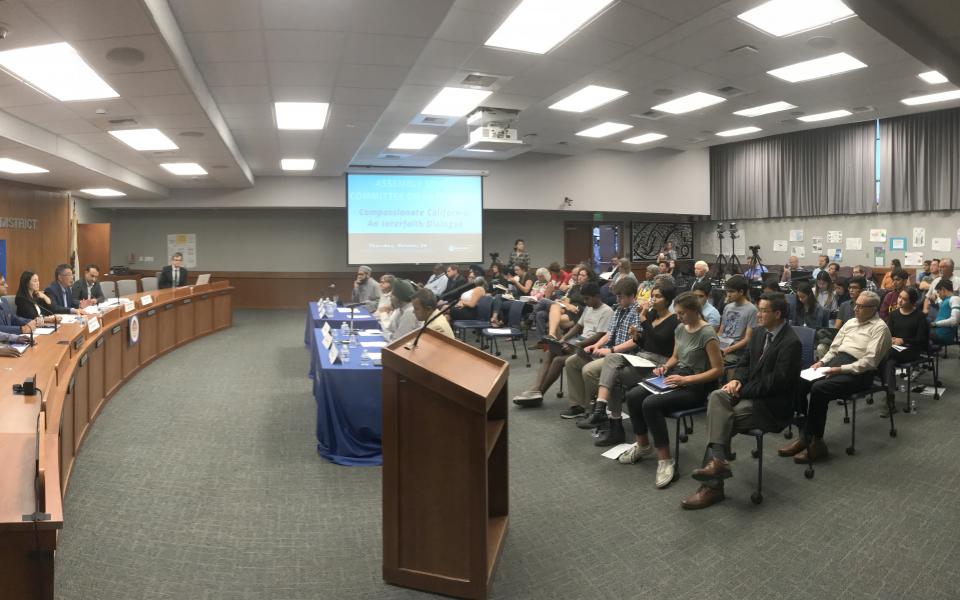 Other speakers included Imam Tahir Anwar of the South Bay Islamic Association; Diane Fisher, director of the Community Relations Council of the Jewish Federation of Silicon Valley; Jon Pedigo, a priest with Catholic Charities of Silicon Valley; Nivair Singh of the Sikh Coalition; and Rajeev Singh of the Hindu American Foundation. The event was featured in local media. 
 
See also: