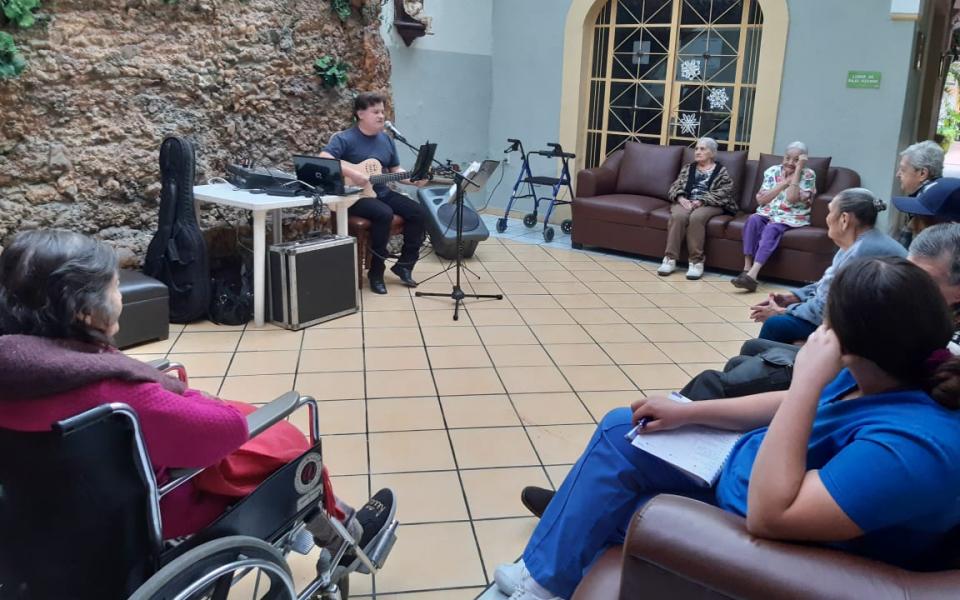 "You gave us back the joy of living."
On January 22, Gerardo Ochoa, member of the Latin American Cooperation Circle of Musicians and who was the winner of the First Edition of the One Song for Peace Festival (organized by the Regional Coordination of Latin America in 2016), organized a concert café that lasted about two hours. It was held in the San Daniel Asylum, a resting place for elderly, low-income adults which is located in a very popular area of ​​the city of Guadalajara – Gerardo's hometown.
The concert café activity was for 12 people. Some of the elderly participants already had senile dementia or Alzheimer's, but all enjoyed the interpretation of a repertoire of the 40s and 50s, songs they heard in their youth (including Agustín Lara, Los Panchos, and José Alfredo Jiménez, among others).
The grandparents, when listening to the songs, sang along with them and relived happy memories – even those with memory trouble. One of the old women told Gerardo, "You gave us back the joy of living." Other grandparents, although they were in a wheelchair with little or no mobility, pretended to dance or valse with their arms.