They thanked URI for valuing them and for making them feel that they are important to the world.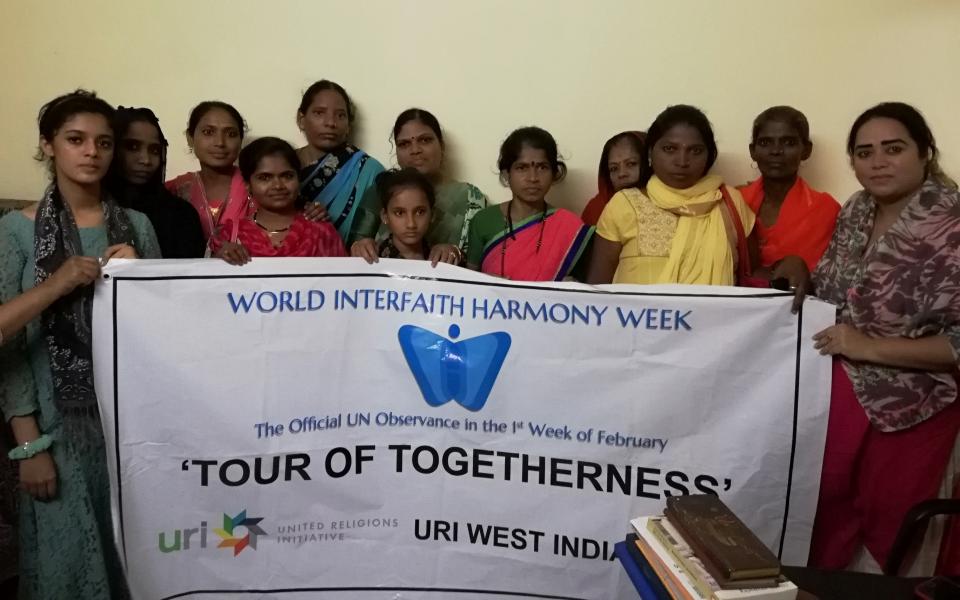 "Tour of Togetherness" - URI West India, Mumbai
Two URI West India Cooperation Circles (CC), or URI member groups, jointly organized the "Tour of Togetherness" to mark World Interfaith Harmony Week. These were Beyond Sarhad and Sanmitra Mahila Mandal, both from Mumbai, India.
The URI Regional Coordinator for West India, Qutub Jehan Kidwai, floated the idea of organizing a women's interfaith tour, and the group of women delegates was selected by us, the Cooperation Circles. The purpose of the women's interfaith tour was not only to promote an experience of different faiths in the community, but also to embrace those who are less fortunate and need our love, compassion, and care.
All of these women are HIV-positive and have been outcast by their community or family. They are not invited for any pious occasions or festivals, and they themselves hesitate to enter their own worship places.
These sisters were Hindus, Muslims, Christians, and Dalits.
---
Click the yellow arrows to either side to scroll through the photo slideshow below.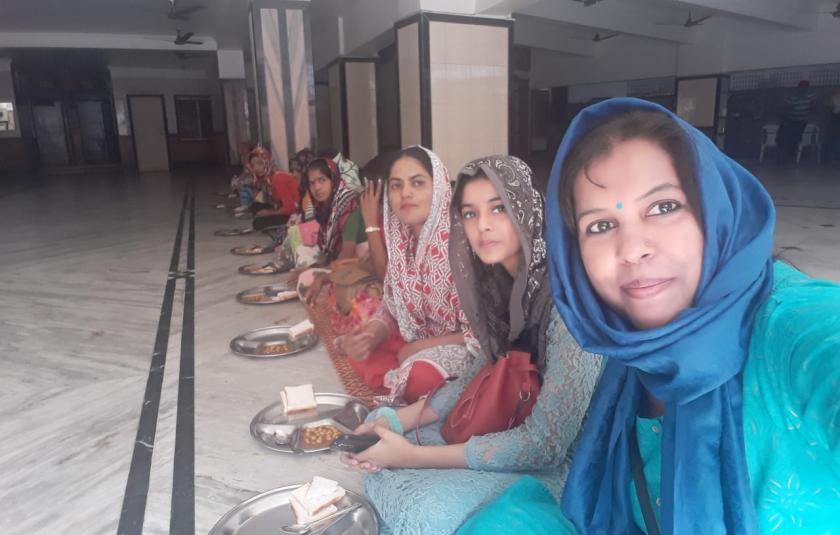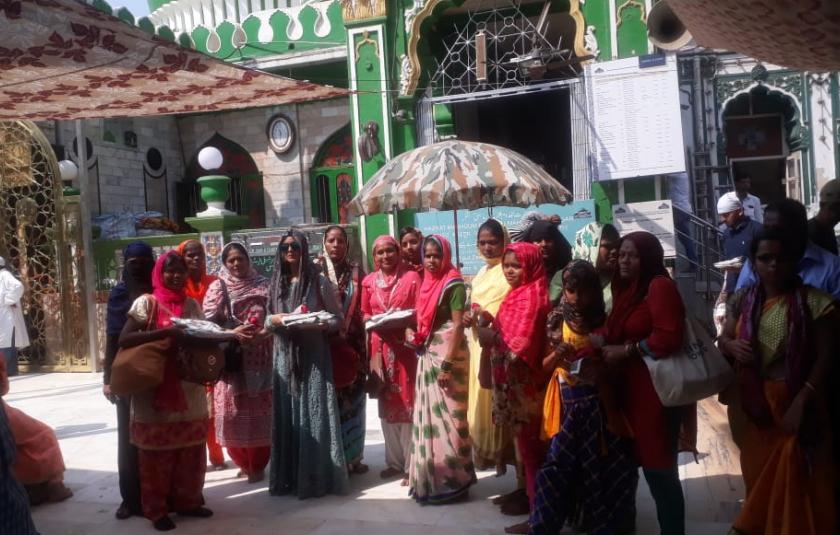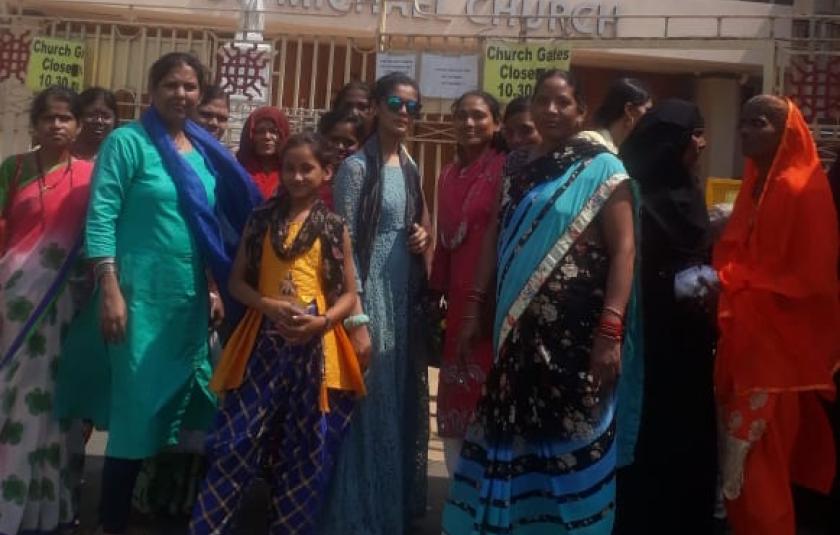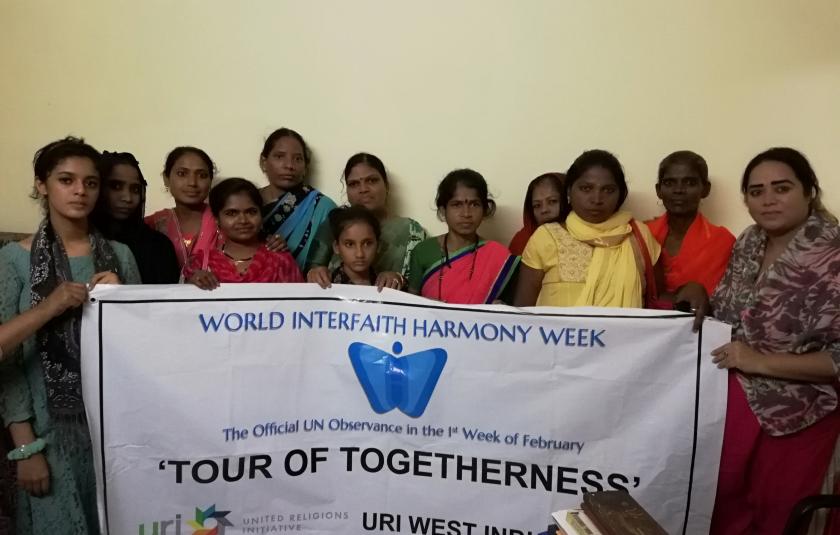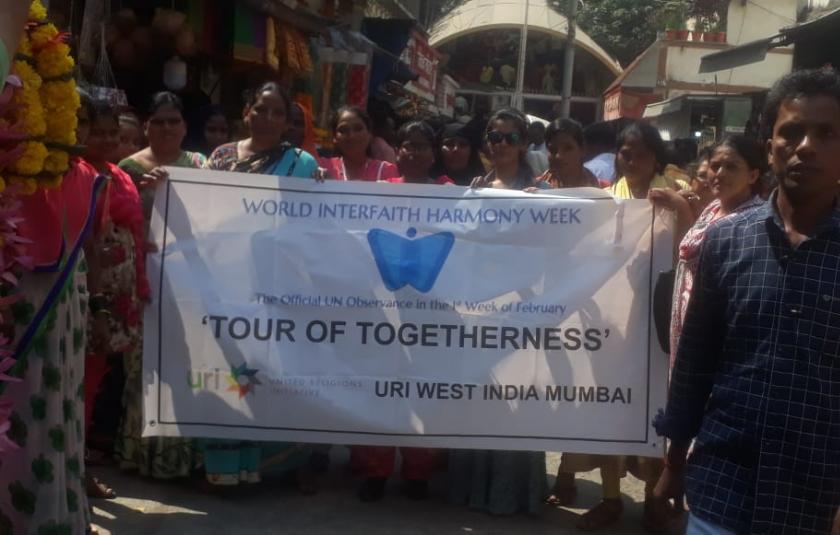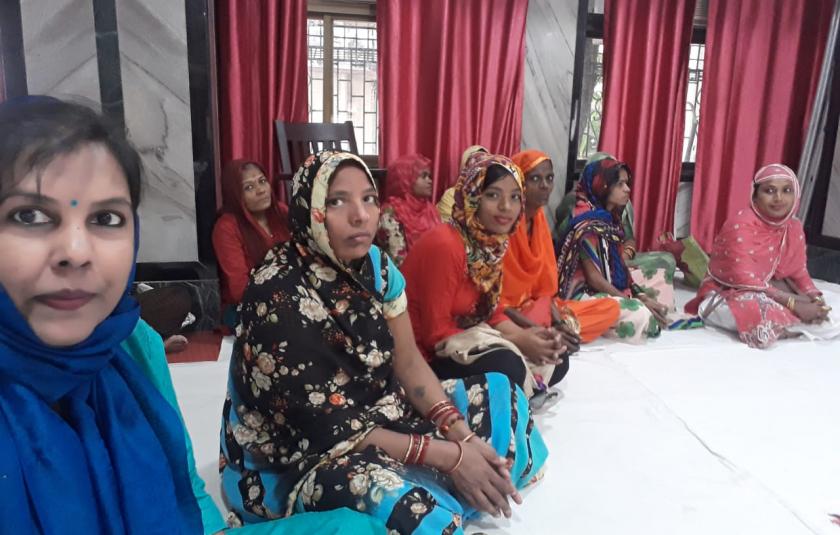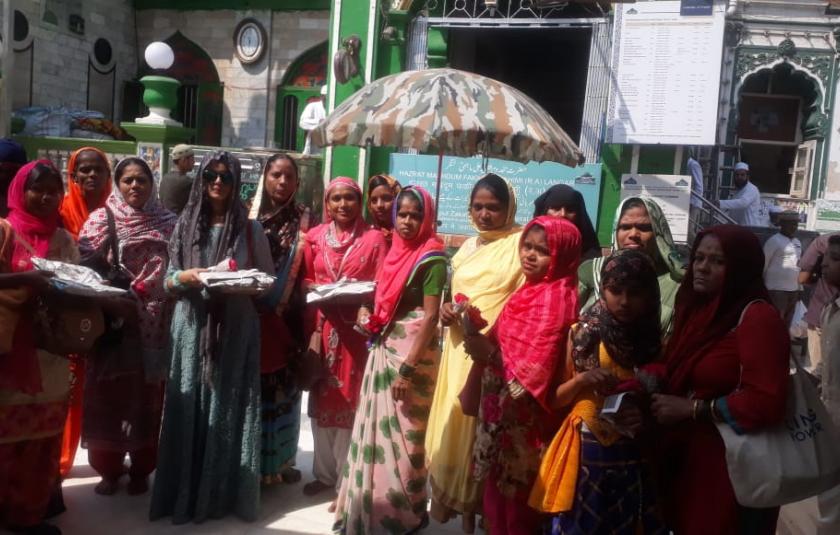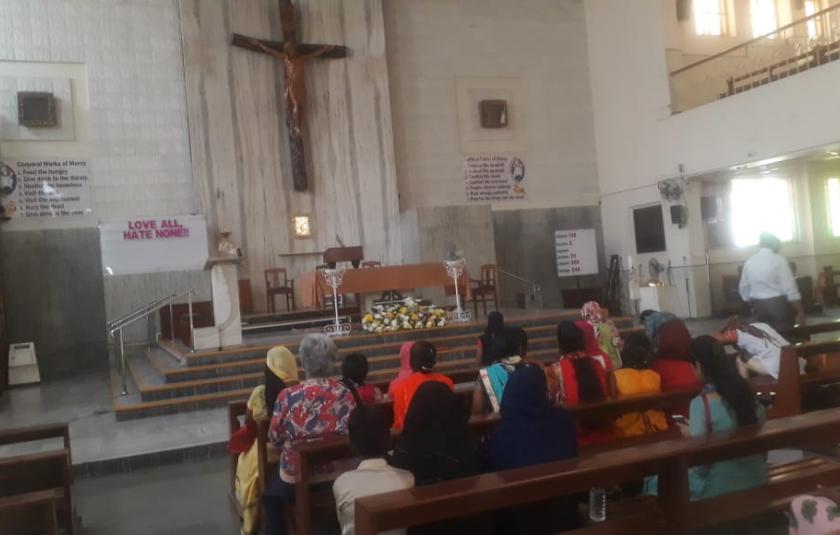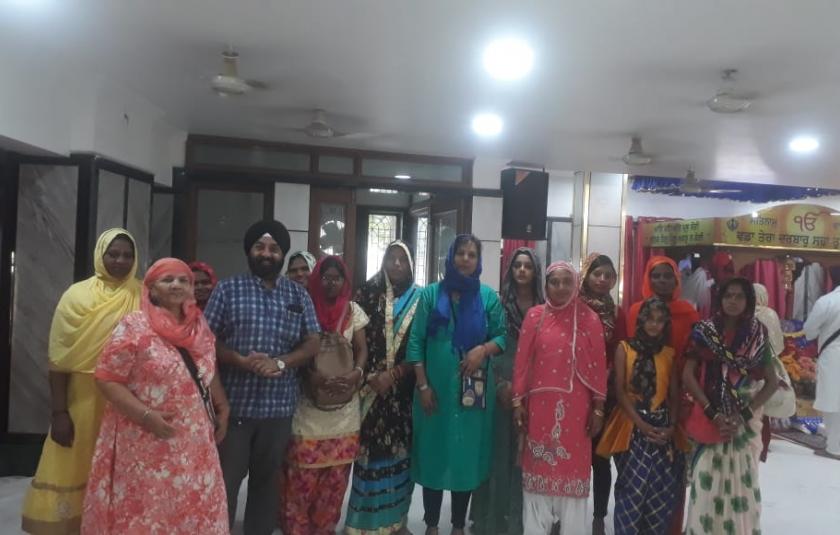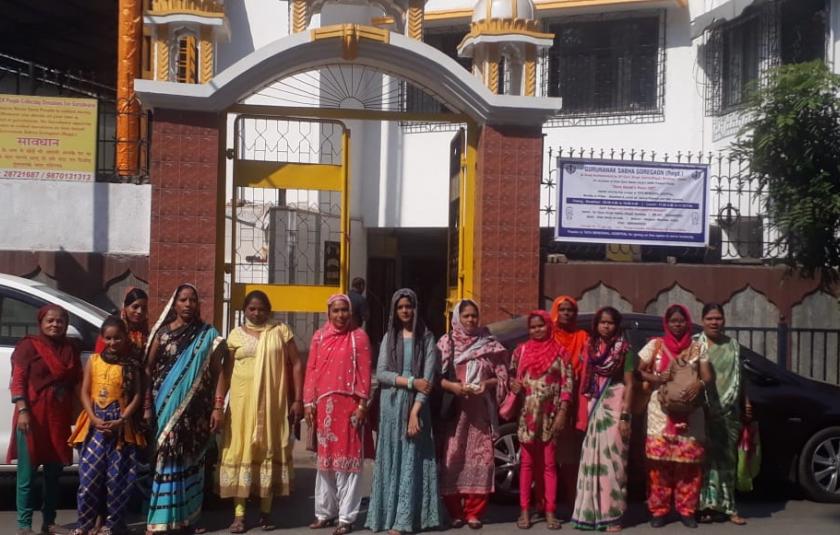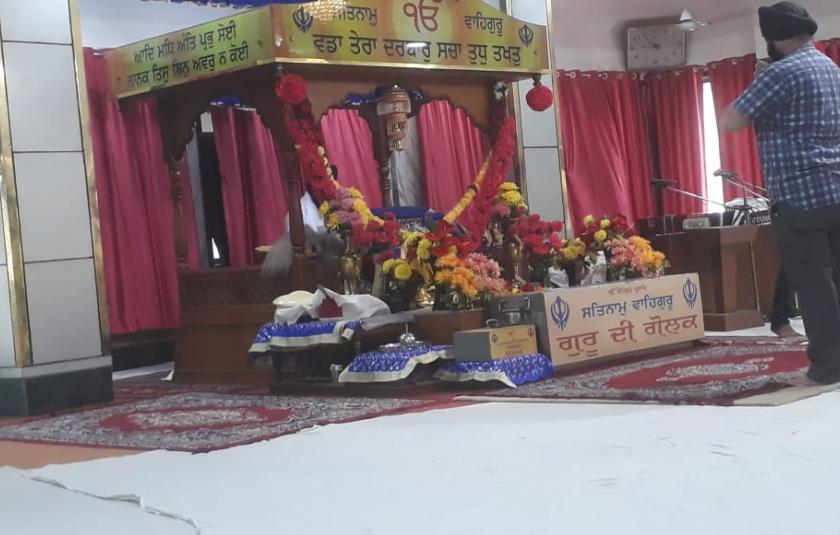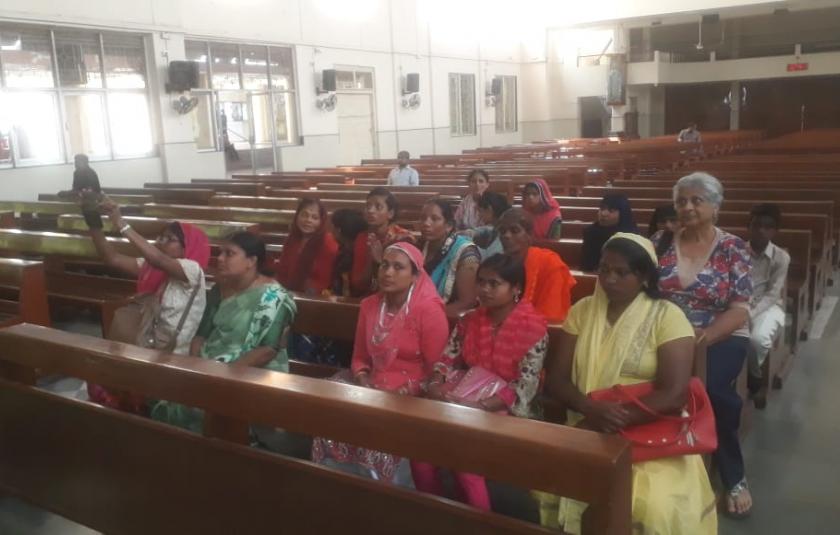 The Regional Coordinator believes that URI West India has attained success and its goal in this interfaith tour. The women's testimonies after the visit were overwhelming. All of them said that they had stopped going to the temples, dargahs, and vihars due to stigma of being sinners. Though they are provided regular counseling and medical assistance, they still live life in isolation. Some of them said they haven't even stepped out of their house for the last four years. They never travel around in the city due to ill health and fear, except going to hospitals and NGOs. The Regional Coordinator on a personal level contributes to provide monthly nutrition for these patients. Sanmitra Mahila Mandal helps connect the women in need to URI.
The interfaith tour experience for them was a real blessing. With tears in their eyes, they thanked God.
They also thanked us, not only for taking them to their own worship places, but to other pious places. The Priest in the Sikh Temple Gurudwara warmly welcomed all of them and invited them to sit in the first row for the Ardaas Sikh prayer, followed by Bhajan, the devotional song. He made a special prayer for URI and its people all over the world working to promote humanity. The priest said Guru Nanak will be showering his blessings on every step of URI's work. The delegates were full of appreciation for the Sikh Priest, who was very warm and caring, and he arranged for Langar (temple food).
From the Gurudwara, the URI Cooperation Circle took the delegates to Dargah Maqdoom Shah, a famous Sufi Shrine in Mumbai. Luckily, the time of their arrival in Dargah was so blessed that all the women were allowed to go into the inner shrine room for prayer. They were given a briefing about Sufism and how the saint came into this city to preach love and compassion.
The next visit was St. Michael's Church, a renowned church which holds Novena every Wednesday, and it is said that 60,000 people visit in a single day. The Priest in charge was such a kind-hearted person that he blessed all the women and he recited a special prayer seeking blessings of Mother Mary. The Father gave the women prayer books on Mother Mary in English and Hindi. The Church also arranged for lunch and beverages for the delegates. The Father, along with his team, blessed URI for its all initiative and efforts for a better society. They are looking forward to more engagements with URI West India.
The last stop was MahaLaxmi temple, built in 1831. It is called Tridevi, which means "Three Goddesses" (MahaKali, MahaLakshmi, and MahaSaraswati). The delegates offered flowers, coconut, and sweets to the goddesses. Since the delegates were Muslim, it was their first experience of making an offering to the goddesses. They felt very happy that they all participated in different rituals.
The feedback the Cooperation Circles received after the event was that they should organize more interfaith tours to give similar women more first-hand interfaith experience. The participants now want to become part of interfaith work. They intend to share their experience with others, too.
They said they didn't feel nervousness or hesitation in participating. All of them felt the inner peace and said everything in their mind was offloaded.
After visiting all of the houses of worship, they came to the URI West India office and had a heartfelt interaction with the Regional Coordinator. They thanked URI for valuing them and for making them feel that they are important to the world.