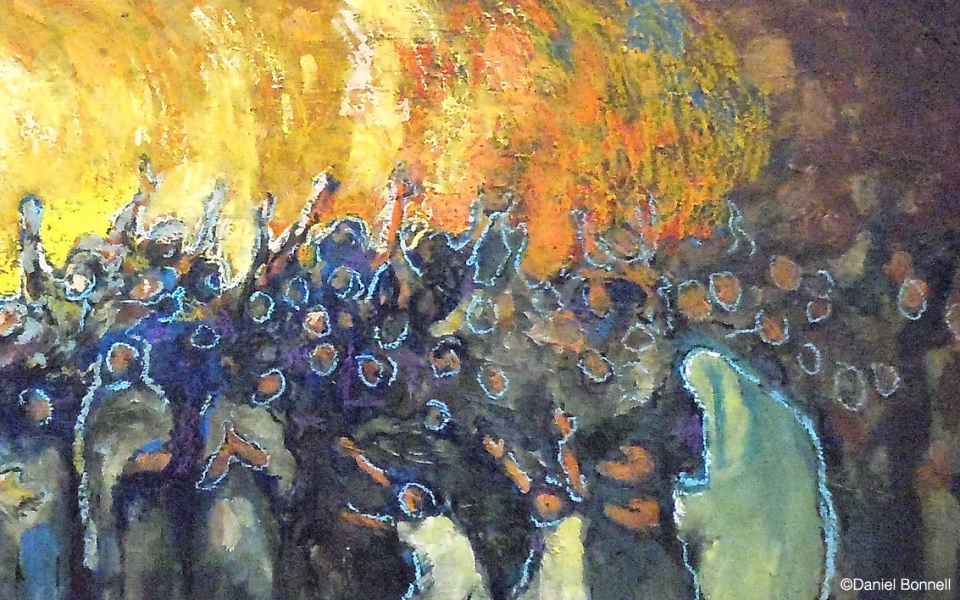 CARAVAN, a URI Multiregion member group, is holding an art contest and exhibition in response to the global pandemic:
To Heal The World: An international online artistic reflection on mending the brokenness of our global family
In today's world, we are all intricately connected and interdependent; an inescapable reality highlighted by the current spread and impact of the Coronavirus around the globe. What happens in one part of the world affects others far away.
Humanity has become besieged by many ailments that continue to drag us down; injustices, hatred, exploitation, inequality, conflict and abuse. We need to redouble our efforts to counteract this wave of negativity and erosion of values by expressing how we can each make a positive impact in our social groups, communities, countries and ultimately, in the world. By joining together in this effort, we hope to create a momentum of peace, love and healing to redress the balance toward making our world more whole.
We profoundly believe that artists are natural change agents and can lead the way.  This exhibition is a visual expression by artists about mending the brokenness of our global family, as well as of their desire to repair our world through art itself.  Artwork is submitted through an Open Call to all artists globally at any stage of their careers for two or three-dimensional artwork representing the theme of the online exhibition. The deadline for submissions is 16 May 2020.
A panel of judges will select 25 artworks for exhibition, with 1st, 2nd, and 3rd Prizes awarded, plus an Honorable Mention. The exhibition will be showcased on the CARAVAN website 15 June  - 18 August, 2020. 
See more details about how to enter the contest.