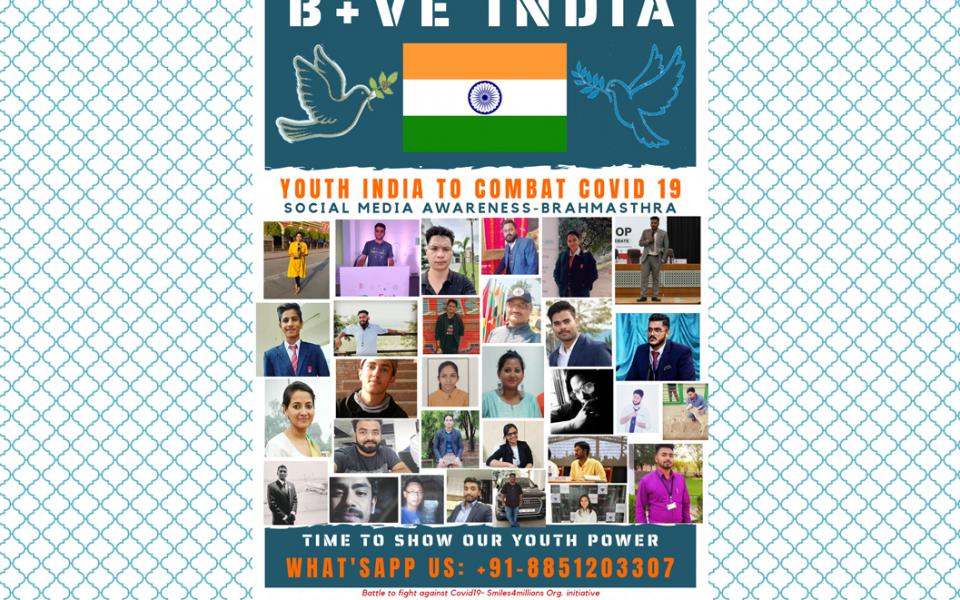 Smiles4millions Foundation, a URI member group in Bihar, India, works to improve the lives of rural and tribal communities, women and youth. During the COVID-19 crisis, they are using social media to empower people to work from home where possible. They started their "B+VE India Campaign: An initiative by Smiles4millions Organization to fight against COVID-19 through social media."
"We the youth are taking charge to Work from Home for the Nation. One idea of Dr. Rajinder Singh Sir helped the entire nation."
"Thank you Abhishek Kapoor, Anuradha Kumari, Anjali Kumari, Ria Mukherjee, Asif Ayoob, Nanditha Nair, Manish Morya, Anurag Rai, Nilesh Arora, Amar Papon Borah, Trilochan Bhalla, Mukul Gautam, Manoj Ram, Sourabh Kumar Mandal, Riju Moni Boro, Abhimanyu Bishnoi Monu, Jyoti Ranjan Mahapatra, Varun Vinayak Shetty, Rohit Rai Binny, all Chandigarh University students, and Indian Youth team members for your great support. We will definitely win the situation. We support of the efforts initiative of our Police, Administration."