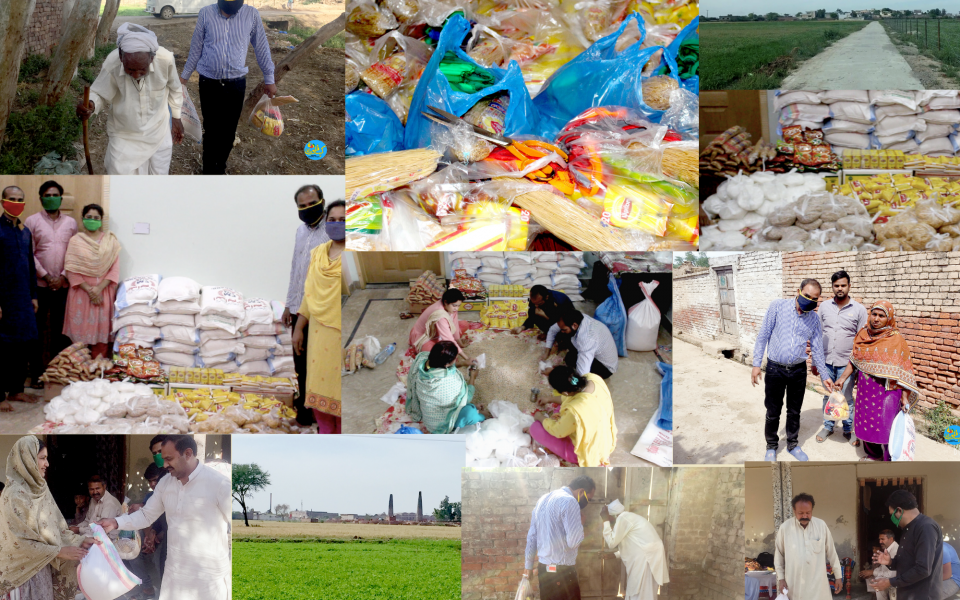 I'm glad to share with you that our COVID-19 campaign to support underprivileged communities has now reached 57 more families for a total of 107 families in the current pandemic. 
A day before Easter, our team went to unreached areas and targeted the two most in-need villages: Dhalawhaga and Tipyala.
This time, our team delivered 57 food bags and face masks to the underprivileged Christian community (brick kiln, janitorial workers, and widows) at their doors, so they could participate in the joy of Easter. We are reaching these communities only with your support and love. Thank you for your donation.
Now that our campaign has reached 105 underprivileged families, we are still working to reach the rest of the 200 families. Please connect with your friends, family, organization, group, ministry, and Church to see if anybody wants to support them. Your generous support will fulfill the need of theses families at this hard time. Thank you once again.
Naveed Hameed
Founding Director, Filmmaker, Peace Activist
URI member group Faiz Resource Foundation CC