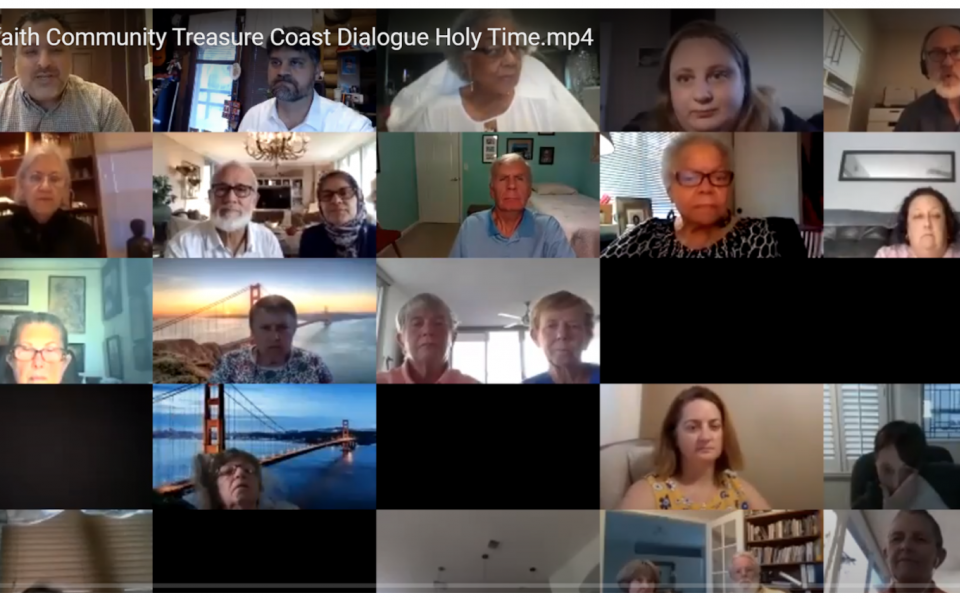 By Swami Dhumavati
For several years, my colleague, Swami Anjani, had been involved with a local interfaith clergy group, and I would hear her stories and see her representing Kashi at the Interfaith Thanksgiving Services that were held in the County. Then her health created challenges that meant she couldn't participate as she had been doing, and I volunteered to step into that role while she took care of herself.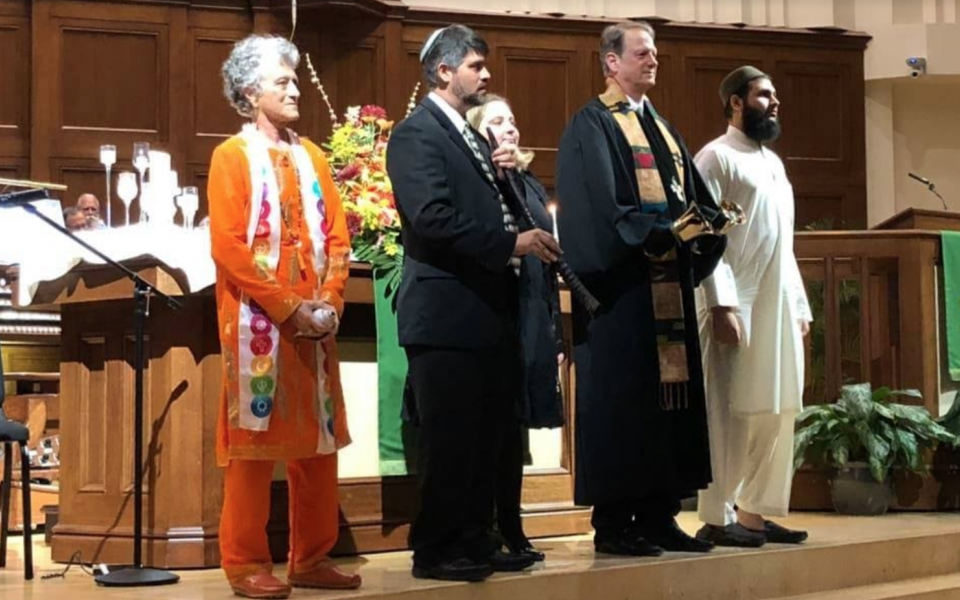 What a gift it has been! For many years, the group has met at the local hospital chapel monthly for a short sharing by one of the members, followed by a lunch provided at the hospital canteen. The group attendance fluctuates depending on people's schedules, and the topics of conversation vary from month to month. Apart from the monthly lunches, the members participate in several annual events together, including the Thanksgiving Interfaith Services and a service in memory of The Four Chaplains who died together helping people to safety when the HMS Dorchester was torpedoed in WW2. But at some point last year, they found a desire to be doing more interfaith outreach within the community.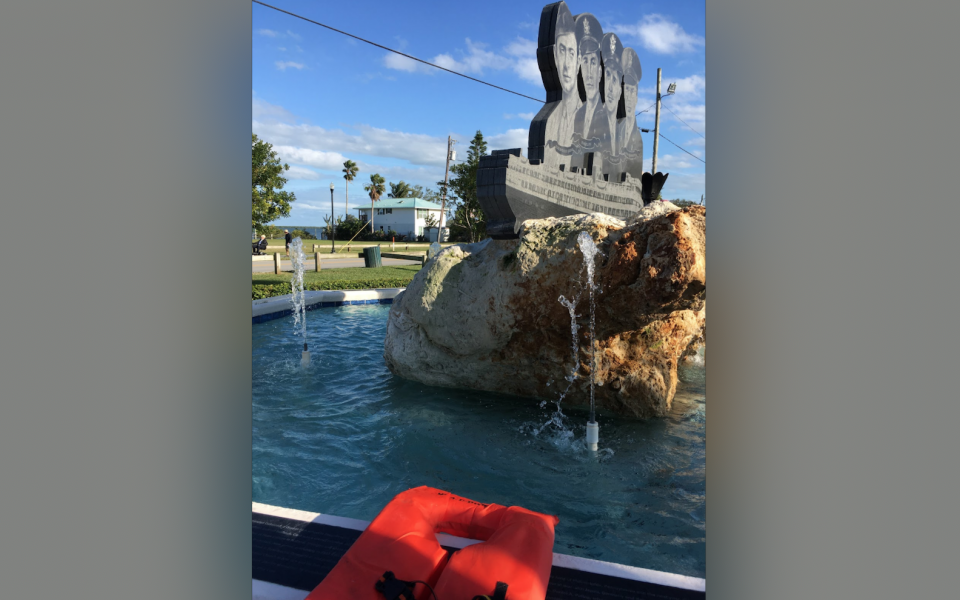 In January a monthly 'Dine and Dialogue' idea came into being. With monthly topics like Grace and Holy Writings, and a panel of four clergy from an array of faiths, it started off well with 45-60 attendees. Of course, then there came social isolation, so on March 27 we skipped the 'dining' and moved straight to the dialogue in the new virtual world of Zoom! This coincided with the observation of Ramadan, so one of our Muslim members invited us to virtually join him and his family as they broke the fast at sunset. Around 35 people gathered in the virtual space for this exchange.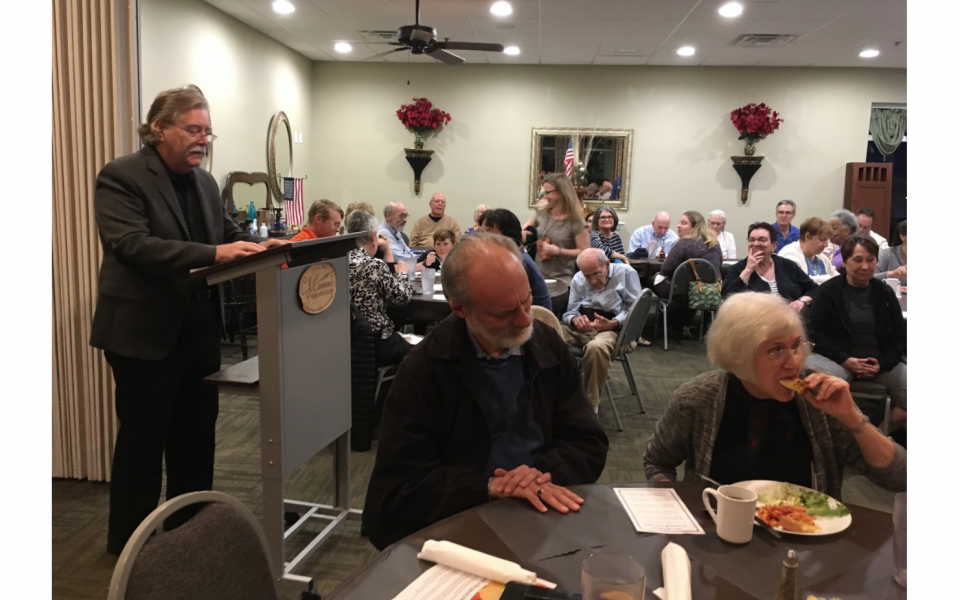 Recently, one of the Christian clergy in the group received a gift from us, and his response included this quote, "First a kind of confession. Many years ago when I first heard of Kashi, I just thought it was another strange little cult. But having gotten to know you, I find a kind, gracious group of people I'm so happy to know. Even kindred spirits in many ways."
Here is a quote from someone that has attended two of the meetings - one in person, and also the virtual one.
"I've had the opportunity and honor to join in on the interfaith dialogue twice: once face-to-face and the second time via Zoom. Both formats allowed for the expression of faith-based principles and topics such as 'holy time' from a variety of spiritual leaders. Beautifully organized and guided, it is founded on shared respect and community. Makes me appreciate that any difference in philosophy is not actually different if it all comes down to kindness." - CN.
This is why we inter-faith, and yes, it is a verb!!