Compassion and Solidarity in the Time of the COVID-19 Pandemic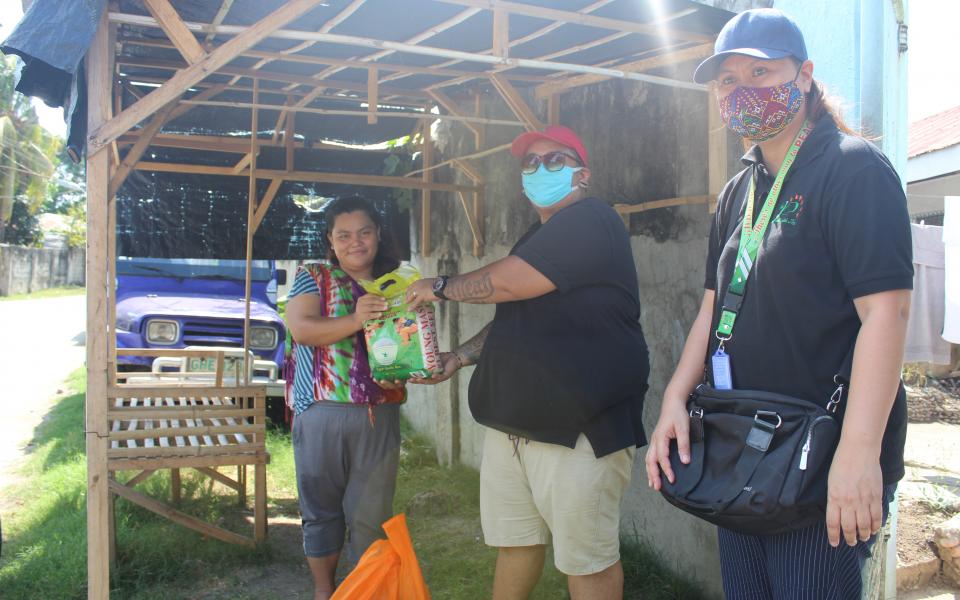 Iligan City is one the few remaining urban cities in the country, and the only one in Mindanao that has a tartanilya or kalesa, a horse-drawn carriage that was introduced by the Spanish to the Philippines during the 18th Century which was a form of public transportation with a specific route. With the extended Enhanced Community Quarantine (ECQ) status due to the current coronavirus pandemic, Iligan City was put to a standstill and its public transportation suffered.
Erick's Story
One of those affected is Erick, a father of five whose youngest is a one-year-old. He earns his daily income by being a kalesa driver, or a kutsero, every day. He has since lost his income when the ECQ was implemented.
Nila's Story
Nila's family is that of a typical informal settler. The family used thin plywood as their beds and the cement Tubod bridge as the roof over their heads. They are one of the many families living in the so-called "sa ilalim o sa tabi ng tulay," or dwellers of the bridge. There is uncertainty if they are recognized at all by DOLE, DSWD, or even PSA.
Lito's Story
Lito's job for more than a decade was to sell unwashed sand from the Tubod River. Every day, selling meant food on the table and baon (packaged food supplies) for his child, but as Iligan City's ECQ has persisted for more than a month, it means more near-empty plates for Lito's family.
Their stories are our context.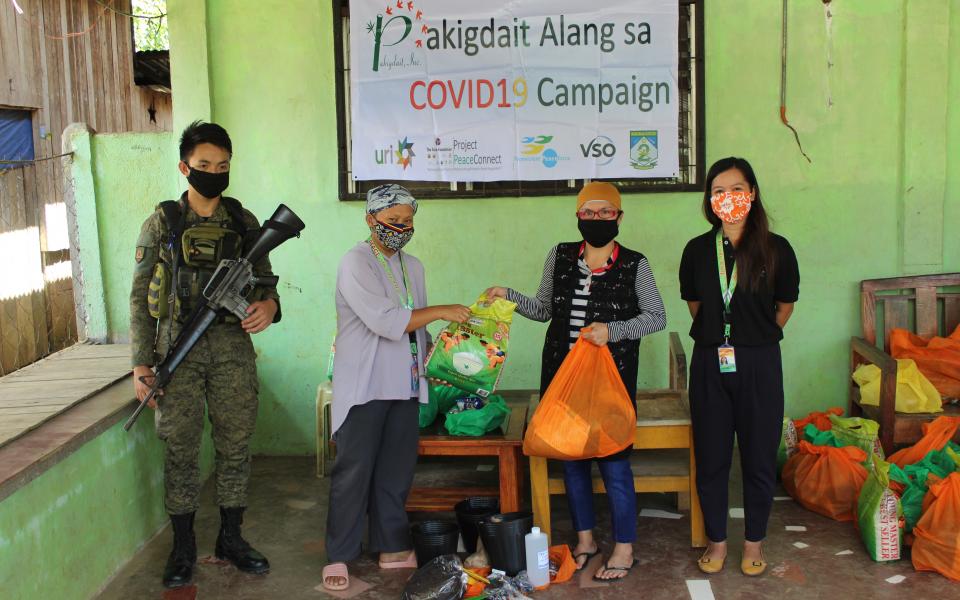 Pakigdait's Work
Pakigdait literally means compassion and solidarity, and with those two words are our core message and course of actions. Thus, with this coronavirus pandemic, Pakigdait together with VSO Philippines, the TAF's Project PeaceConnect, the Nonviolent Peaceforce - Lanao Field Team (NP-LFT) and the 2nd Mechanized Brigade Philippine Army, launched the "Pakigdait Alang Sa Covid-19" using a conflict transformation approach.
Interfaith Peacebuilding work is very much relevant in any human crisis, such as the international health emergency we are currently facing. In its wake, recurring, deep-seated culturally- and religiously-motivated biases and prejudices are becoming evident in Iligan City. Cases of discrimination are also on the news. Scarcity of food and lack of social services have triggered a resource-based conflict, which can exacerbate existing vertical conflicts in communities with existing rido (feuding).
Food relief without a do-no-harm lens would further marginalize vulnerable families, especially the Meranao traders and Cebuano daily-wage earners.
The House-to-house Distribution is one of the series of care provisions that shows no discrimination to its target of 250 vulnerable families of Iligan City and Lanao del Norte. Pakigdait bundles include three varieties:
food items such as rice, dried fish, canned goods, and noodles
healthcare items such as facemasks sewn by mothers of former combatants from Delabayan, Kauswagan, alcohol, and soap; and
Big-Faith (Bio-Intensive Gardening Food Always In The Home) goods such as veggie seeds, garden tools/guna and pots.
Story by Stephen Adrian M. Villaester
Pakigdait Inc. Staff