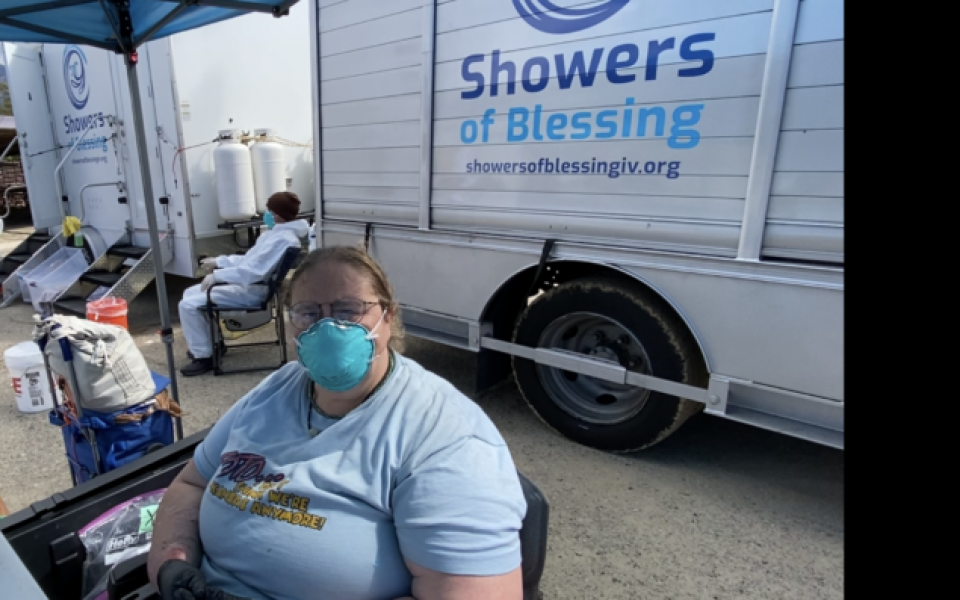 The Interfaith Initiative of Santa Barbara County, a URI member group in California, is continuing, despite pandemic complications, to provide showers, supplies, and support to members of the community that are homeless. After five years and over 25,000 showers being provided to those without permanent, sustainable housing, the Showers of Blessing program faced numerous challenges in continuing their operation on various sites. 
They typically offered showers in safe communities like houses of worship. But, due to the pandemic, places of worship were closed as non-essential businesses, and so were their parking lots that served as vital spaces for the shower services and the volunteers that would be there to help. As challenging as it seemed, it didn't stop the Showers of Blessing from making a difference.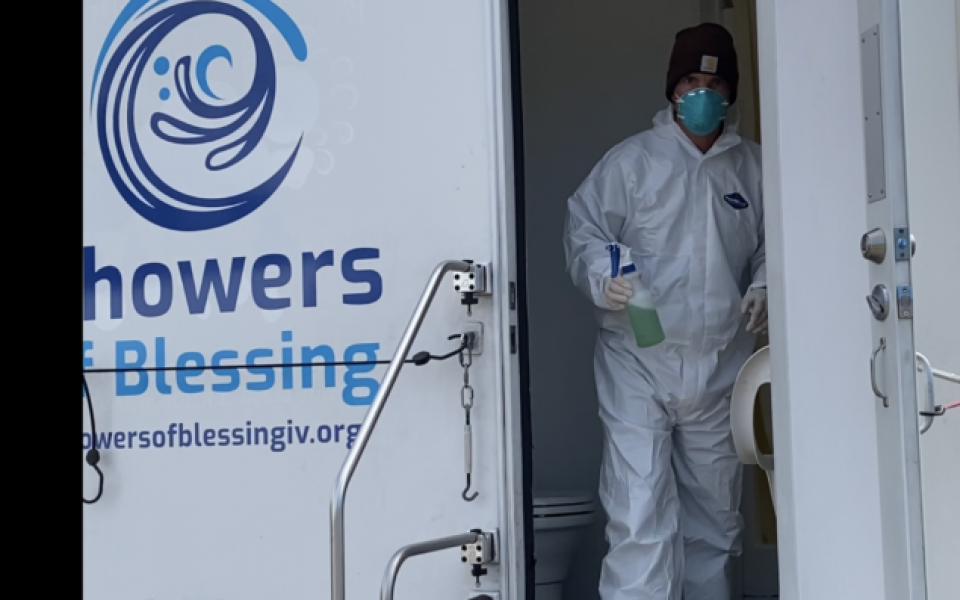 With support from the office of the Mayor and Office of Housing and Human Services of the city of Santa Barbara, new locations were found to set up operations for hot showers and 30-day backpacks with hygiene supplies. What started as the work of an organization turned into a collective effort of an entire city. 
"This crisis is unprecedented. Each one of us must look into our hearts and decide how we can best serve our fellow man or woman," said Ken Ralph, Executive Director, "Showers has made a firm commitment to continue our showers program for as long as we can because we feel that our homeless guests need us now more than ever."
As much as their work is about providing services, their work is also about providing spaces for friendship, dialogue, and connection between all members of the community.
The ability to take a warm shower as a daily routine is a privilege. For some people who don't have that privilege, it can mean so much more. One such recipient of Showers of Blessings described what they felt after using the service:
"[I feel] real, I can look for ways to make my life better now."  
Visit their website and support their efforts to continue operations and the purchase of hygiene products to give to members in the community.