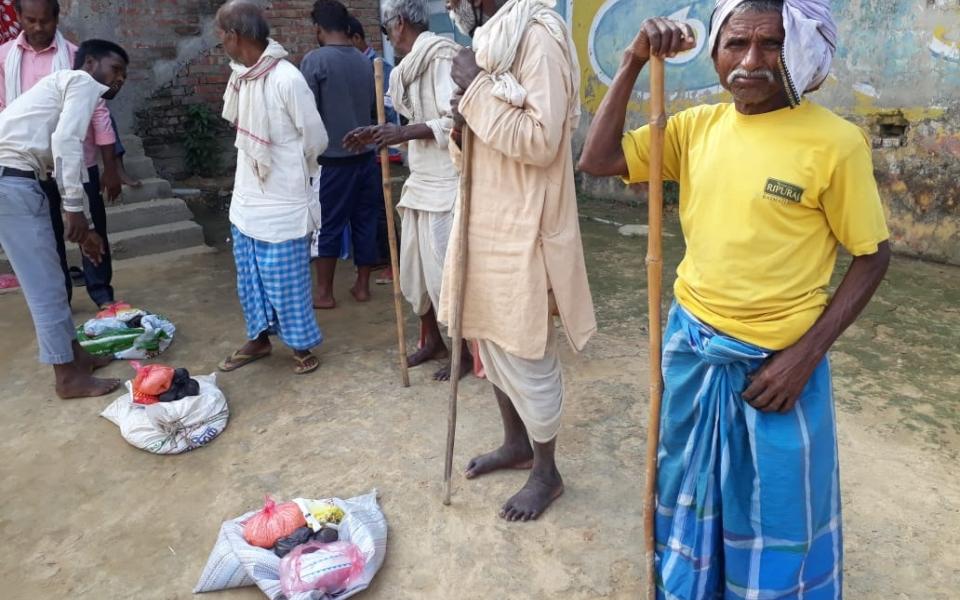 Read a message from Morgana Sythove, a URI member in The Netherlands, who used her birthday as an occasion to generate charitable contributions to make more work like this possible:
"I, like many other people, have been at home for the last two months as a result of the COVID-19 lockdown. I was thinking about how to celebrate my coming birthday when I suddenly had this idea: to use the money I would normally spend on cakes or a meal out with family for those less fortunate. I quickly got in touch with one of my contacts in India – Deepak Kumar – and asked him how I could help the Dalits and how I could donate to the 'Peace4Dalit Foundation'. Within minutes, he sent me instructions. He also asked me for a photo of myself and before I knew it, he had made a flyer to promote the fundraiser. 'Happy Dalit Day'."
Read Morgana's full story in the PDF below.
The URI community unites to accomplish more together. Peace4Dalits Foundation, a URI member group in Nepal, was able to distribute necessary rations to vulnerable populations during the pandemic, thanks to URI Europe member Morgana Sythove's birthday donation, and two fellow URI member groups in India: Smiles4millions Foundation and Bitiya Ek SaaHas.
"We all are human beings and it's time to work for humanity without any discrimination [against] religions, countries, castes, or ages." - Mr. Deepak Kumar, Founder & Chairperson, Smiles4millions