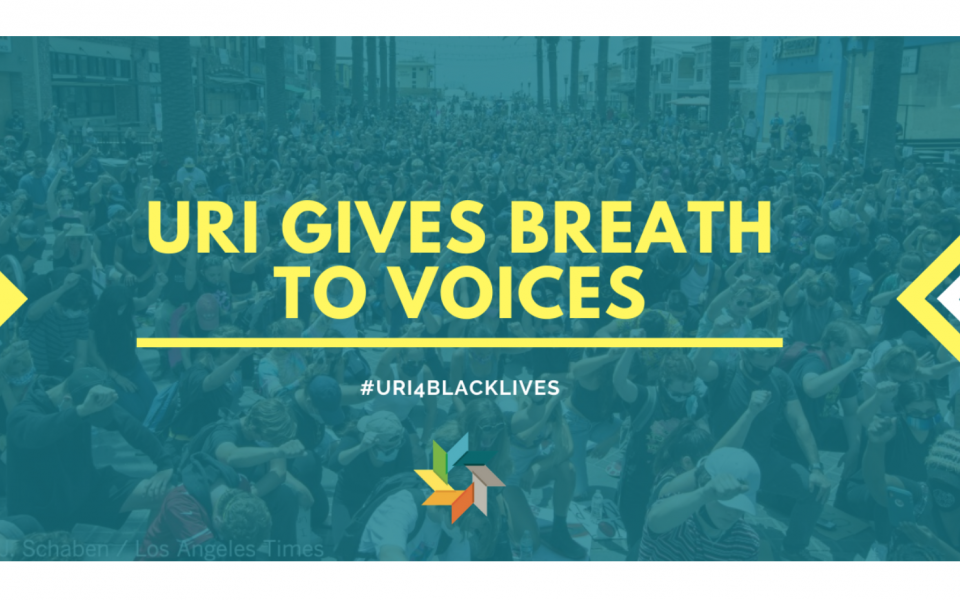 Thousands of people in cities around the region are still on the streets organizing and mobilizing for justice following the murders of George Floyd, Breonna Taylor, Ahmaud Arbery, and others who have been killed by the use of excessive force by police officers.

We at URI North America uplift the voices of protest against white supremacy and honor the truth that systemic racism has always plagued our society. We are called to be agents of peace by holding individuals, cultures, and systems accountable for propagating violence towards black people and other communities who have been marginalized and oppressed in history.

This is why the Leadership Council has come together and created an online hub called URI Gives Breath to Voices (#URI4BlackLives) that contains resources that will help you engage in conversations on race in the interfaith movement so you strive to create justice.

We invite you to:
Visit the website and share it with others:
https://www.urinorthamerica.org/web/uri4blacklives.
Use the graphics on the website we've created to show solidarity in digital spaces.
Check out some of the statements, toolkits, and articles we've come across that will help you talk about race.
Contribute your own materials like prose & poetry, pictures & videos, or resources & events that we can share on the website by emailing details to Tahil Sharma, our Regional Coordinator, at 

[email protected]

.
We encourage you to share your stories of hope, resilience, and strength so that we may find inspiration to act. The website will grow with your support and the content you share. In times of overlapping injustices, we are not here to just be allies; we are here to be accomplices for a better world because we deserve nothing less. 
Be abundantly well,
 Adeola Fearon
 Chair of the Leadership Council
 United Religions Initiative, North America