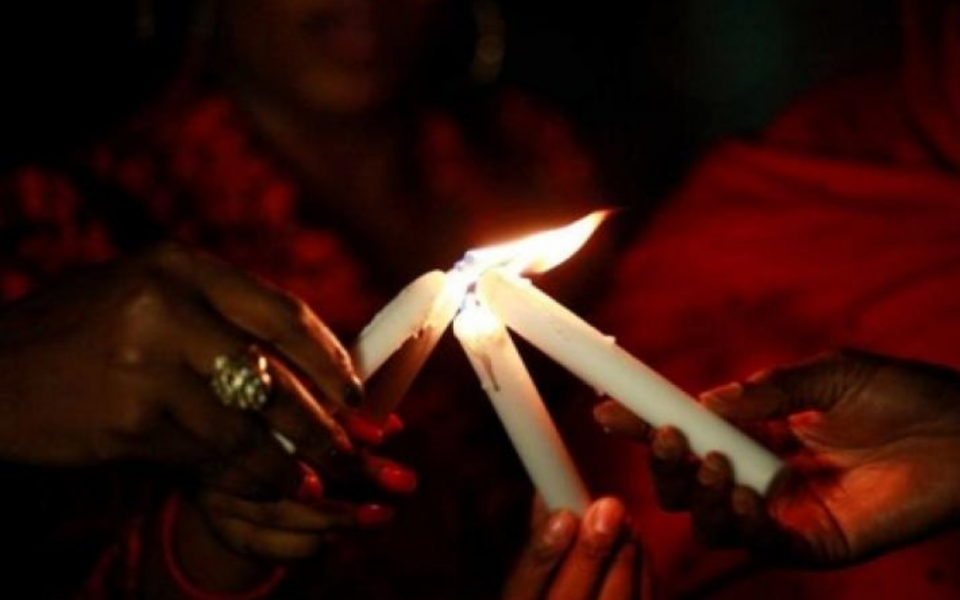 The Women's Interfaith Network of the URI (WIN-URI) Cooperation Circle (CC) is a URI member group that provides an interactive global network for women's projects to be realized locally and globally.
Members of WIN-URI had a deep and emotional discussion about the challenges and realities of the COVID-19 pandemic in our lives, families and work. Some women were dealing with deep depression from witnessing the suffering and hunger of their communities. Some were using deep spiritual reserves of their faith to sustain them. Some were suffering from being separated from parents or grandchildren. Some were stressed with juggling children's needs while working from home. Some had to close their business while continuing to pay their workers so they could eat. It was a humbling privilege for me to hear about the courage and compassion of our sisters working around the world. 
Here is a brief summary of the experiences the women shared– which does not begin to cover their intense suffering and the inspiring, heroic work that they are doing in the midst of the pandemic:
Rattan from Nairobi spoke about the plague of hunger that has resulted from the pandemic. She works with her Sikh community in distributing food and masks.   
Heidi from San Francisco spoke about the violence to children resulting from sheltering at home and increasing the problem of parents' unhealed childhood trauma– an issue her CC is dealing with. 
Salette from Brazil spoke about the hunger and violence in the streets and in the homes and appreciating the medical personnel that are serving us all.
Maria from Argentina spoke about the violence towards children, people stealing in the streets to get money to purchase food for their families
Wambui from Kenya spoke about her difficulty as a lawyer to protect children from the increase in child violence during home sheltering and closed courts. She said flooding in Kenya has resulted in more deaths than the pandemic. She works to distribute sanitary pads to women so that they don't have to go to the market. 
Monica from Philadelphia spoke about some of the work the UN is currently doing and later shared relevant information and a video from the UN about the SDG for May Goal 10– "Reduced Inequities." She also informed us that this year the International Day of Peace (IDP) will be virtual.
Ruth from Los Angeles spoke about the upcoming webinar, Interfaith Responses to the Coronavirus Crisis, that she and Victor are participating in. She spoke from Jewish sources of the spiritual context for the pandemic– Eim aihn kemach, aiyn Torah. (We can't expect people to get involved in religious learning if their basic need for bread is not met.)
Rosalia from Argentina spoke about the Indigenous situation. On the one hand, there is suffering from unemployment and hunger, on the other hand being grateful that Mother Earth is being healed. During the call, she lit a fire to purify and heal the world and others joined her by lighting candles. 
Samira from Sarajevo, our Multiregion Coordinator, spoke about her support for the increased work that is taking place throughout the world by Multiregion CCs focusing on the pandemic. She brought us blessings of Ramadan as she left to prepare Iftar for her family.
Sabina from Pakistan spoke about the terrible hunger that has made the beggars desperate and stealing and even killing others to get food. She is working with volunteers to distribute food in the slums.  While she spoke she received a phone call that her nephew was attacked and thrown off his bike leaving the market with his purchases. Two men with guns attacked him and stole his food. She was thankful that they did not shoot him.
Enoe from Caracas spoke of the violence and hunger in the streets, how the prisoners protested because their locked down families are unable to visit prison and bring them food– which resulted in officials killing fifty of them.
I [Elana Rozenman from Jerusalem] spoke about Jerusalem being locked down for the holy days of Pesach, Easter, and Ramadan forcing everyone to celebrate alone in their homes. After two months of quarantine, Israel is slowly opening up with caution. 
Despina from Kampala told of the increased domestic violence towards women and children with some deaths. Several CCs are working in face- to-face counseling to mitigate this, and others are involved in distributing food. 
"The COVID-19 virus will one day be gone, but the scars shall remain visible" - Despina