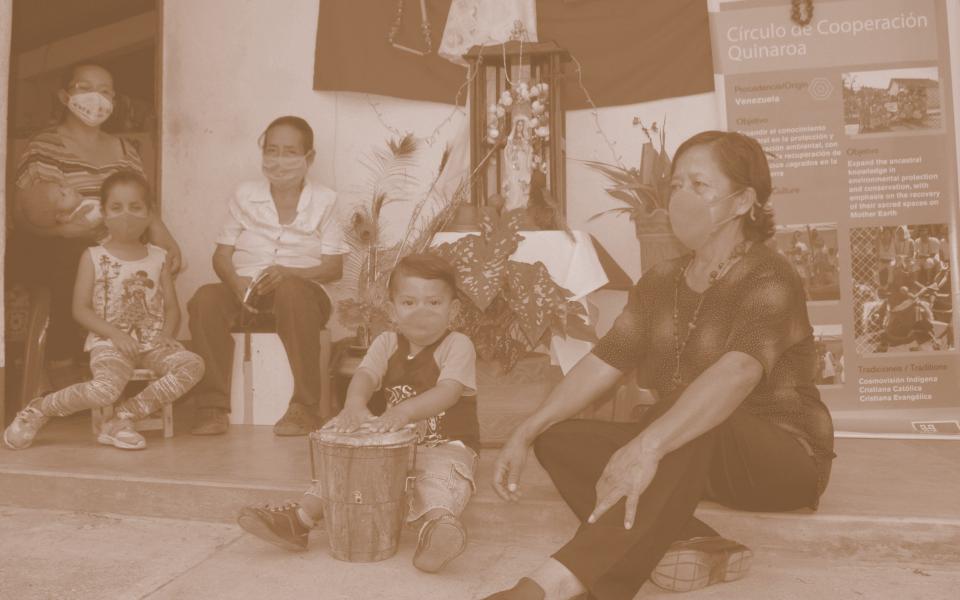 Last July 13 was the celebration for the day of the Virgin Mary in dedication to Rosa Mystica. In the image, it is not observed, because we wanted to highlight that in the midst of the pandemic many of us are - like our photographs of the past - in gray. Some are transforming ourselves in the process. Others don't know what to do; still others do know.
"It is true that, yes, if it is a lie and so diverse are we humans, what is true is that this virus left us spinning in a heel (as a dear friend says). However; the celebrations are not overlooked and thus gathered, with a minimum distance of 1 meter and wearing masks, the closest ones celebrate the Day of the Virgin and the 20 years of URI."
And in this context of diversity, we are going to write about the meaning of the three roses of the Mystic Rose:
The white rose symbolizes the spirit of prayer,
The red rose symbolizes the spirit of repression and sacrifice,
The golden or yellow rose symbolizes the spirit of penance.
"Human beings have much to learn, and if God and the Universe with their infinite intelligence has allowed us to live in these times, it is because we are still a valuable instrument for him."
"Today our Cooperation Circle (URI member group) Quinaroa gives thanks and put its hands to continue providing service, each one from his benevolent and humble edge, that which brings out the best in each one so that our closest beings have a better quality of life."
"Blessings for all, that URI leaders continue to provide the best and that they receive health, wisdom, patience and strength to together make and leave a world with more warmth and harmony, with more kindness and love, with more dedication and happiness."
Grateful for his time and willingness - Cooperation Circle Quinaroa!