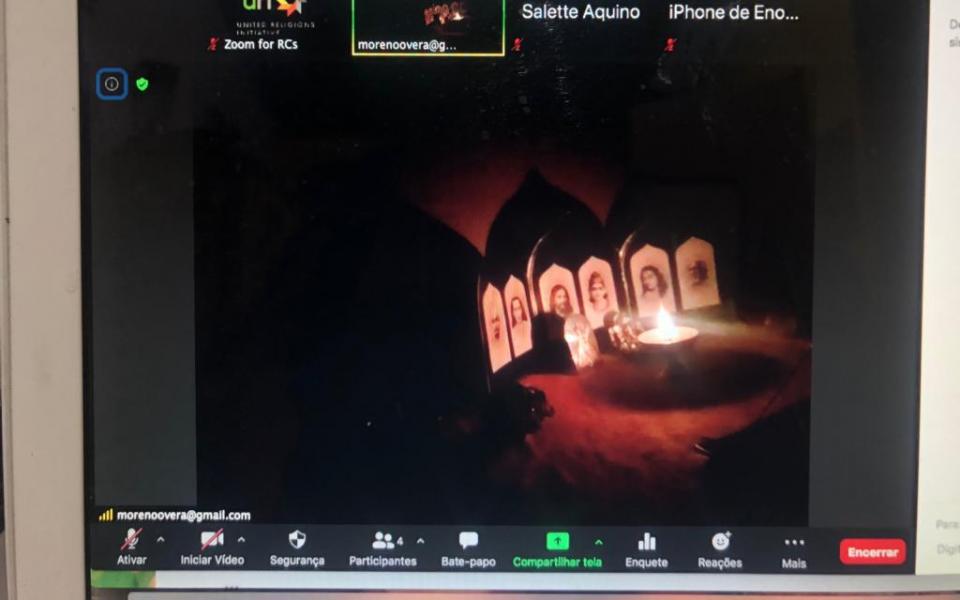 Every Thursday, always after 6 pm, all over the world, with each person in their time zone, devotees of Yoganda do a meditation.
More than two years ago, I decided to open my home to conduct these meditations to gather friends and the like. With the arrival of the pandemic, I was no longer able to allow the presence of people who were not of my family, who were already with me in quarantine. But I continued hosting. URI, as a family, opened this online possibility to me through the suggestion of the counselor Salette Aquino and the support of our coordinator for Latin America and the Caribbean Regional Coordinator, Ms. Enoe, who encouraged me to do it through the Zoom platform. This made it possible for me to invite people who were already participating and also to open the experience to all related friends of all Cooperation Circles (member groups) at URI.
We recently had the first online meditation experience, which proved to be positive. I intend to improve upon this new method, the virtual one, and to continue doing these meditations.
Gratitude!