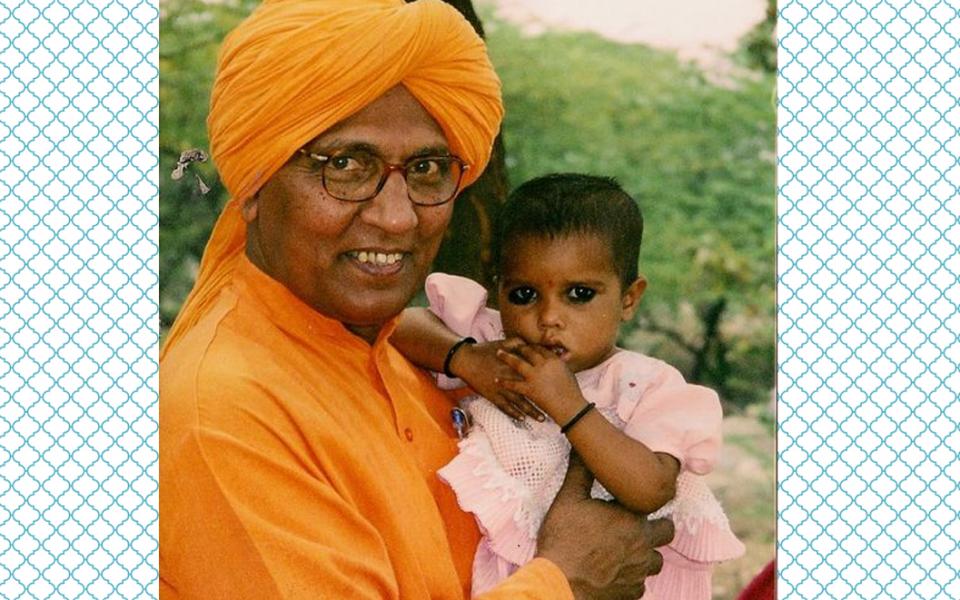 Kiran Bali MBE JP, URI Global Chairperson, shares:
A Tribute to Swami Agnivesh Ji, former United Religions Initiative Global Trustee, renowned Arya Samaj leader and social activist.
Swamiji dedicated his entire life to eradicate social evils and champion women's rights. He provided inspirational leadership on multiple interfaith bodies and was also an advocate for dialogue between religions.
He served as a Global Trustee of the United Religions Initiative and continued to play an active role in URI events after his Trustee term. 
"We are deeply saddened by the passing of Pujya Swami Agnivesh ji. Pujya Swamiji was a brave warrior for human rights and nonviolence and we salute his courage and determination. As a Trustee of the United Religions Initiative, he imparted his immense wisdom and leadership. May we continue to become beacons of his exemplary values and actions to tackle injustice and inequalities."
"Let us pray for the onward journey of his soul to reunite with the Divine. Om Shanti."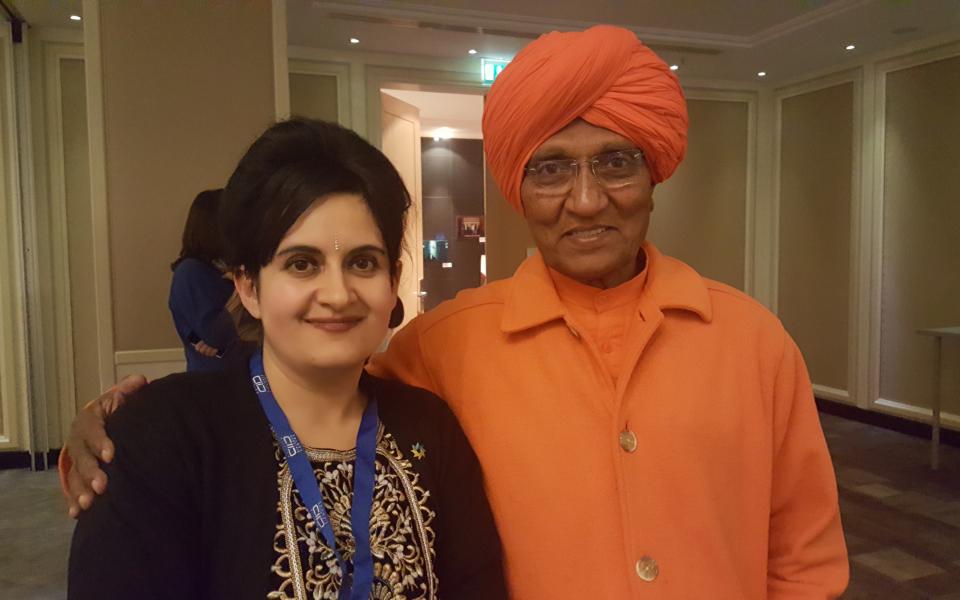 The Rt. Rev. William E. Swing, URI President and Founder, shares:
Swami Agnivesh died this week of September, 2020. He was such a vivid person, and therefore I have vivid memories of him. Piercing gaze, brilliant turban and tunic, ready to do verbal battle over issues of injustices suffered by the poor! Rather than describe to the reader what kind of man I thought he was, let me simply quote from my diary of March 14 to 31, 2001. At that time, Charles Gibbs and I were traveling to Sri Lanka, India and Pakistan to reinforce the earliest URI work in those countries. Hence these unabridged diary notes.
The first diary mention was on March 19, 2001, when Swami and I wrote an article for the Indian Times. Then, on Wednesday, March 21 (in San Francisco, Mary Swing's 64th birthday).
"Swami Agnivesh picked us up at 8:00 a.m. What an amazing and much admired man! In his career he started out as a lawyer and teacher, then he turned his life over to his religion and to social concerns of the downcast. So much so that when our car stopped at a red light, the driver of a parallel car recognized Swami, jumped out of his car and gave a deep bow and made a namaste gesture – in traffic – to Swami. But Swami was not pleased. Nevertheless, everywhere we went, people sought him out, quite dramatically."
(I may not have the next part entirely correct, but this is what I hurriedly wrote that night.) "He arrived at a point where he believed that the Deity was not to be worshipped as if having a personality. He abhors idolatry or anything that hints of it. 'Arya Samji'' was his brand of Hinduism, a brand which forbids followers from worshipping sculptured stone idols. Instead, his religious focus, as a trained lawyer and religious leader, was on righting the wrongs inflicted on destitute adults and children. In our travels that day, if anyone tried to touch his feet or the hem of his robe, he would say, 'Stop it.'"
"We drove out into the rocky countryside, where indentured slaves were reducing large rocks into tiny stones. Children, women and men! They are slaves because their parents or grandparents ran up debts at the 'company store,' debts which they could not pay with their low wages. So they and all of their generations afterwards are indentured trying to pay off the debt. It is entirely against the law but a large reality."
"Swami has raised enough money to gain some slaves their freedom. But his big work is the establishment of a union which works to get their wages raised and their deplorable living conditions improved."
"We stopped to visit at a very smelly, dirty and pitiful village, full of rock huts with tin slabs and palm roofs and myriad items on the roofs. When the folks saw Swami coming, they were elated. He introduced Charles and me and asked us to speak. (We turned down offers of water and food from their village, for obvious reasons.) When Swami talked, everyone was so joyful. He ended up leading a series of cheers which always ended up with the word 'Revolution.' Then we looked in on a school when the 'sometimes teacher' arrived. Fifty kids in a small room."
"We then drove to a nearby rock quarry. The company engineers, all far from the overhanging rocks, wore hard hats and gloves, while the slaves amidst the stones had neither hard hats nor gloves. The quarry company execs graciously invited the three of us into their little shack for a Coke."
"This was amazing because, not long ago, the company and the local mafia were trying to kill Swami Agnivesh. Obviously they failed, but they did succeed in killing some of his colleagues who were campaigning for workers' rights and benefits. But instead of shooting them, the company would arrange an ambush whereby a gigantic company rock truck would 'accidentally' run into his colleagues in their little cars on narrow roads. By the time of our visit, things had changed with the company, and here we were having Coca Colas with some of the execs."
"Back in the car, we were spotted by other children from another school. They began to cheer, so we stopped. Great visit! By the way, their teacher was a widow of a young quarry worker who had been murdered by the mafia. Now she has clearly become an activist."
"We also drove to a very large building where Indian freedom fighters hid during the war with the British. Now in that same space, young boys study under a guru for a year or two. It is called a gurukuru. On the lower level, indentured boys learn carpentry and clothes-making to provide them with a way of spending their lives paying on the debts of their ancestors. We toured the school and had tea with the guru."
"Soon it was time for lunch, so we stopped at Suraj Kund Lake for lunch at a hotel outside the quarry. There we had an extended opportunity to listen to the struggles and determination of Swami Agnivesh. Speaking out of great loneliness and isolation, he said, 'I need a bishop for myself.'"
Swami Agnivesh was part of many interfaith groups around the world and a leading speaker at many conventions. Always attempting to tell the truth about how the real world operates! Always trying to educate hearts and put steel into the wills of receptive listeners! URI was blessed to know him in our earliest days and blessed to have had him on the Global Council. Yes, in some measure, he was part of us. But he was also part of the great tradition of prophets who have laid their lives on the line for "peace, justice and healing for the Earth and all living beings." He led cheers for all of the children in all of the quarries all over the world. He was noble.