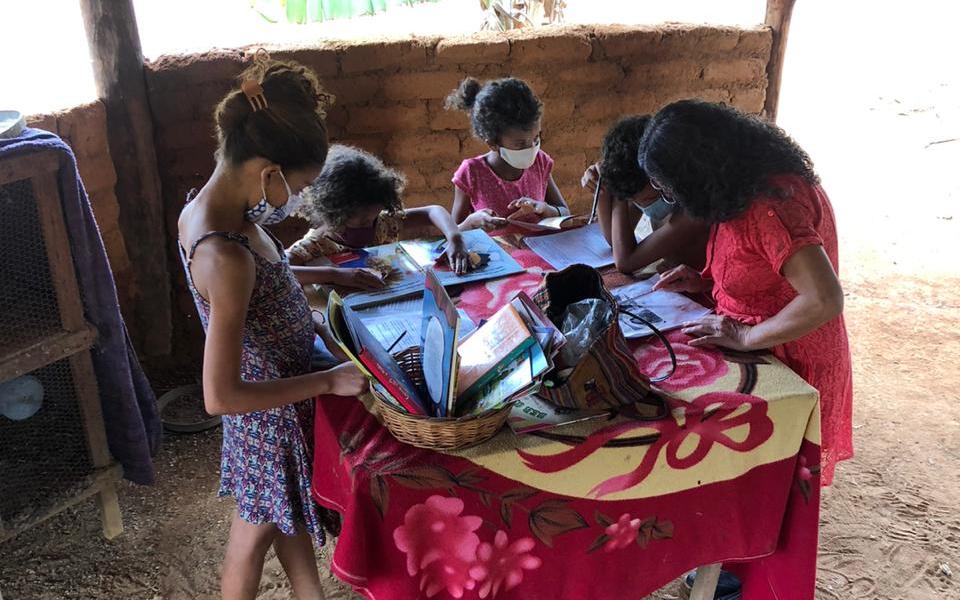 There are a considerable number of people in the countryside in a settled situation. Settlers are people who are part of the land-sharing that is owned by the Brazilian government. However, these people go through difficulties due to the great distances from the land where they live and some city to buy food, although in and around the settlement these people plant some of their food, foods such as rice, beans, oil and other grains missing for families who often have more than 3 children at home.
Maria Oliva, first contact with the real Jewish CC TAO, who is also a teacher in the settlement, at this time of pandemic did all the work of distributing basic baskets to families who had registered individuals and children in school, the precarious situation that the pandemic left, not only in the food area, for these families, also reflected in the education of children whom, in addition to the daily difficulties they have coming to school, have encountered the lack of electronic equipment, many do not even have electricity in their homes, let alone on the Internet, to continue their studies.
Professor María Oliva also played this role in the pandemic, going from house to house trying to recover the school year of children and adults from the settlement. Food and education have reached these beings as much as possible.