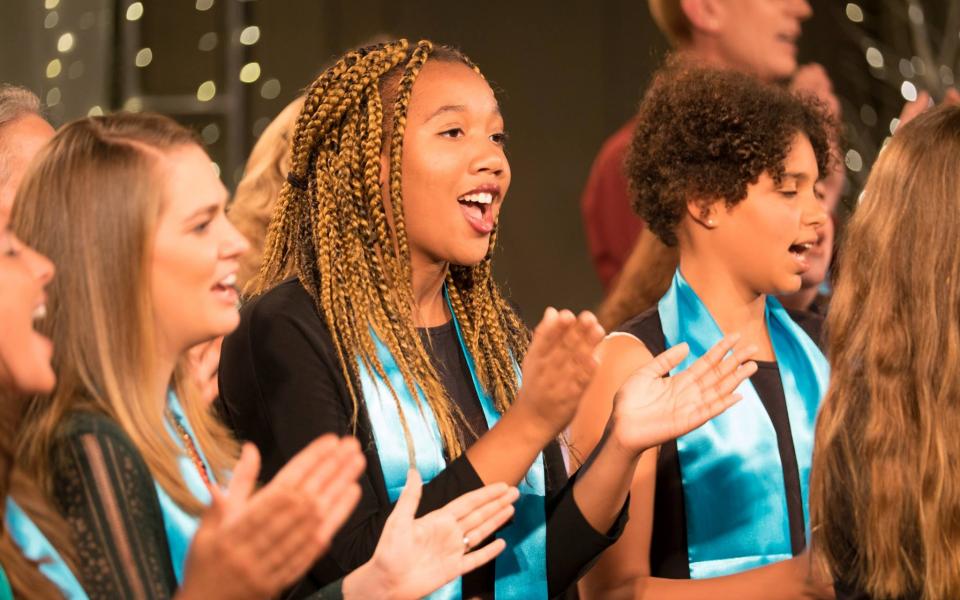 The global URI community wishes you a joy-filled holiday! Whether you are celebrating the Solstice on December 21, Christmas on December 25, Kwanzaa on December 26, whether you have already celebrated Diwali or Hanukkah, or whether you are celebrating the turn of the seasons in another way, we wish you all the warmth, love, light, and happiness. Since this year, in-person gatherings are more difficult due to the pandemic, we invite you to gather virtually and watch URI's interfaith Christmas celebration video, which premiered on TV stations across the US in 2015.
You are invited on a journey celebrating the work of extraordinary people from across the globe. From an interfaith celebration in San Francisco to the war-torn streets of the Middle East and conflict-ridden cities of Western Africa, join us as we explore extraordinary stories of cooperation across religious divides, receive wishes from around the world, and unwrap a present of peace that is needed now more than ever.
Watch URI's interfaith special with your loved ones: www.URI.org/tv
May Peace Prevail on Earth!