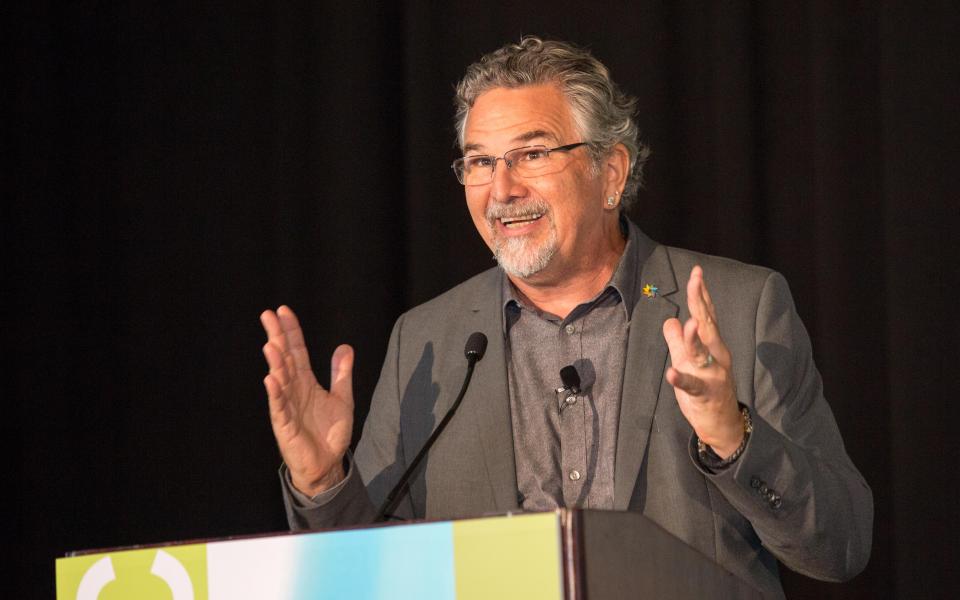 To what do I compare Victor Kazanjian's time at URI? I immediately compare it to Mary Poppins and her time with the children of George Banks of Cherry Tree Lane in London. She, almost mysteriously, flew into their lives. "She tidied up the nursery … before heading out on a walk in the park." Along the way, magic seemed to follow her every step, and at the end she was gone abruptly. But the magic lived on in the hearts of so many.
Victor "tidied up the nursery."
When he arrived, URI was about the go over a financial cliff. Victor brought frugality and responsible financial planning.
When he arrived, the By-Laws of URI were hopelessly out of touch with the realities of our life on the ground. Today, the By-Laws are up to date.
When he arrived, the Staff, though functioning heroically, was demoralized. Today, they are a "together" unit.
When he arrived, URI was drowning in untold, great stories but had no idea of how to measure the impact of these stores. Through Victor's initiative, we are on the cusp of an historic breakthrough in measuring the impact of small, widely spread-out communities of cooperation.
I could go on, but just let me reiterate that, like Mary Poppins, Victor Kazanjian "tidied up the nursery."
Victor, also, like Mary Poppins, "head(ed) out on a walk in the park."
Can you imagine Stephen Colbert giving up his Christmas Eve show to URI on CBS? Victor jumped in and something miraculous followed.
His impresario talent was on full display at the Accelerate Peace Conference at Stanford where the comprehensive reach of URI became visible to so many around the world.
Whether at the United Nations or with global organizations, URI partnerships – during Victor's walk in the park – doubled, tripled, quadrupled, and more.
I can't vouch for Mary Poppins, but I think that I witnessed a few clues as to the magic of Victor Kazanjian. He got to work early, full of energy and determination. He was a "lover of souls" and showed pastoral care for so many people. He was happily married. He treated his Staff like a mother hen, protecting and wanting them to blossom. He was spiritual adventurer and an organizational entrepreneur.
Like Mary Poppins, who seemed to quickly and quietly disappear into the London fog, Victor quickly and quietly disappeared into the mist of New Mexico. With him go the profound thanks and deep affection of the URI family whom he blessed with seven magical years.