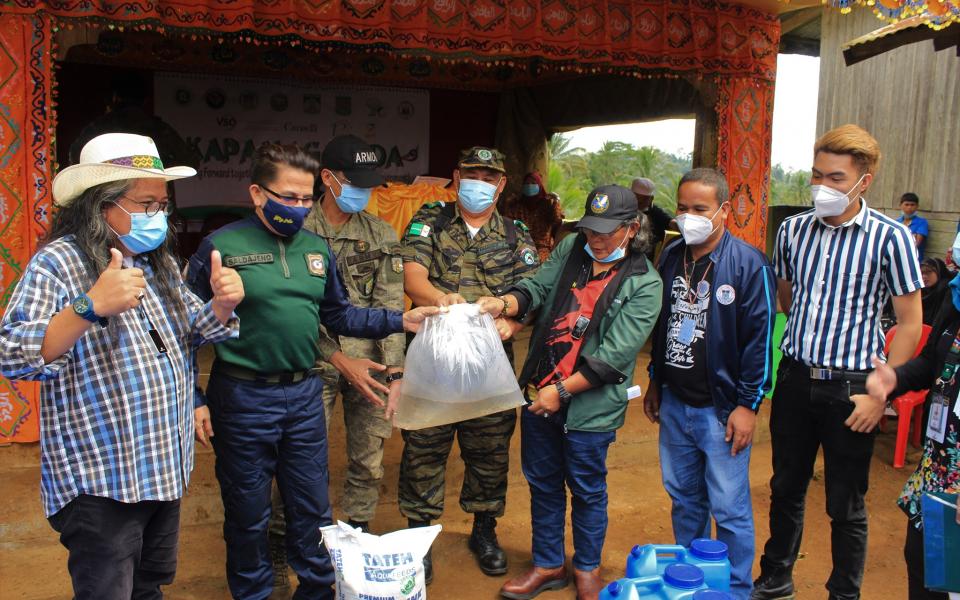 Celebrating "World Interfaith Harmony Week 2021" and in pursuit of facilitating the normalization process of the MILF towards becoming communities, Pakigdait Inc. (a URI member group) distributed two sewing machine kits and 10,000 tilapia fish fingerlings, plus several sacks of feeds and supplements, to the 123rd Bilal Base Command Community in Tagoloan, Lanao del Norte. They were helped by the partnerships of VSO Philippines Voluntary Service Overseas (VSO) for the Project; Safe and Peaceful Resilient Community, National Anti-Poverty Commission (NAPC), the 2nd Mechanized Infantry Brigade, Office of the MP Abdullah Macapaar, and the Bureau of Fisheries and Aquatic Resources.
The livelihood assistances were given by Pakigdait Inc. in their activity entitled "Kapamagawda: Moving Forward Together and Working Hand in Hand for Peace and Development," which is aimed to assist these communities to become full-fledged, active, peaceful members of society.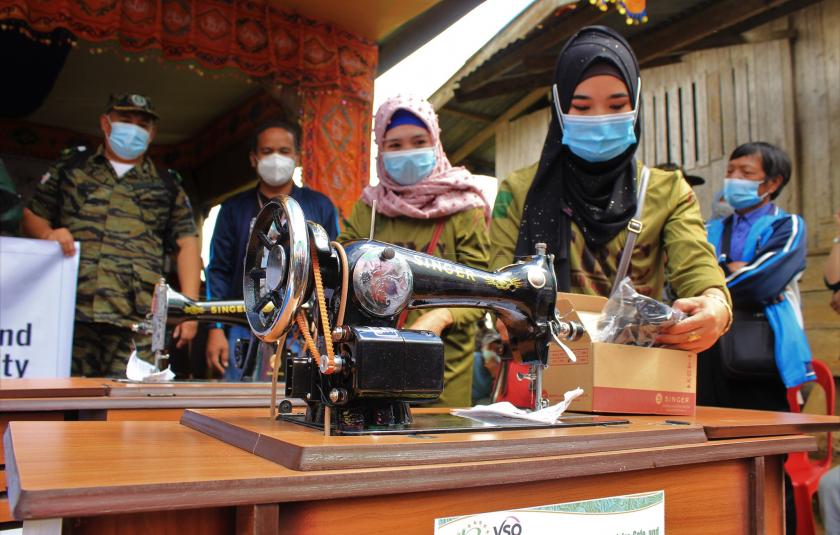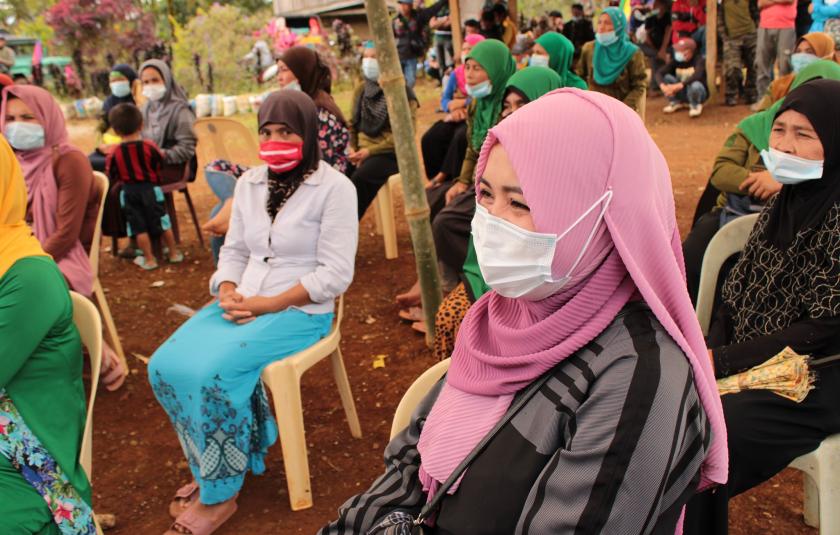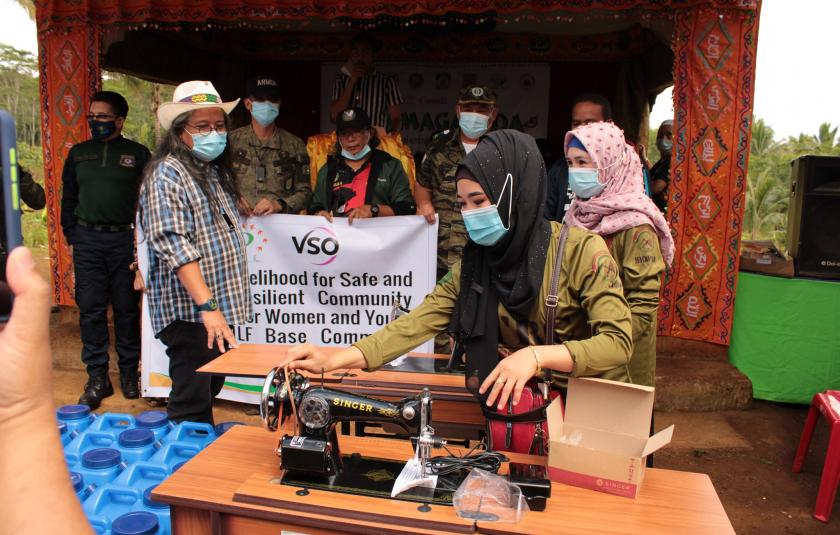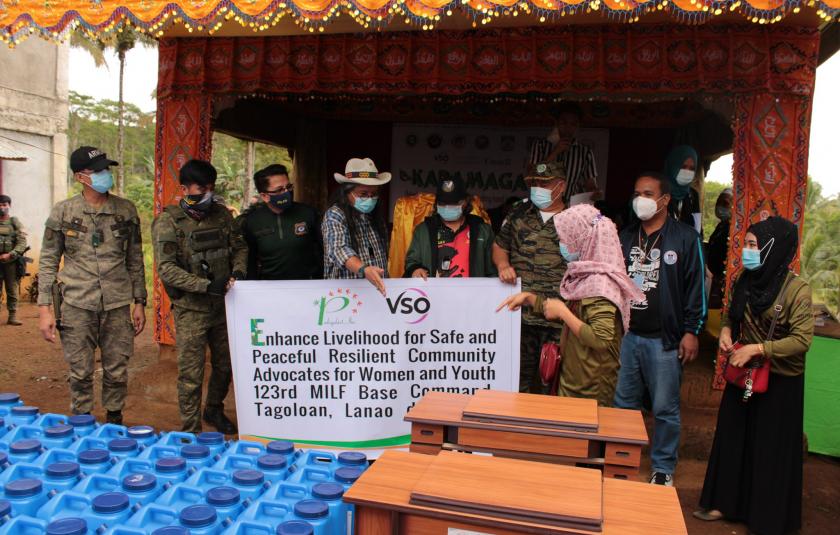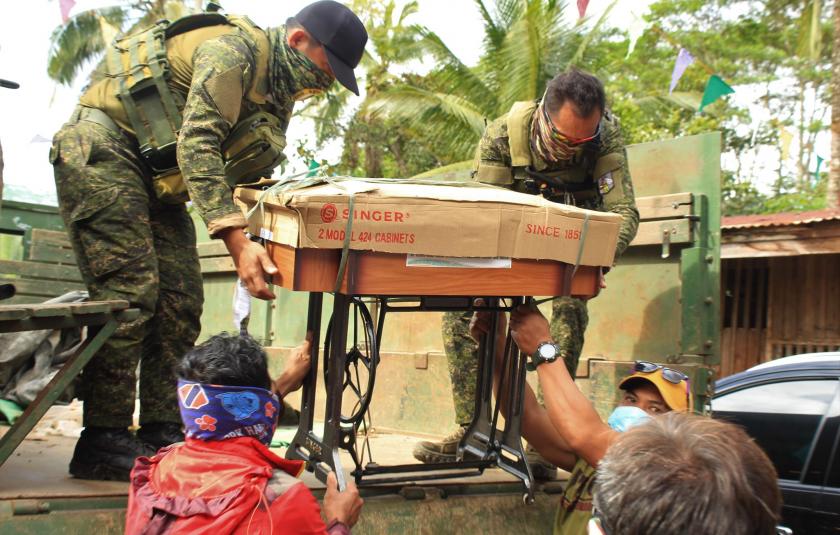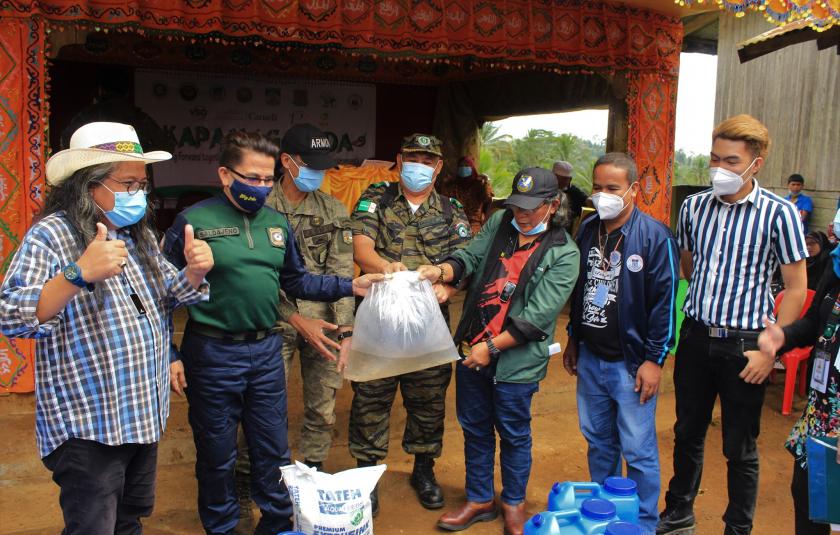 One of the recipients of the sewing machines, Rohana Ontong, who is a member of the Bangsamoro Islamic Women's Auxiliary Brigade, expressed her hopes and thanks in an interview.
"Ang kailangan namin ngayon na sewing machine, ay makakatulong po sa mga BIWAB para sa konting pangkabuhayan nila, gaya ng pag gawa ng damit. Para po—yun po yung way na mamuhay sila ng [normal], yung may konting kita sila. Magbenta sila ng mga halimbawa bedspread paramay hanapbuhay sila."
"What we needed, these sewing machines will help us, the BIWAB to give them a source of income, such as making clothes. So that—this will be the way that they will live [normally], that they could have a source of income. They could sell, for example, bedspreads so that they could earn."
"Taos puso po naming pasasalamat sa nagbigay ng sewing machine sa aming lugar, sa BIWAB [ng] 123rd. Maraming salamat po."
"We thank those who gave us these sewing machines to us, the BIWAB [of the] 123rd with all of our hearts. We thank you very much."
Lt. Col. Domingo Dulay of the 4th Mechanized Infantry Battalion also expressed his message of peace and solidarity to this community by saying that the path to peace will not be achieved if only one of the parties will work for it—the key to achieving peace is through cooperation. Both the MILF and the AFP—actors who have previously engaged others in violent conflicts—now establish partnerships for the foundation of lasting peace in Lanao.
Pakigdait Inc. recognizes the role of the women and the youth in solving and breaking the cycles of violence and in protecting the communities from the pandemic. Pakigdait Inc. continues to engage these MILF communities to further empower them into becoming active citizens.
There is no other way to peace, peace is the only way.

We are Pakigdait and this is the Pakigdait way.