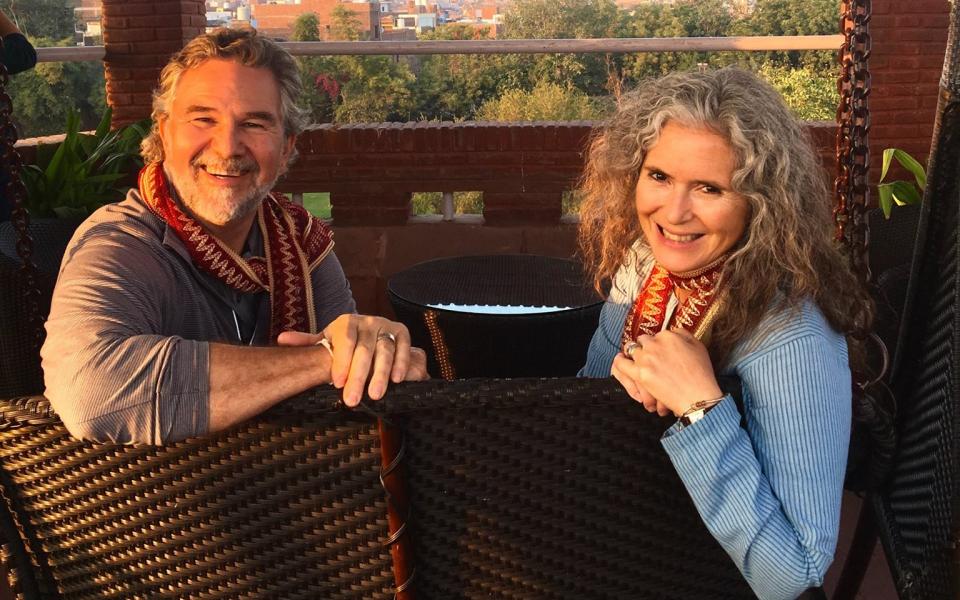 On a snowy evening in Santa Fe, New Mexico, Victor and Michelle were honored by the President's Council of URI. A Zoom party of farewell! Eight years earlier, at the Villa Taverna Restaurant in San Francisco, the President's Council had a welcome party for Victor and Michelle. So these two occasions were book-ends of an amazing time of expansion in URI and a time of growth in terms of personal affection.
Victor was presented with an ancient ceremonial peace pipe, one that came from a Native American tribe. Victor was bowled over. He said, "I can think of no greater sacred symbol that reflects the depth of my feelings for URI and through URI to 'the Earth and all living beings.'"
He went on to say, "In Lakota tradition, the sacred pipe, or Channunpa, serves as a bridge between this world and Wakan Tanka, the Great Mystery. For the past seven years, URI has been that sacred bridge for me, connecting people to people and people to planet in the context of the Great Mystery, called by so many different names. What an honor it has been for me to serve the URI community. I am filled with gratitude."
Most members of the President's Council were on this Zoom celebration, and several who couldn't make it wrote notes or called Victor. Other groups in URI had already had an opportunity of thanking him and wishing him well, but since the President's Council only meets quarterly, this was our one opportunity.
In the near future, Victor told us that he and Michelle will be connected with the United World College – USA. They both have received fellowships there with the Bartos Institute for Constructive Engagement of Conflict. Very shortly, they will be moving onto the campus and will be jointly teaching a course called "Seeking Peace: Within and Without."
So we go our separate ways now. Stronger for knowing each other. Filled with hope for what lies ahead. And both Victor and URI feel genuinely blessed.