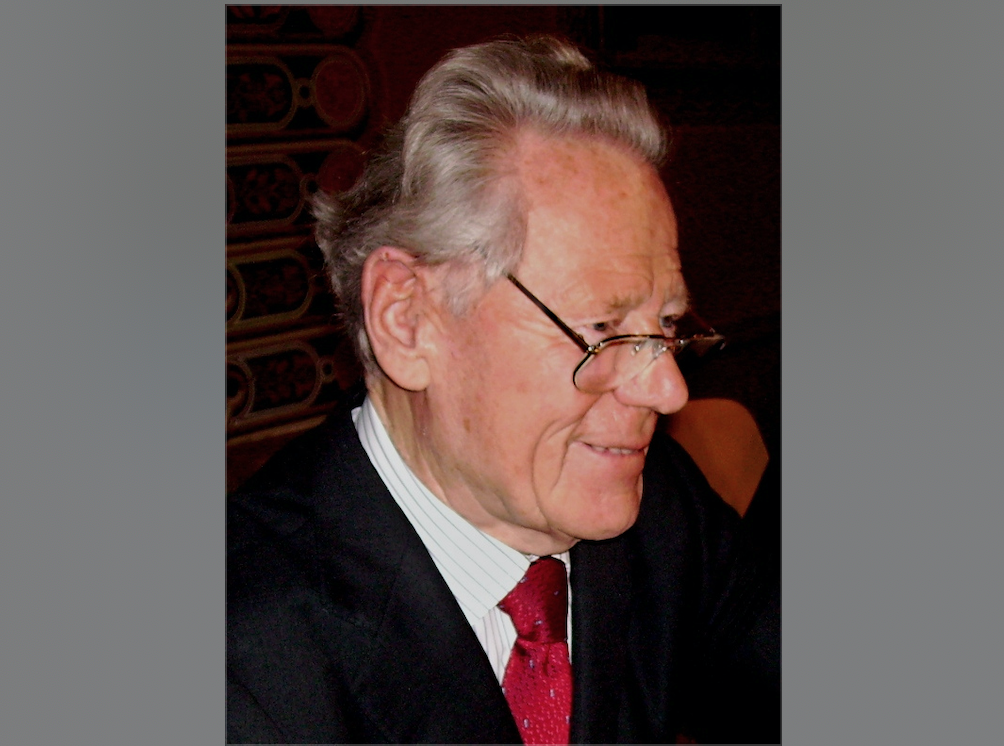 Photo by Muesse via Wikicommons
Hans Kung - priest, author, theologian - died on April 6, 2021. There would never have been a United Religions Initiative had it not been for Hans Kung.
On April 2, 1996, I delivered a speech at Oxford University setting out my thoughts about why a United Religions (UR) was needed. For instance, I argued that, for the sake of the planet earth, religions will need to learn to cooperate and take responsible actions together.
Although my thoughts were roundly attacked, at least there was one young PhD student, Joseph Boehle, who was intrigued. Since he had just had an interview with the famous Hans Kung, Joseph gave me the telephone number and urged me to call. I did and two weeks later, Mary and I were sitting in the living room of Hans Kung in Tubingen, Germany.
He had read my Oxford talk, and for several exhausting hours we went over it, point by point. What became clear was that a United Religions was not about to happen. Too many moveable parts! Too deep ruts of ancient divisions. Too bureaucratic! Too expensive! On April 19, 1996, the dream of a United Religions died.
But . . . the conversation went on. What if! Instead of appealing to the leaders of the religions, what would happen if the appeal were made to the grassroots people of all religions? The foundational point! I could invest my life in this prospect. On April 19, 1996, the dream of a United Religions Initiative (URI) was conceived. Born four years later in Pittsburgh, but conceived in Tubingen, Germany, in the front room of Hans Kung!
Over the years, we stayed in touch as friends, and just now, I turned to the Christmas greeting that he sent to Mary and me in December. I treasure it. The letter is the last remnant of the relationship between us. Also it reminds me that there would not be a United Religions Initiative if had not been for Hans Kung.
"May his soul rest in peace and may light perpetual shine upon him."