Drawing on the African Union theme of 2021, 'Arts, Culture and Heritage: Levers for Building the Africa We Want', the AU-CIDO, AU-Interfaith Dialogue Forum, International Dialogue Centre (KAICIID) and United Religions Initiative-Africa in collaboration with UNESCO will discuss the theme and the role of religious leaders, faith based institutions and interfaith organizations in the protection of sacred sites and preservation of African cultural & Traditional heritage.
WHEN: November 23rd 2021. 10.00 am (ET)
WHERE: Online –Zoom link will be provided
WHO: Convened jointly by the African Union Citizens and Diaspora Directorate, the International Dialogue Centre, United Religions Initiative and United Nations Educational, Scientific and Cultural Organisation Addis Ababa liaison office. The consultative meeting will bring together national and regional Faith Based Organisations, Communities of Traditional Leaders, Regional Economic Communities, Member States of the African Union and Civil Society representatives.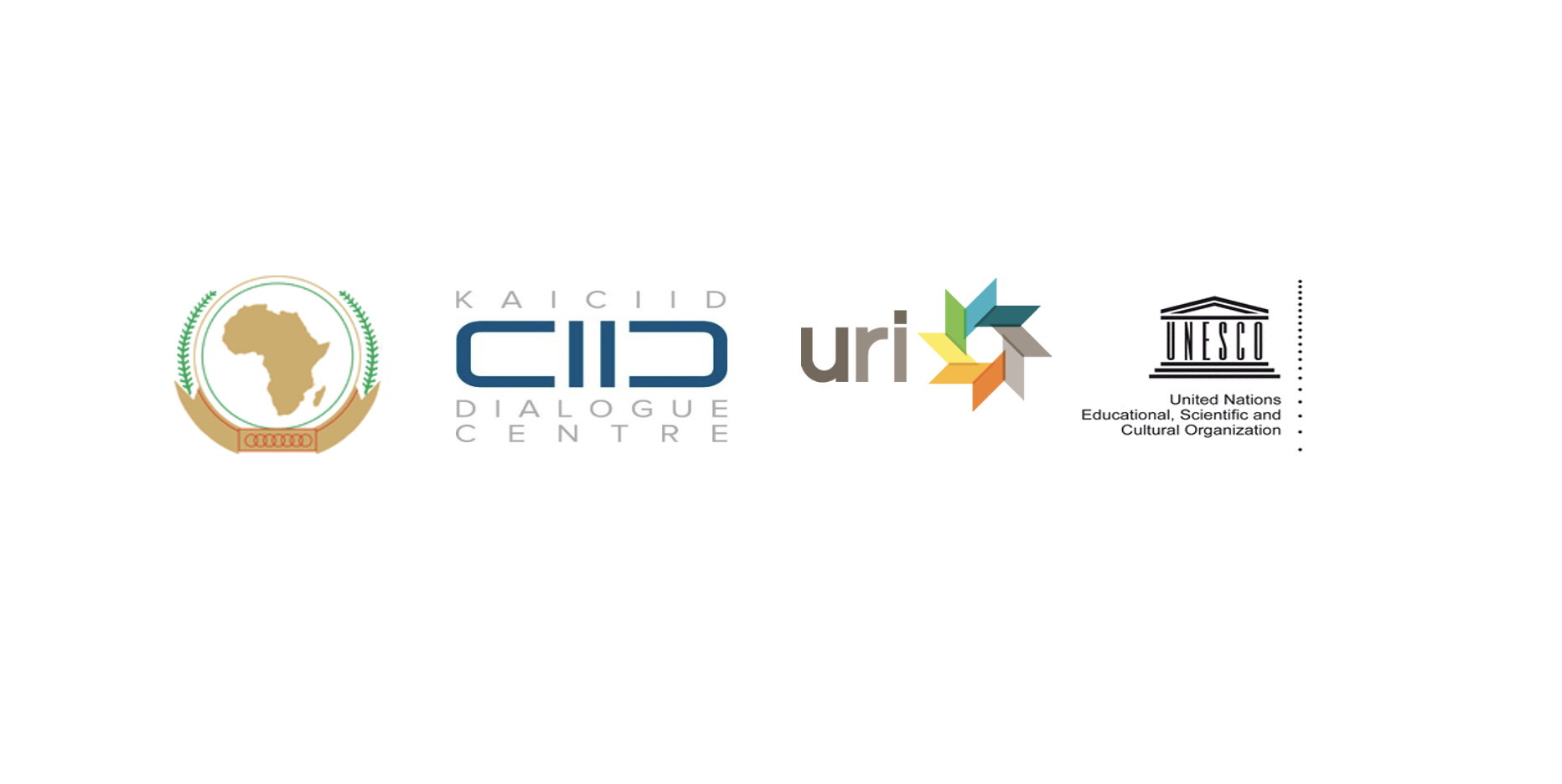 BACKGROUND
Religious and traditional leaders play a positive role in addressing conflicts pertaining to holy sites and reaffirming themoral responsibility to speak up for the protection of holy sites and the preservation of the African culture and heritage. Through these discussions the meeting will seek to:
To establishment a platform in Africa for all stake holders to work together in partnership to safeguard and promote holy sites and cultural heritage encompassing from tangible and intangible heritage and to support culture-related policies take into account the Aspirations of Agenda 2063;
To highlight on the roles of religious & traditional leaders and elders in Africa on the preservation of holy sites and cultural heritage;
To fight against the illicit trafficking of cultural property;
To empower African youth through mentorship that will equip them with innovative skills in the field of heritage to become responsible guardians of African Heritage sites across the region;
To give insight and create awareness into the various cultural conventions and to provide concrete examples of activities undertaken in Africa in the preservation of holy sites and cultural heritage;
To develop a regional communications campaign to foster mutual respect and understanding and to overcome hate speech which will contribute to enhancing media awareness;
To work together, alongside stake holders, on the possibility of developing - a mapping of religious sites in Africa which will produce an online interactive tool to capture the universality of religious sites and contribute to fostering respect and understanding of their profound significance for individuals and community;
To develop strategies and tools aiming at strengthening the protection of heritage, including that of religious interest, and preventing the instrumentalization of culture from exacerbating religious differences and tensions;
To strengthen cooperation with regional organizations that aims at fostering intercultural dialogue based on the fundamental values of human rights, democracy and the rule of law;
To call for the promotion of education initiatives to highlight the role of religious sites in bringing people together, with particular stress on education activities at the local level involving youth and communities living around religious sites;
To build partnerships with religious leaders and government officials to raise awareness about how to prepare and respond to attacks against religious sites;
To make concrete recommendations to support AU Member States in their efforts to ensure that religious sites are safe, that worshipers can observe their rituals in peace, and that the values of compassion and inter-religious and inter-cultural harmony are fostered in the region.
For further information, please contact:
Hazel Maureen Danetta Dixon | Citizens and Diaspora Directorate| African Union
Tel+ 251 115 517 700 | E-mail: [email protected] | Addis Ababa, Ethiopia
Malaz Yousif | Citizens and Diaspora Directorate | African Union
Tel+ 251 115 517 700 | E-mail: [email protected] | Addis Ababa, Ethiopia
Ms. Faith Adhiambo |Information and Communication Directorate | African Union Commission
Tel: +251 115 517 700 | E-mail:[email protected]| Addis Ababa, Ethiopia