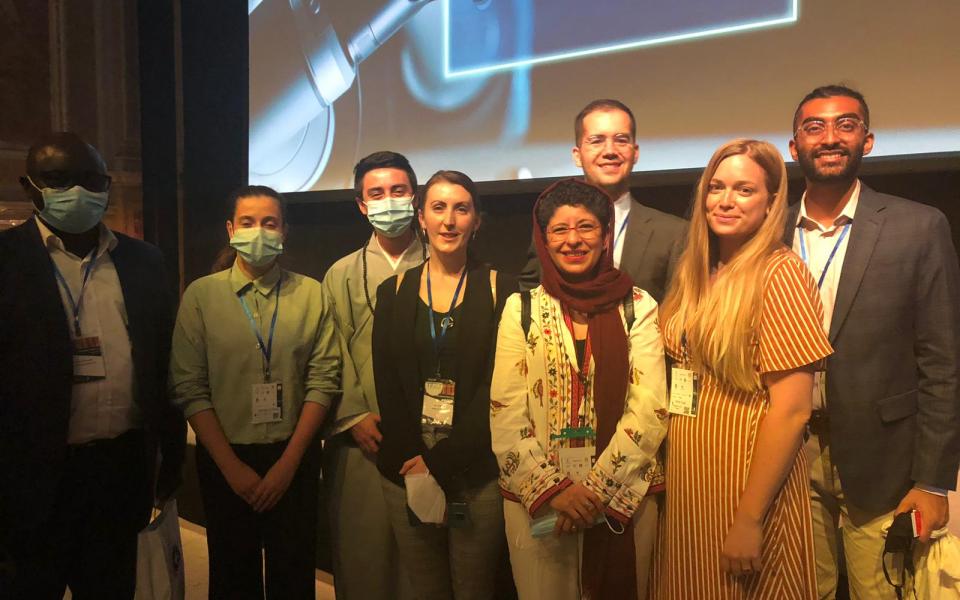 Article written by Emina Frljak, Program Coordinator for Youth for Peace CC, Bosnia and Herzegovina: 
It's already January and almost 5 months have passed since the G20 Interfaith Forum of 2021 in Italy, and my reflections maybe come a "bit late", but I find it important to voice out some of my thoughts and share them with my fellow peers and wider community. In my reflection I will specifically focus on young people and our meaningful inclusion. But before I start let me just be clear on what do I mean by meaningful inclusion. At very beginning it should be emphasized that meaningful inclusion doesn't just happen – it takes deliberate work. 
If you just google "meaningful inclusion of young people" you will get 99,100 000 results and most of them deal with how to include children and youth in a school setting and provide an environment in which everyone is a recognized and valued part of the team/group/event no matter their background or role. A very interesting article I found on a UN page titled "Meaningful Inclusion of Young People as Drivers of Peace – Youth Voices Integral to Progress on Peace and Security" provides a great description on how meaningful inclusion should look like.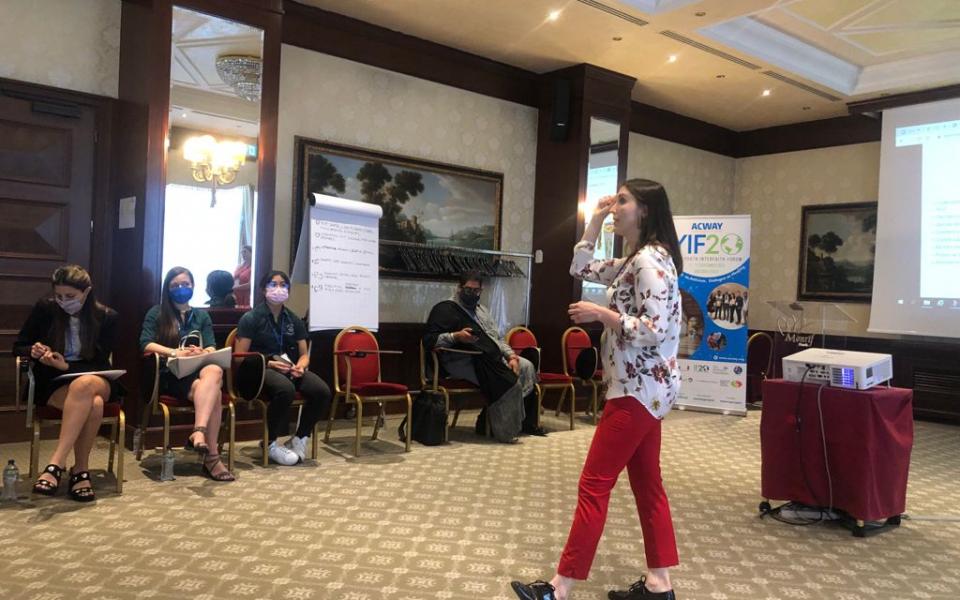 UN General Assembly President María Fernanda Espinosa Garcés (at the time the article was written) noted that "youth perspectives are still viewed by some as something novel or nice to have rather than integral to discussion" and she later added "the narrative around youth inclusion in global issues must shift from the perception of youth as a demographic time bomb of unemployment, fertility, and violence, to recognition of the demographic dividend of a generation that is the largest, most educated and most globally minded in history" (UN, n.d. para. 2). 
Exactly this narrative that youth perspectives are nice to have, is what prevents us from having meaningful inclusion of young people in important discussions, in decision making processes, in actually listening and taking seriously what we have to say, and not having us as tokens and simply adding us to the equation. It should be emphasized that the UN adopted resolution 2050 in 2015 recognizing the important and positive role young people play in the maintenance and promotion of international peace and security. The resolution identifies five key points for action: participation, protection, prevention, partnerships and disengagement, and reintegration. The same resolution urges Member States to give youth voices greater emphasis in policy matters at all levels. 
So, simply when I say meaningful inclusion of young people, I refer to having us at the table, giving us space and voice, listening to us, listening to our narrative, taking seriously our perspectives, including us in serious discussions about the present and the future, since we are part of both.
We are not some distant blurry future, we are present, we are here and we are now and that is where and when we need to be included.
Meaningfully. As the UN article states youth "are not a problem for older people to solve, they are actively a part of the solution". 
So, with this understanding of meaningful inclusion, I turn now to my experience of the G20 Interfaith Forum."
G20 Interfaith Forum and G20 Youth Interfaith Forum happened in Bologna, Italy from 11th to 14th of September. This beautiful university city, city of students, city of knowledge and I dare to say city of young people was a host to these events that gathered young people, religious leaders, political leaders, civil society actors, women, scholars, and many others around the topic "Time to Heal: Peace Among Cultures, Understanding Between Religions." There were therefore two parallel events that brought about different experiences. 
The Youth Interfaith Forum showed how amazing, active, and bright young people are working in their communities to strengthen and empower them, and in many cases to fix what they did not cause, stitching the canvas of communities that need to heal. While that is a huge burden, the young people present at the Forum and the many who could not come, are perfectly capable to cope with it, and produce tremendous work.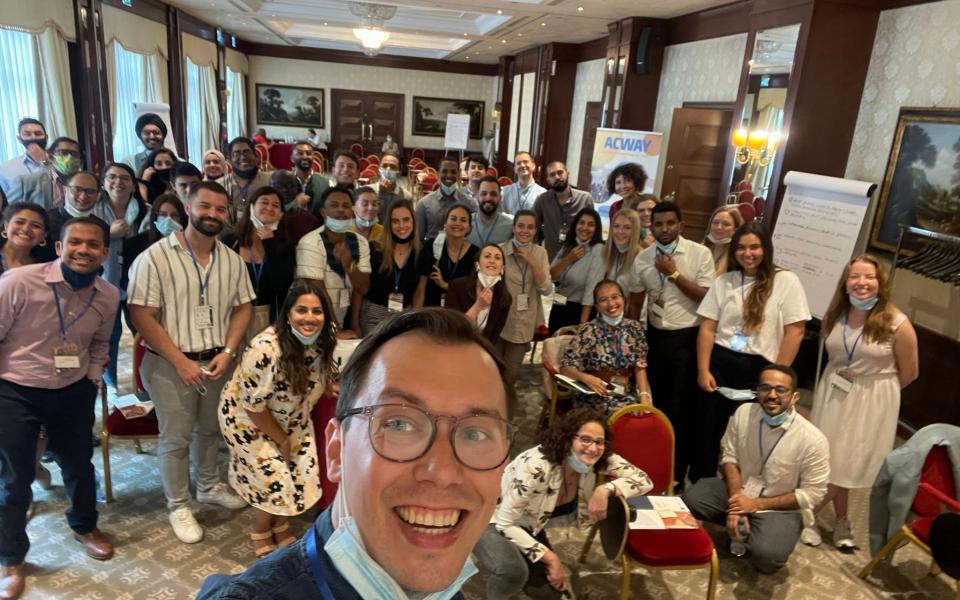 Following the Youth Interfaith Forum, held on 11th and 12th September, youth delegates were invited to attend the G20 Interfaith Forum, a meeting of high-level officials, senior religious leaders, politicians, decision-makers, respected scholars, academics who work in the field of religion, social and political sciences, and now young people as well. Indeed, this was a unique opportunity for us as young people, present and future leaders, to attend such an event, to approach and speak with high-ranking officials, to express our concerns about the present and future of our planet and to bring all this to our social media accounts to the wider audience (because social media matters, it is part of our lives and way to reach broader audiences and it's important to flood social media with positive contents, since it is already full of hate speech, hatred and negativity). 
From the perspective of a young person, of a young woman, and of a young woman of faith I thought that young people might finally get their deserved place in society, finally get their seat at the table and be able to raise their voice, to speak for themselves and actually be heard and taken seriously. Of course, this event might have been just one step, out of many needed to bring to the table everyone, and really mean that nobody is left behind.
But, with a heavy heart, I have to say that our inclusion was more superficial than meaningful, more artificial than natural. We, as youth, were simply added as appendages and had no opportunity to truly interact, to ask questions, to raise sensitive concerns, to call for responsibility, to demand and claim space for us. It became clear that more youth should have been speakers during the panels, more space should have been left for questions to be asked (most of the panels were crowded with speakers, with little or no space for interaction). More young women and women in general should have spoken. The only panel that I attended and that had more women than men was about gender questions.
Of course, there were many positive moments at the Forum, and I want to use the opportunity to highlight them. There were a couple of discussions and people who brought up many important things to the table. I was so happy and proud when I saw that a young person from my country, who now works as the Chief Imam of the Bosniak Islamic Community in Italy Ahmed ef. Tabaković is a speaker on the panel "Freedom of Religion or Belief: Protecting Minorities". His input and speech were very direct, refreshing and straight to the point. He was one of the rare young people included in the panels. 
I want to especially thank dr. Elsanousi from the Network of Traditional and Religious Peacemakers who spoke on our behalf and who raised his voice about the importance of our inclusion, prof. Karam who raised an important issue of working together, as one, not competing, not trying to overpower each other, but working in synergy as humanity, as brothers and sisters, shoulder by shoulder… To prof. Abu-Nimer for his courage to openly speak about the importance of religious literacy and political literacy that we actually lack, especially in the spaces like G20. To prof. Patrice Brodeur and Ms. Bani Dugal for sharing the spaces with us during the Youth Forum. 
Here I also want to express my gratitude to Religions for Peace for giving me an opportunity to represent the International Youth Committee there and together with my colleague Stina Tysk to facilitate a session titled "Healing through Multi-faith Collaboration" during the G20 Youth Interfaith Forum. Last but not the least I want to thank my dear friends from United Religions Initiative Tahil Sharma, Mirjona Hoxhallari, Erin Adarve, Vasu Bandu, Clement Awanfe Ngueto for their great work and support during the Forum.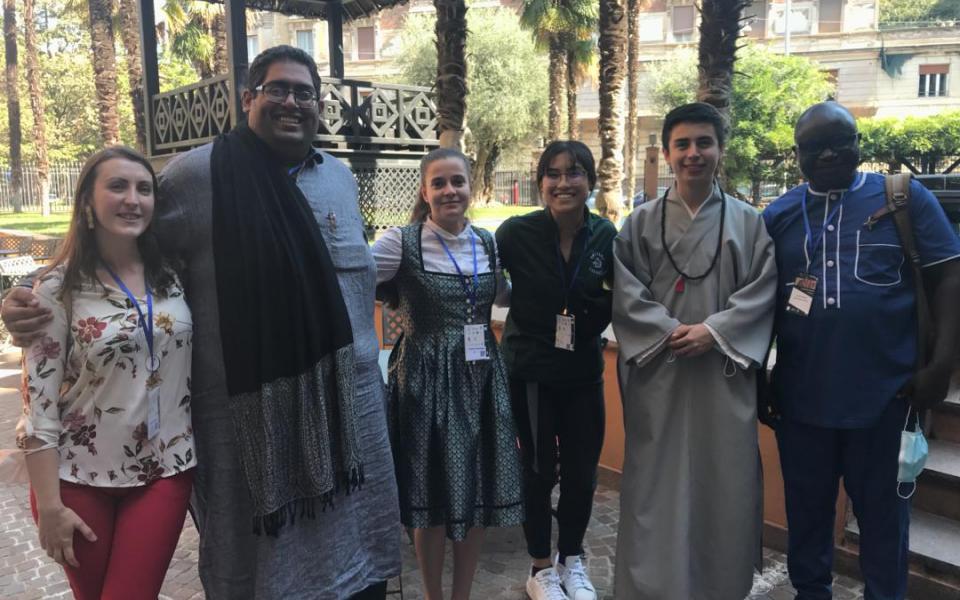 But amidst these inspiring moments, the overarching exclusion of youth voices in the G20 Interfaith Forum, shows there is still a lot of work to do.
I want my words to be taken as a constructive observation and contribution on how to improve G20 and how to actually make us, young people, as a part of the process and solution, and not the problem and burden to be taken care of.
Moving forward, the responsibility of inclusion is on both sides, from us as youth, and from those in power, those who decide, those who actually "own" the space and have the power to share it. As young people we need to put ourselves out there and say: "We are also here, we work, we contribute, we do a million of small actions, we make a million of small steps, but we work, and we really connect people". And yes, we as young people need to own this space, and yes, we need to claim it, and yes, we do not want it served on a silver plate, but I am 100% sure that we deserve it, because of all the work that each and every one of us is doing. We have to make this space for action intergenerational and we have to truly and sincerely learn from each other. Yes, seniors have the experience we truly need; we need to learn from those experiences, good ones, and bad ones. Good ones to repeat and improve, bad ones to avoid and never repeat. And from the other side, young people possess huge energy, desire for action, fresh and different ideas, and I think a bit more sensitivity for change. So, let's not waste this and let's work in synergy, side by side, as fellow human beings who share this Planet. Let's be humble and learn from each other.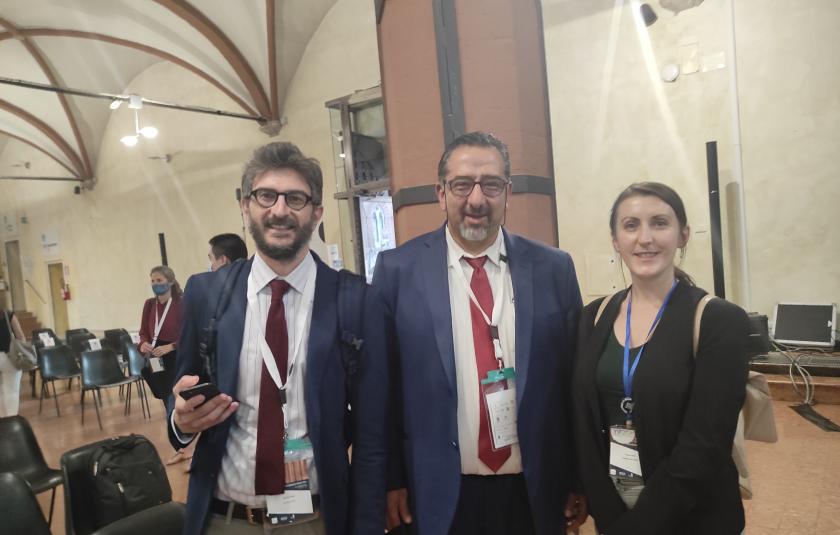 As already said, it was an excellent opportunity for youth to be present, to attend the event, to take the space and show that among us there are leaders, those interested in our common future, but already working in the present to improve it for us, for those who are yet to come, and for those who will live on this planet when we are all long gone to a better place. But these opportunities must be much more inclusive.
More young people need to be on the panels, more young religious leaders, young political leaders, young scholars, and academics must be present, more young practitioners from the field must attend.
And we cannot just be numbers or tokens. 
Yes, the G20 Interfaith Forum was a great opportunity, but the G20 needs to become more inclusive, more intergenerational, more interactive. Italy was the first step. Let's work together to have an even better Forum in Indonesia, and let's shape this space together. The youth must be prepared to act in the space given to us and must contribute with our actions and deeds. With every opportunity comes responsibility and if we demand the space, we must live up to it.
Written by: Emina Frljak, Youth for Peace, Bosnia & Herzegovina
The author wishes to especially thank to Pietro Bartoli and his support in writing this article. His reviews and grammatical edits were of great help.