View below the video on the 8th Annual Symposium entitled: Mobilizing Moral Influence and Governance to End the Systemic Injustices of Racism, the Legacy of Colonialism and Slavery.ces of Racism, the Legacy of Colonialism and Slavery.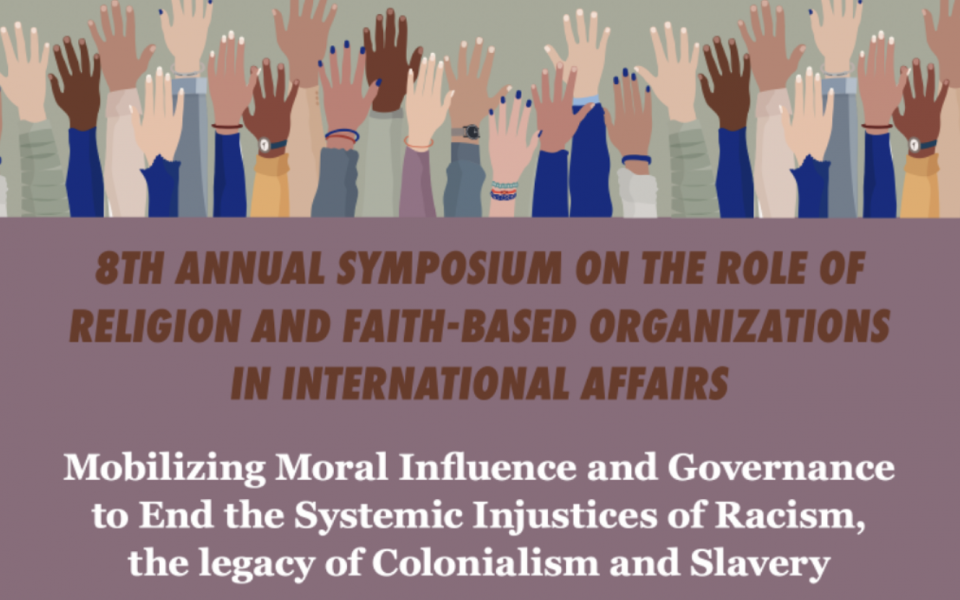 The Symposium took place on Tuesday, January 25, 2022 and focused on the urgent need to transform our world, exposing and redressing the systemic injustices of racism, colonialism, and slavery that continue to pervade all aspects of society – local, national and international.
As a common table bringing together institutions of governance and of moral and cultural influence, it will explore how the lingering historical injustices shape the social inequalities that have been exposed by crises of global proportions including Covid-19.
URI has been a co-sponsor for this annual event for the past four years. URI is pleased to have Audri Scott Williams, former URI Global Council Trustee, as a Moderator for the day, along with presentations by Tahil Sharma, URI NA Regional Coordinator and Audrey Kitagawa, Chair of the G20 Anti-Bias Task Force and a URI UN Rep.
URI is in partnership with the Office of Genocide Prevention, UNFPA and the Alliance of Civilizations.
View the video online through this link.